ABOUT Bathroom Blog
Apr 29,2021 | Vicky
ABOUT Bathroom Blog
From design ideas to cleaning best practices, the Modern Bathroom Blog provides tips and tricks for creating or maintaining a beautiful bathroom.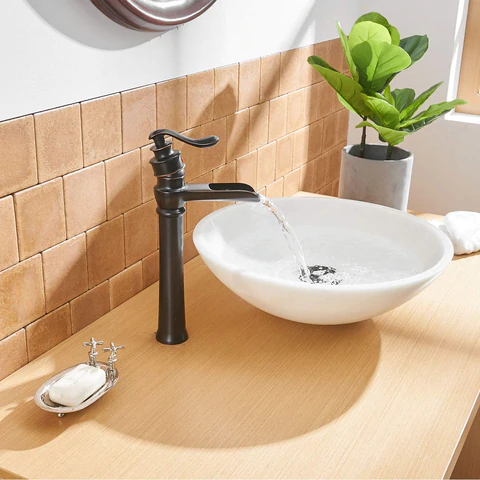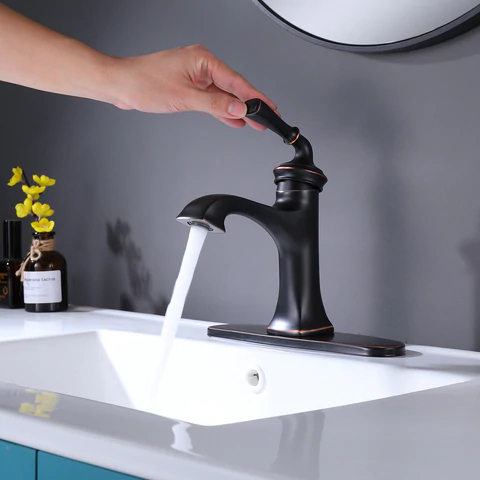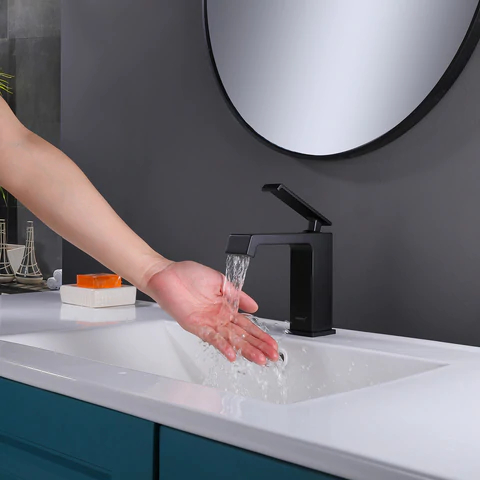 One of the smallest yet most significant parts of a bathroom has to be the sink faucet. Why? This little fixture is both necessary for functionality, and perfect for showcasing your own design style.
Are you going with a sleek and modern look, for example? You can get a faucet that complements it. Have you chosen black finishes in other parts of the bath? Then you might try matching bathroom sink faucets to the color scheme you like.
Because today's market has such a wide selection of bathroom sink faucet finish styles and types, there are plenty of possibilities to complete your space. To give you a sense of what is available, here is a look at some of the main types of bathroom sink faucets you could choose.
Center-Set Faucets
One of the most common types of bathroom sink faucets is the center-set style. Made for basins with three cut-outs, these fixtures typically have a spout in the middle and a handle on each side. Available in a range of finishes, these faucets are a good choice when you're looking to keep it simple and timeless.
Single-Handle Faucets
Exactly as the name suggests, single-handle faucets have one handle or lever with which you control water temperature and pressure. These spigots typically go in sinks with one or two holes. However, they can also work with basins that have additional openings — you just need to cover them with a mounting plate.

Bridge Faucets
If you like the look of traditional bathroom sink faucets, one option you could consider is the bridge faucet. This style is good for industrial or rustic designs, as it combines old-fashioned taste with a touch of modern. It's defined by having all the components — levers and faucet — connect to one segment. Popular with undermount sinks, the bridge faucet installs right to the counter and can be easier to clean.
Contemporary-Style Faucets
The crowning jewel of any modern bathroom is what contemporary bathroom sink faucets it includes. Complement the finishes you've already chosen by picking a faucet that coordinates and brings the whole room together. From squared and minimal to matte and black, each contemporary fixture offers incredible style for your space.
Traditional-Style Faucets
If you're drawn to a timeless, classic style in the bathroom, you will want to explore the many traditional bathroom sink faucets that are available. These pieces come in a range of finishes, from sterling to brushed nickel. Get inspired and pick the one that works best for your design scheme.
How To Prevent And Clean Bathroom Mold Buildup
Wondering how to prevent mold in the bathroom? Anyone with a tiled shower and/or poor ventilation already knows the headaches caused by mold and mildew in the bathroom. Because this area tends to be a high-moisture, high-humidity space, it's all too easy for dampness to linger and cause problems.
The easiest and most effective way to avoid the unattractive, unhealthy and persistent mold problem is to keep it from starting. With that in mind, here's a look at how to prevent mold on bathroom ceiling, tile and other surfaces, as well as how to clean mold in the bathroom when it occurs.
How to Prevent Mold in the Bathroom
As frustrating as it can be when you find bathroom mold in shower grout, around the toilet or on the ceiling, the good news is there are ways to avoid it.
To make your bathroom a place where it's harder for mold to grow, here are some important tips to remember:
Use a mildew-resistant shower curtain and replace it regularly.
Make sure the ventilation fan is working properly and always run it when showering or bathing.
Keep a squeegee on hand and run it along the walls of the shower after each use.
Keep your house's humidity levels less than 50%.
Regularly wash towels and any bathroom rugs.
Don't store toiletries in the shower.
How to Clean Mold When It Occurs
Already seeing mold growth? There are remediation measures you can try, aimed at killing and removing the problem. As long as the mold in question is smaller than 10 square feet, you have a chance at fixing it; if it's larger, get professional help.
Try cleaning on a day when you can open windows and doors to keep fresh air circulating. Use mold-killing cleaners, such as hydrogen peroxide, vinegar or bleach (just don't mix them). If mold is present in caulk or sealant, strip it and replace it.
Find Quality Bathroom Fixtures
As long as you're going through the trouble to keep your bathroom pristine and mold-free, why not outfit that bathroom with premium fixtures?
Shop our bathroom products today!
Comment