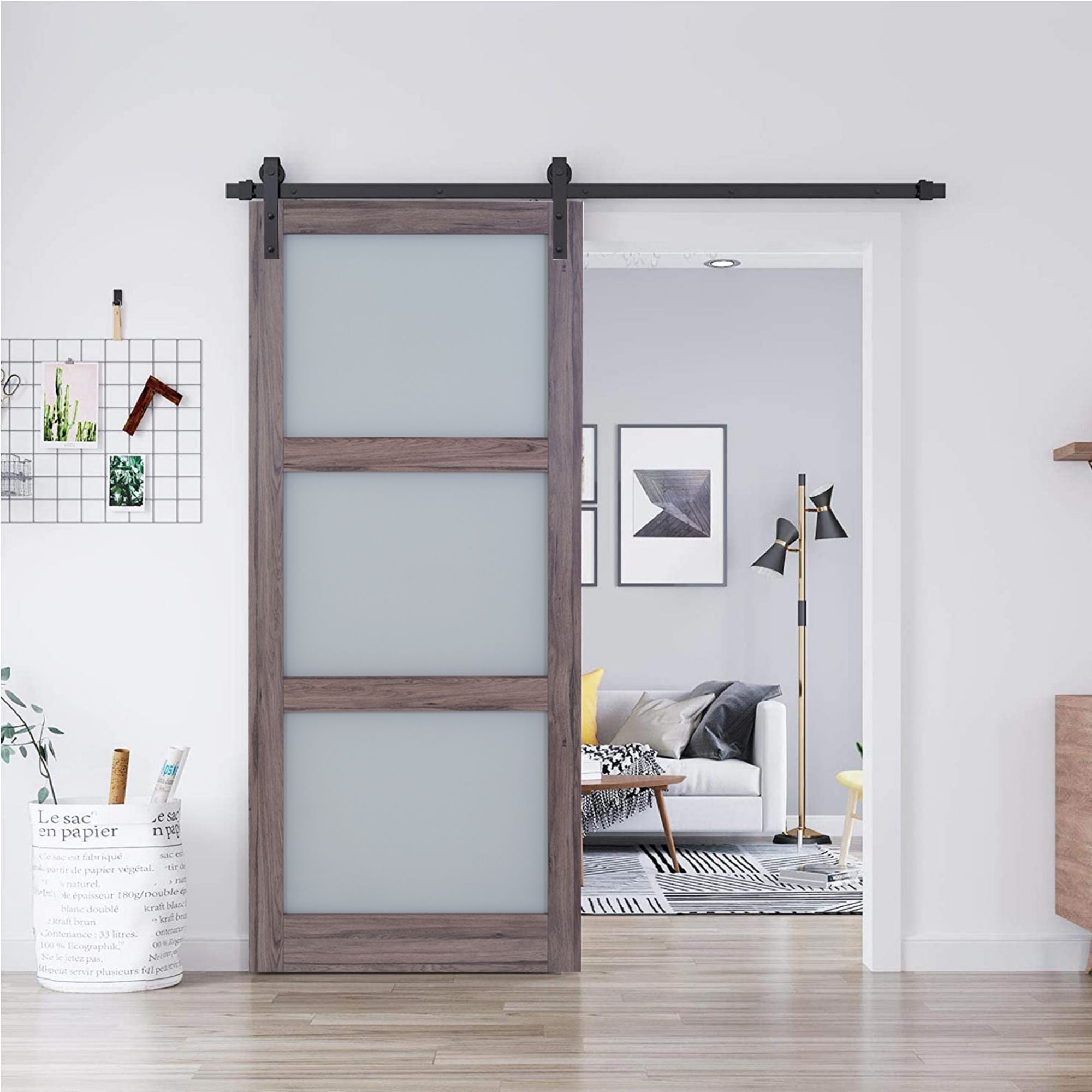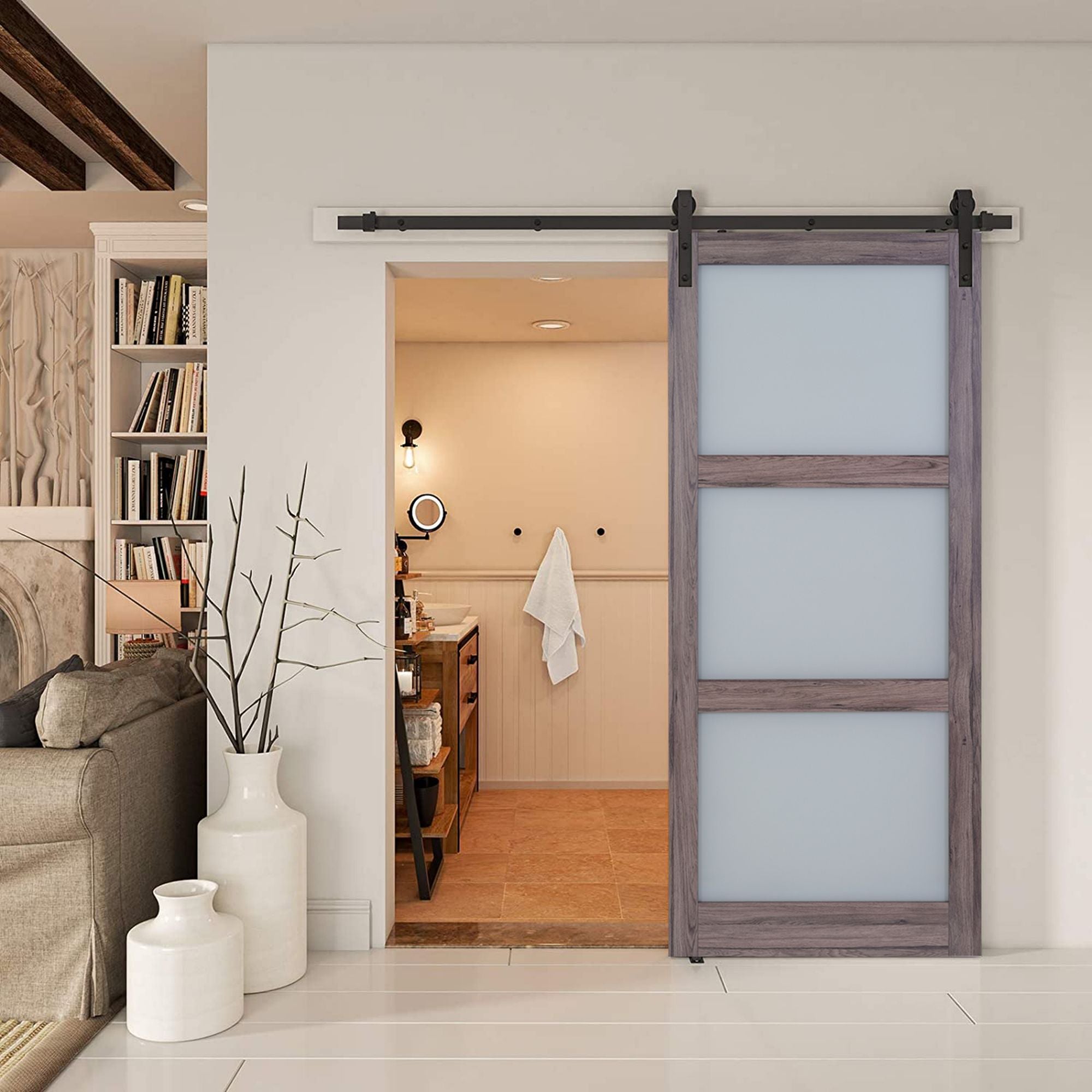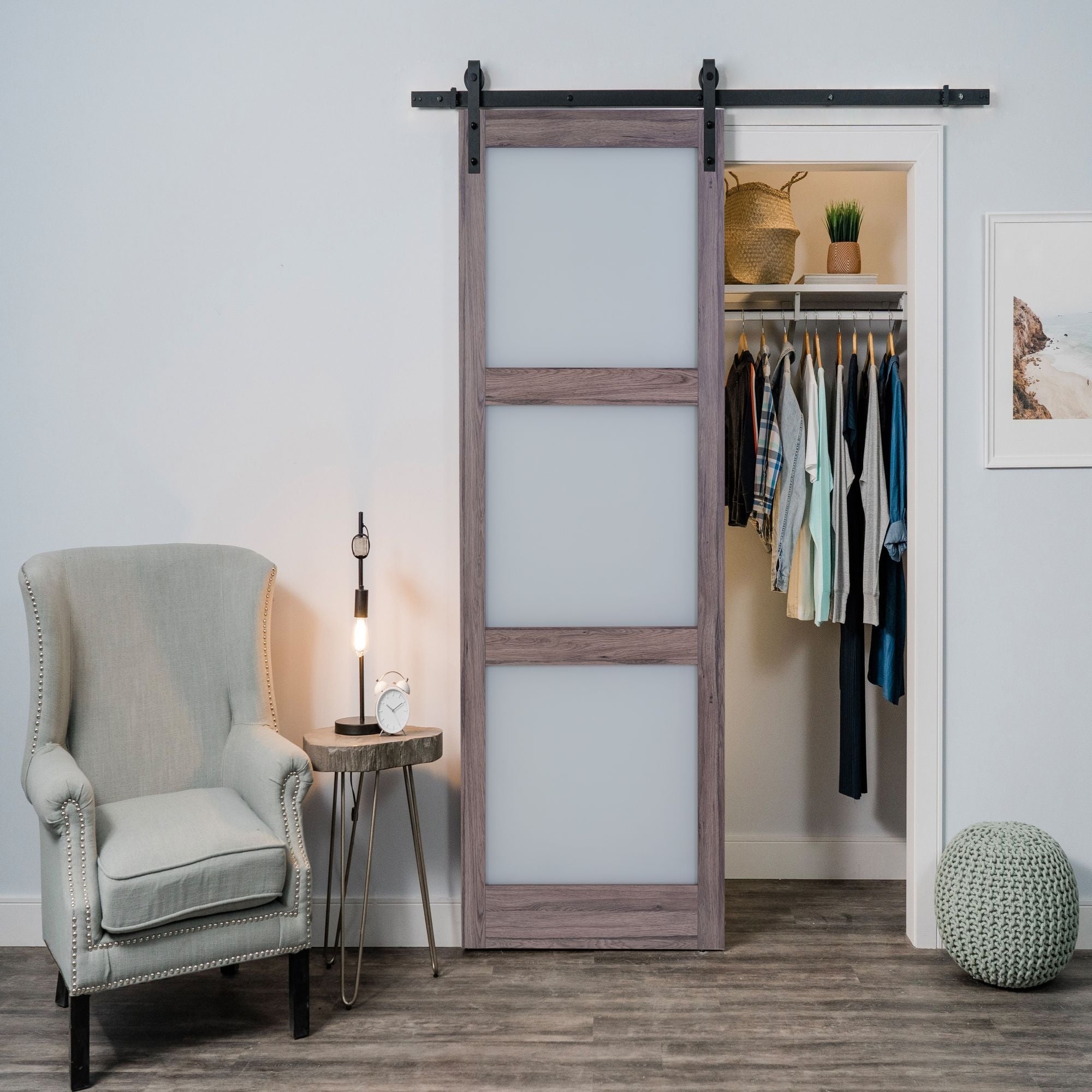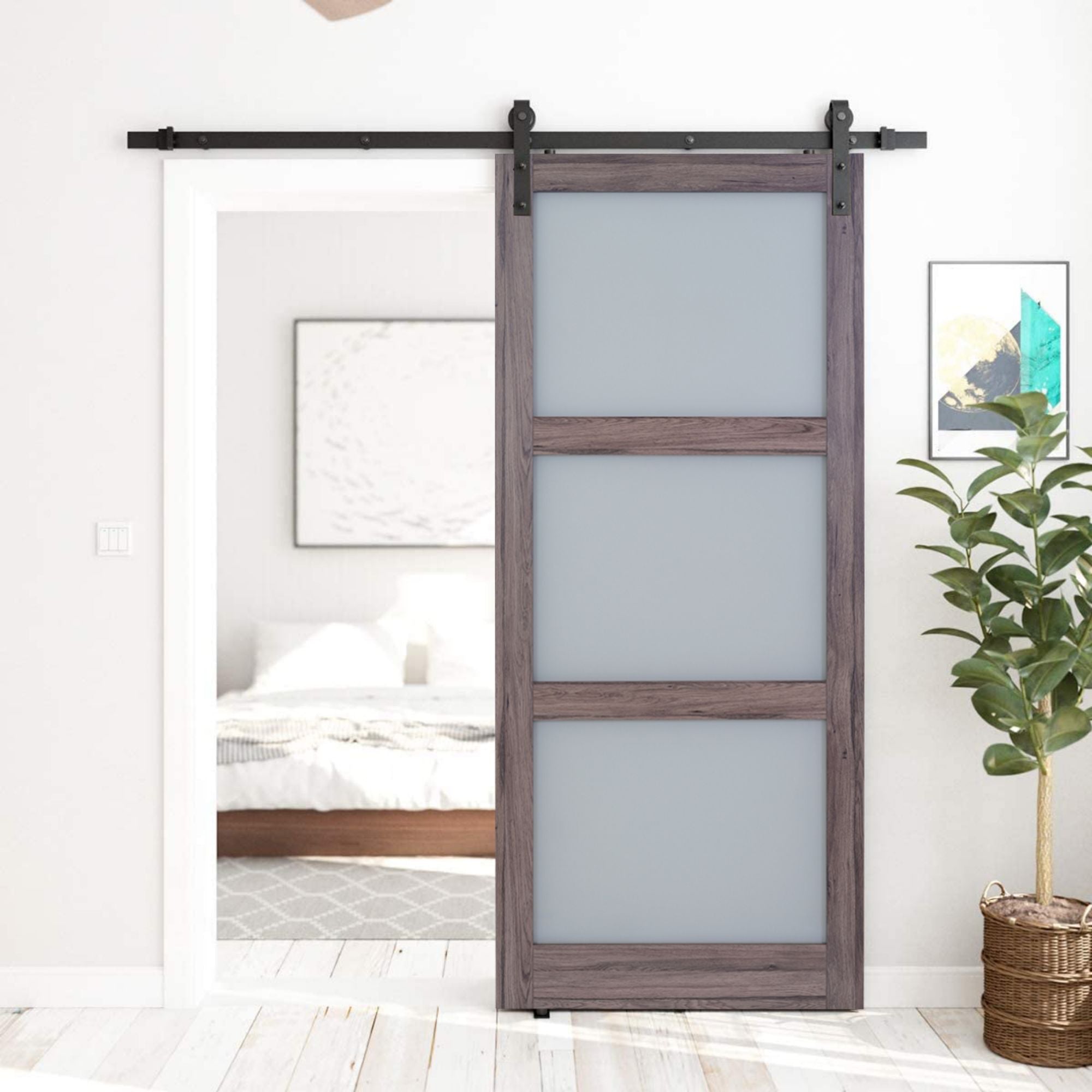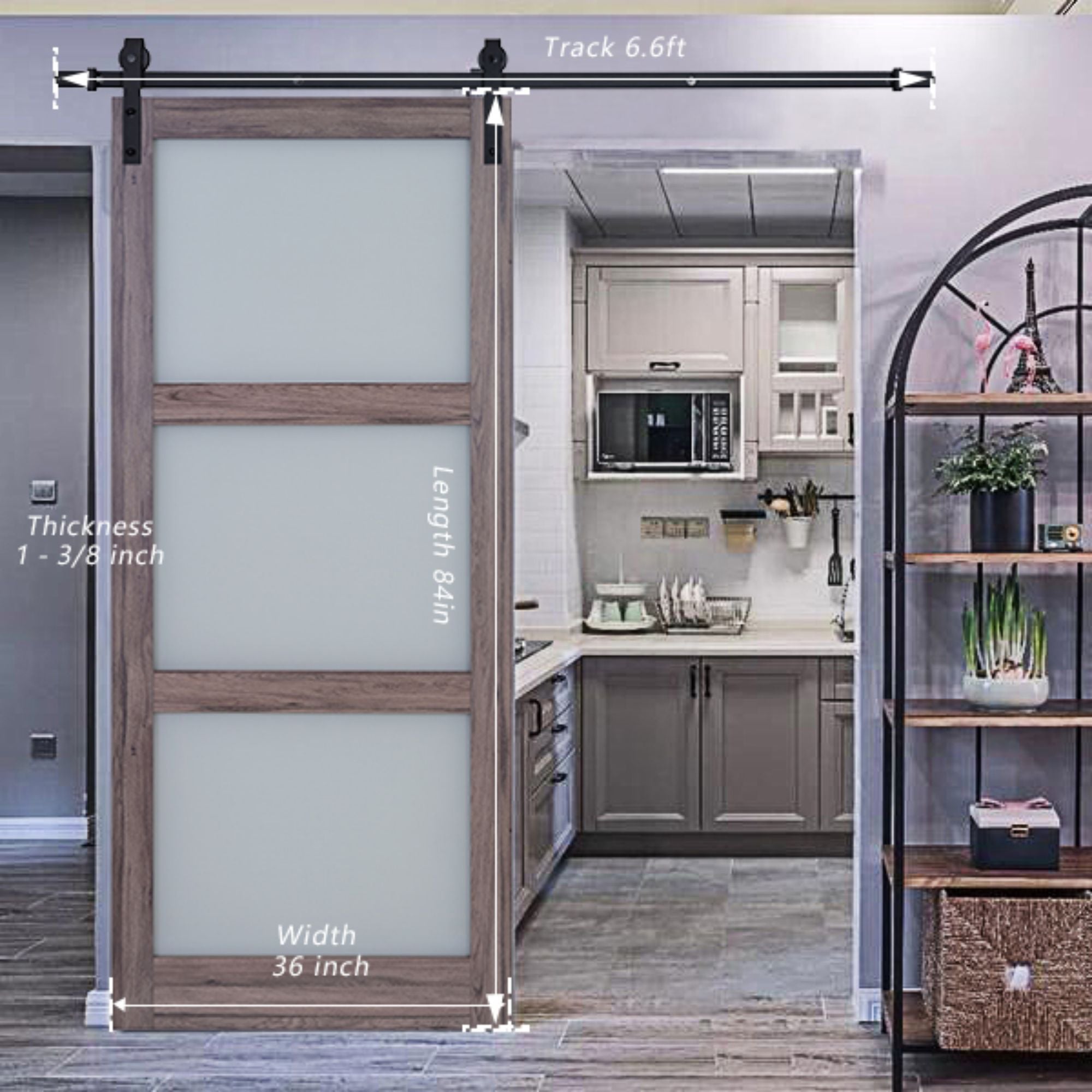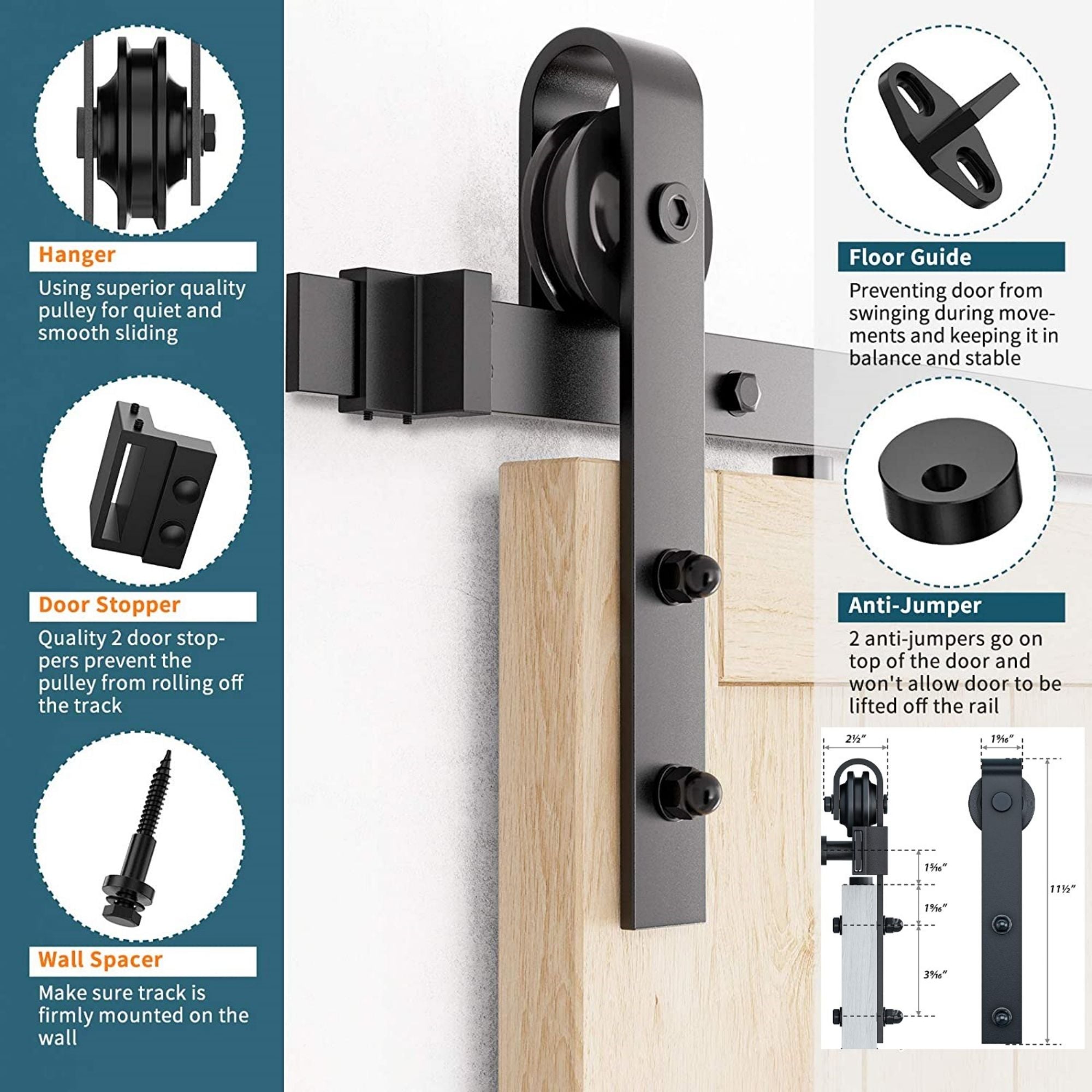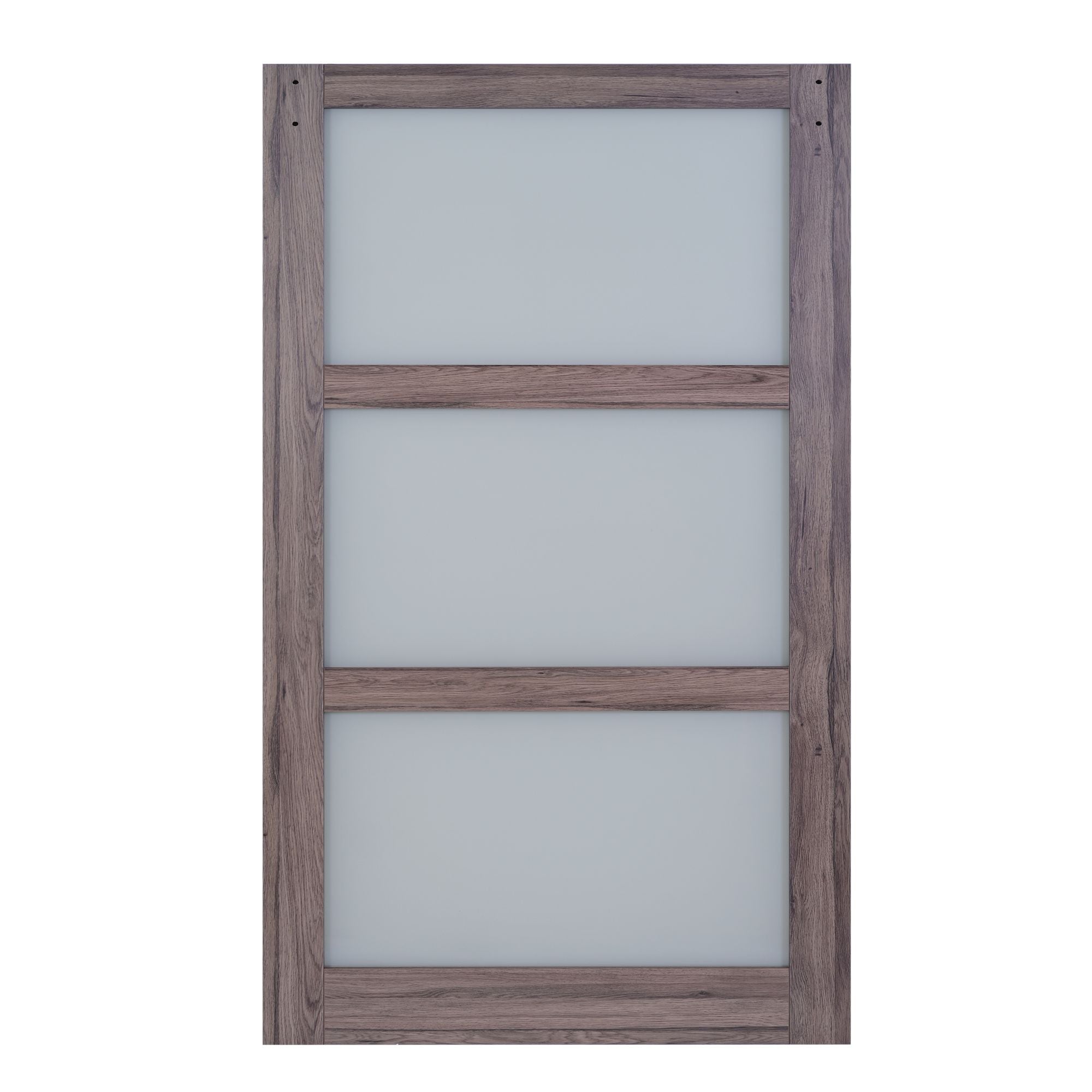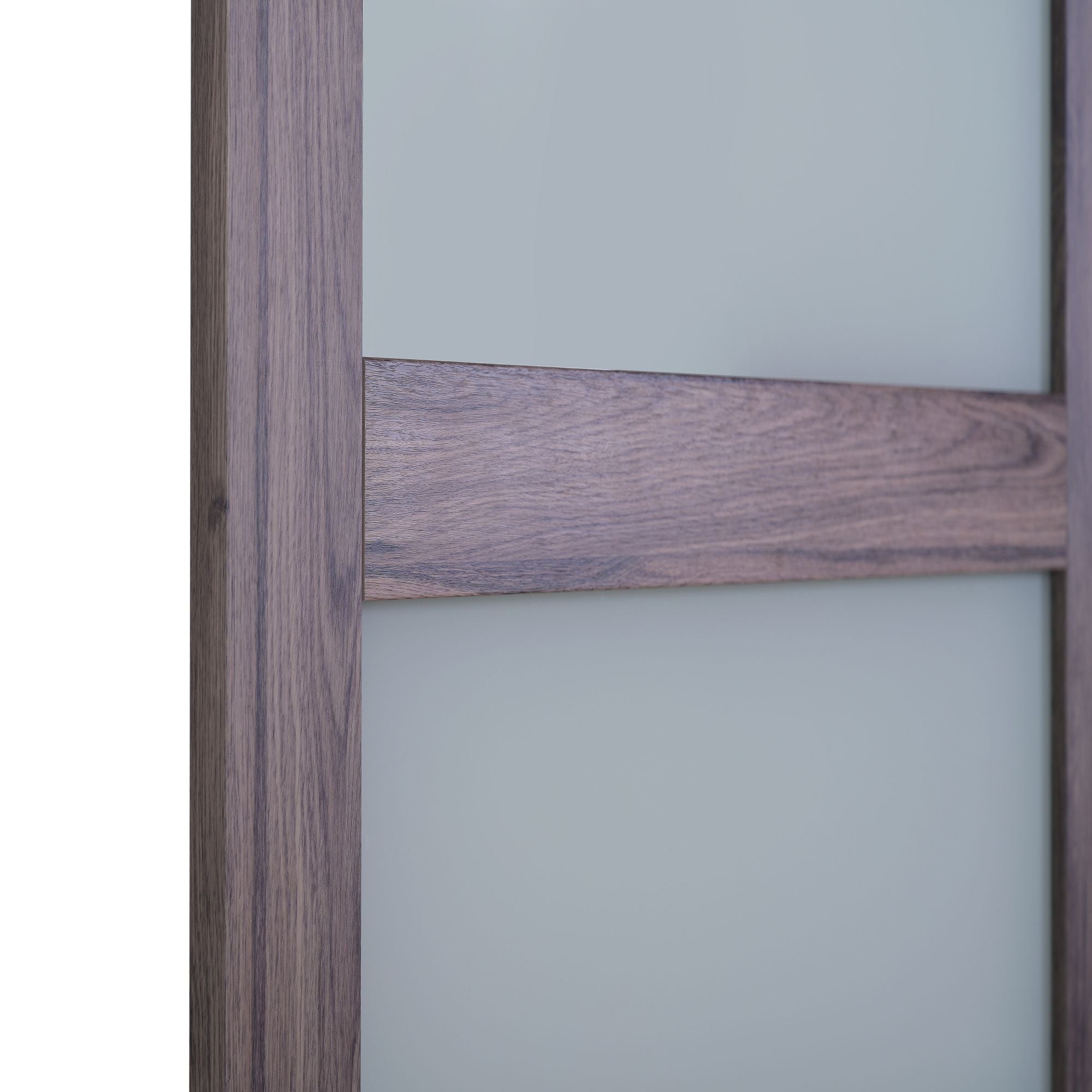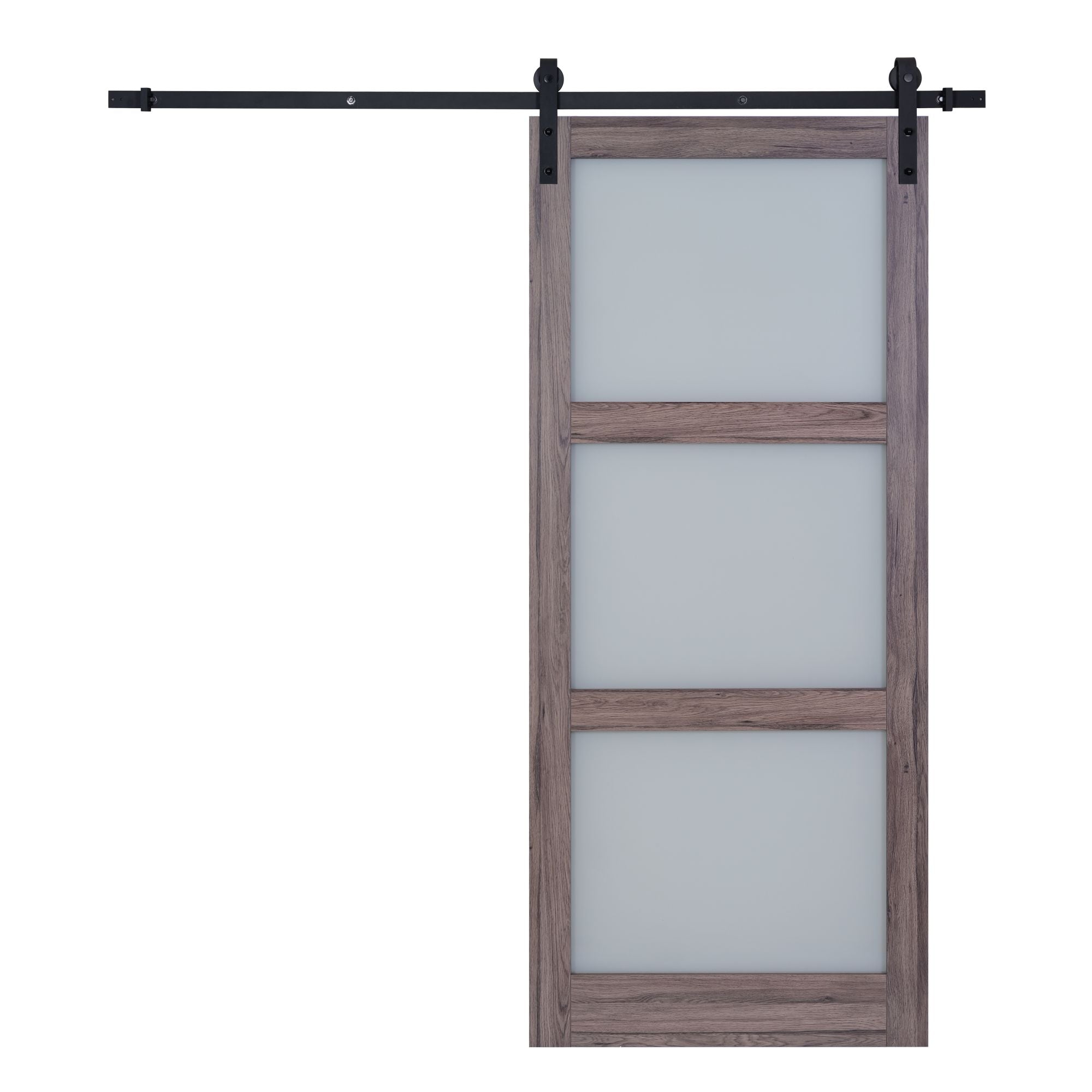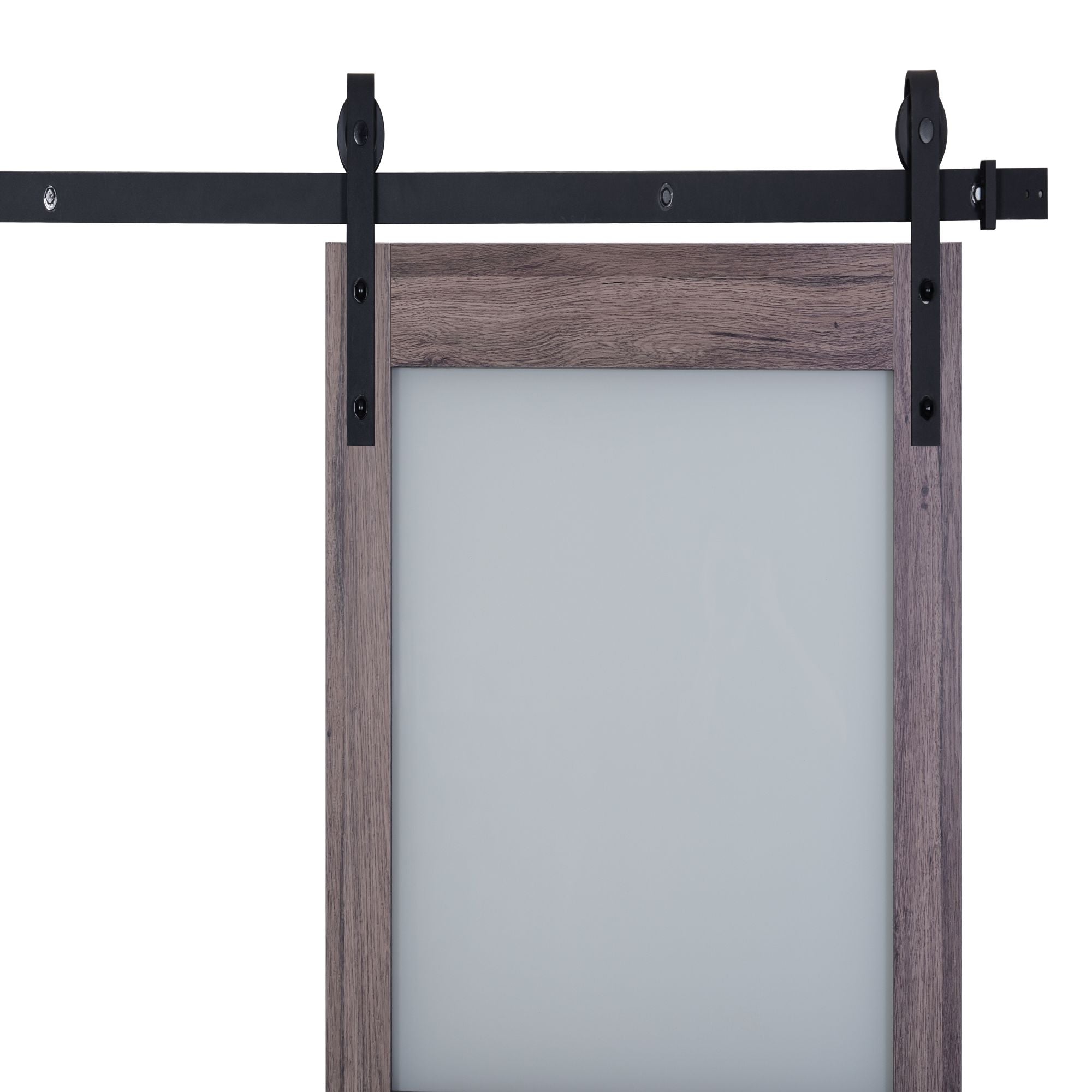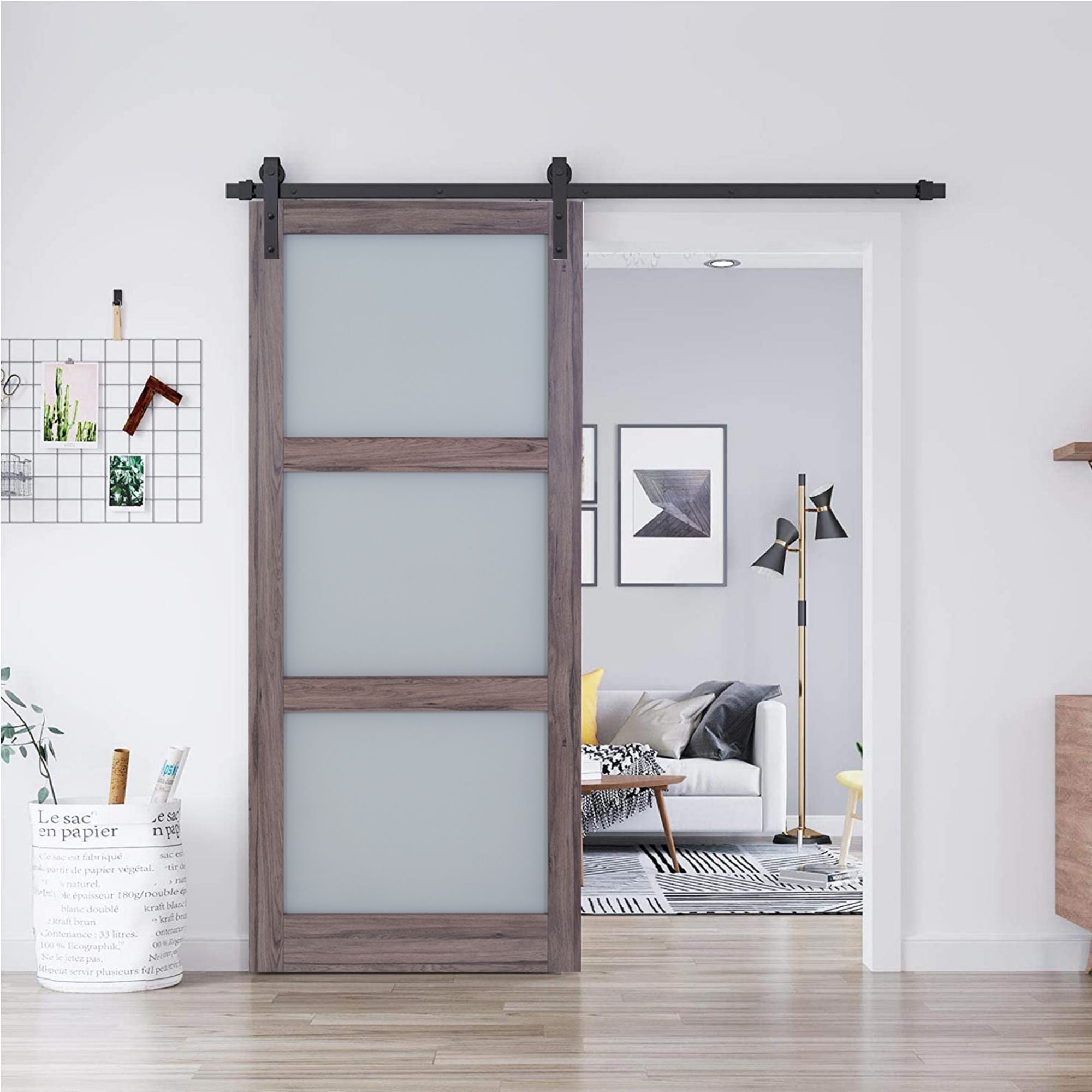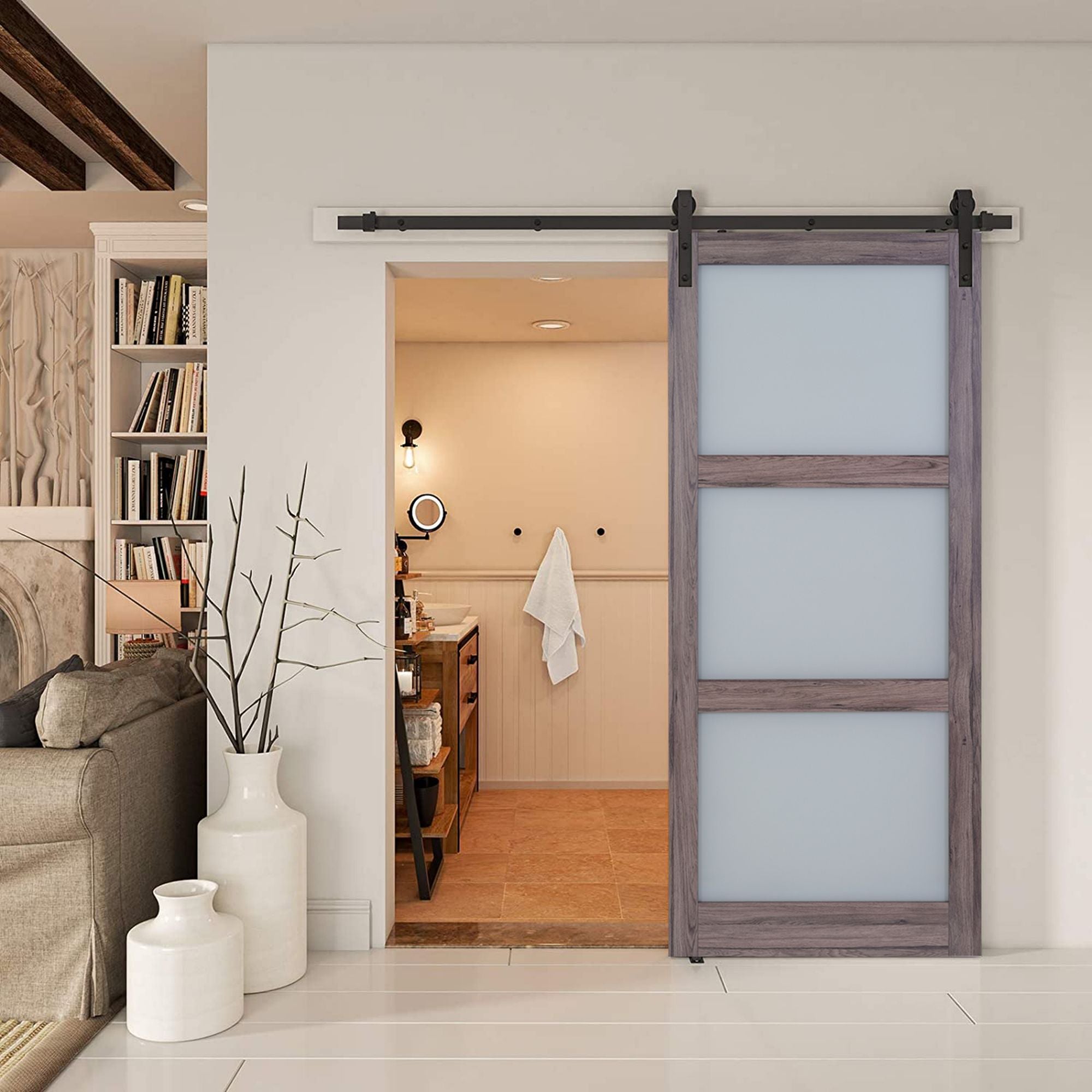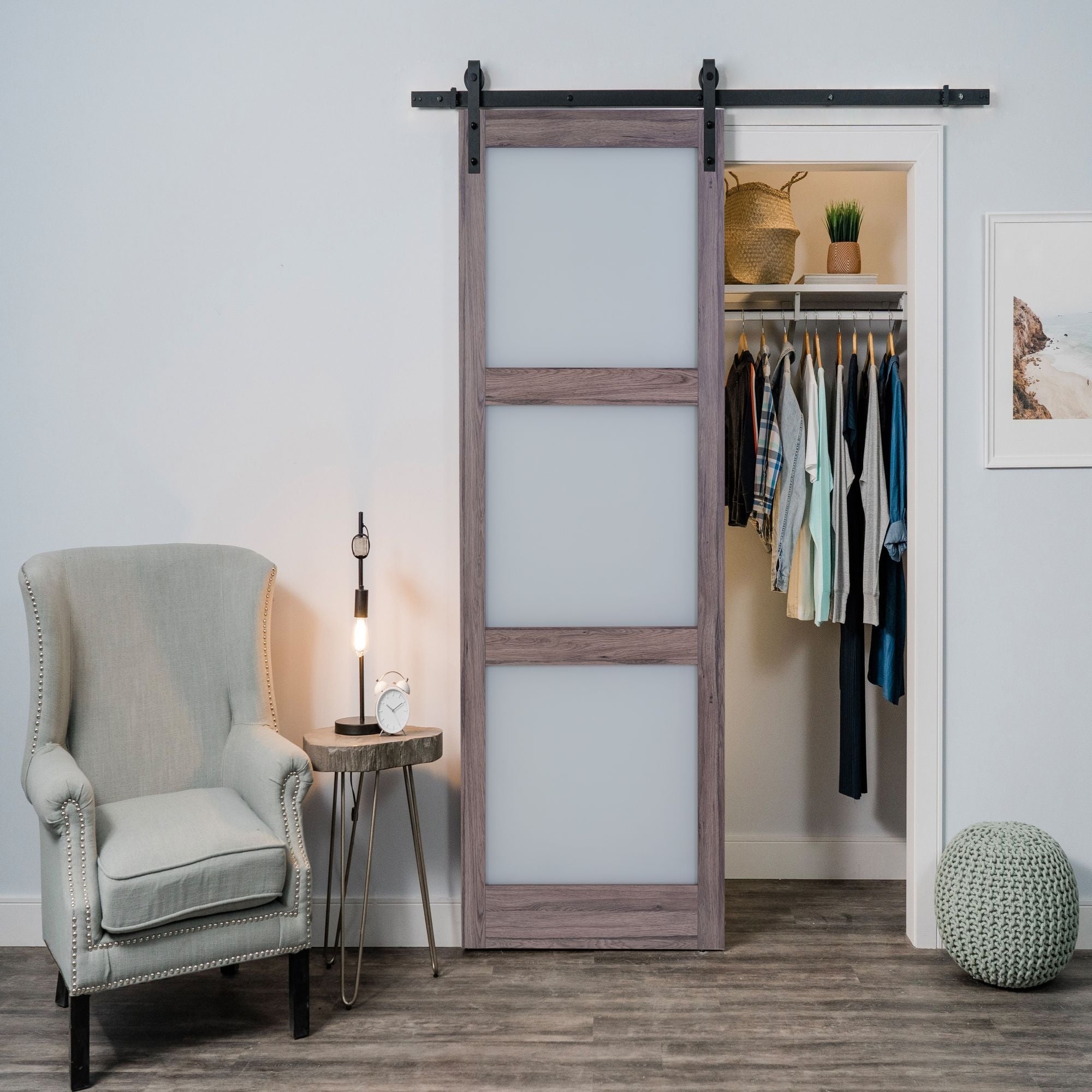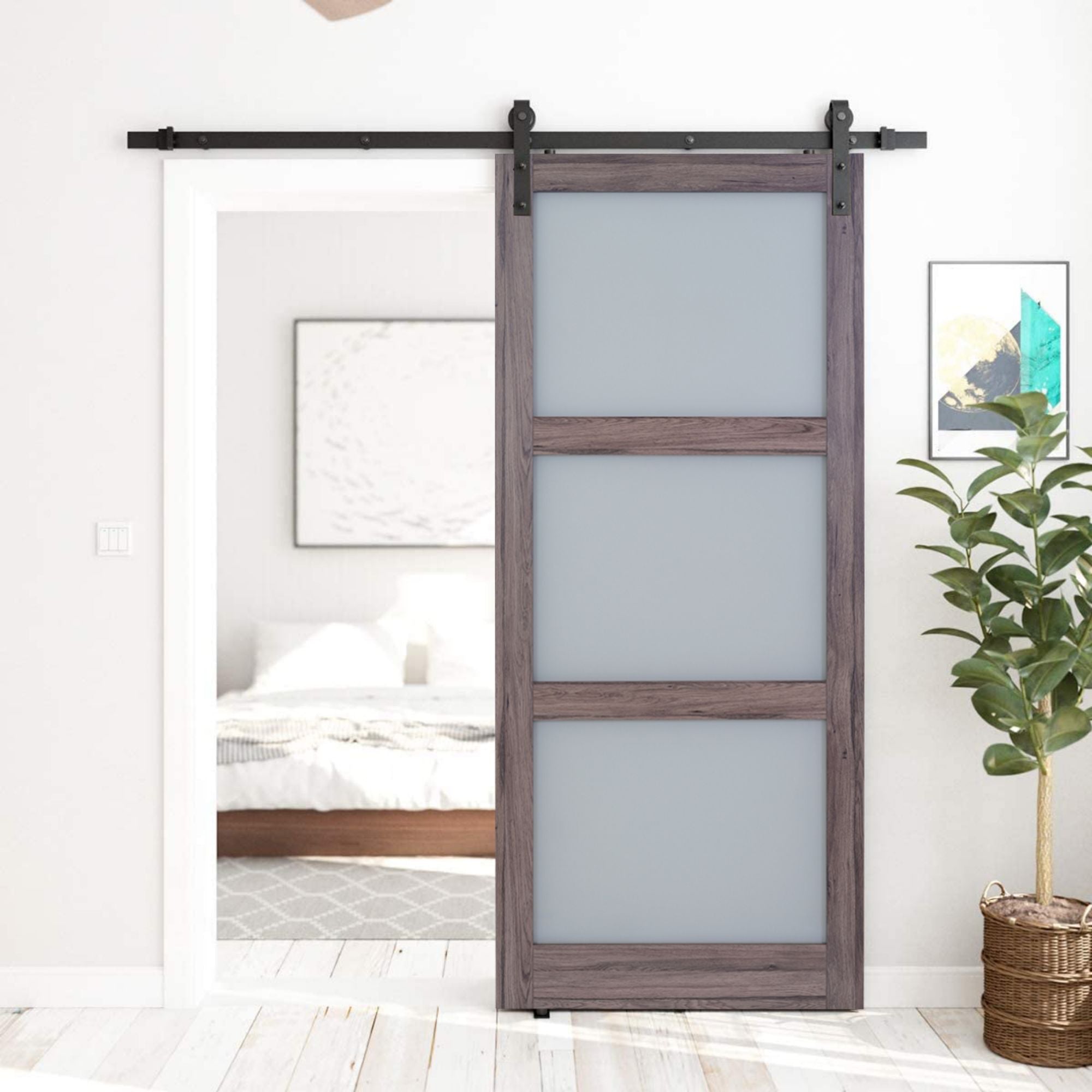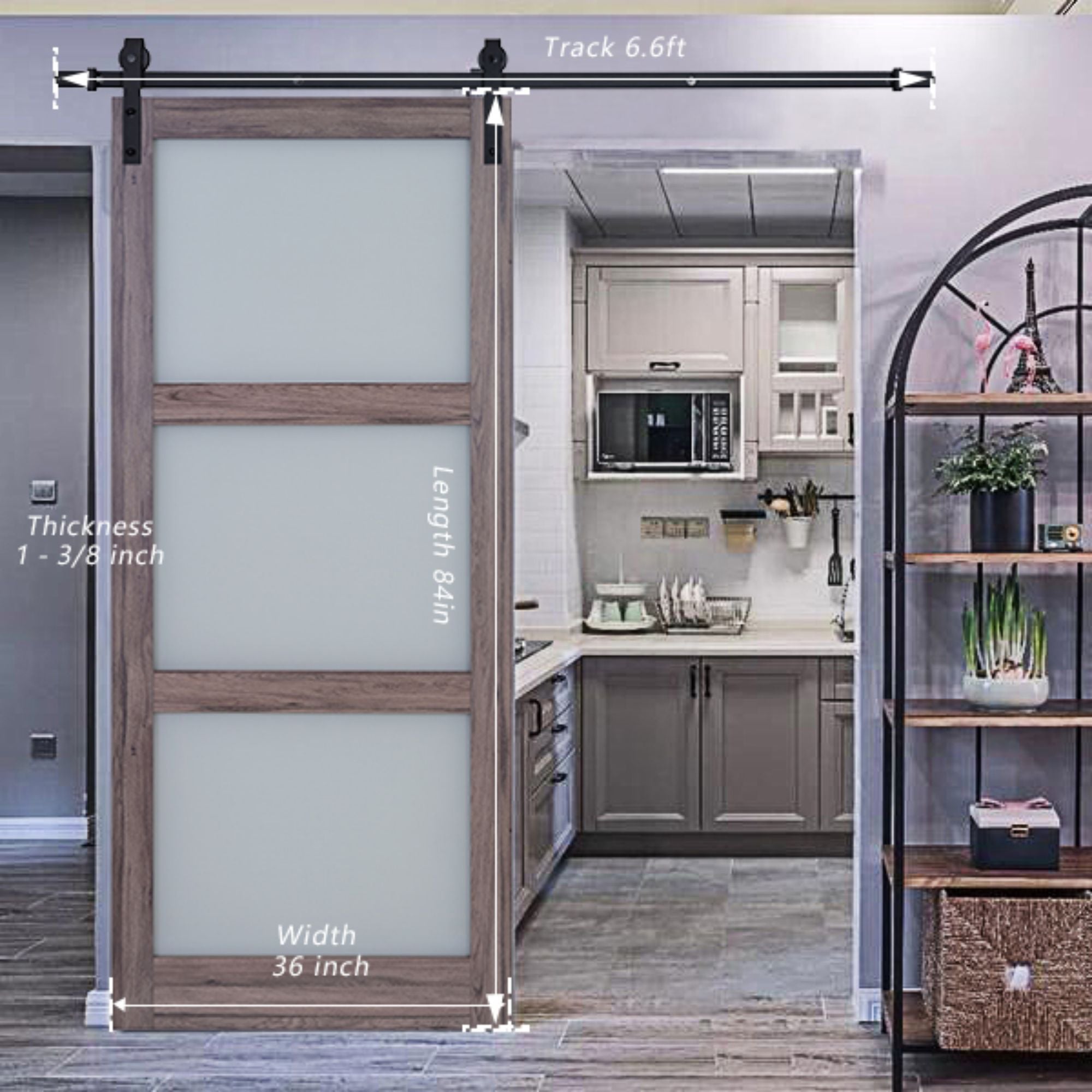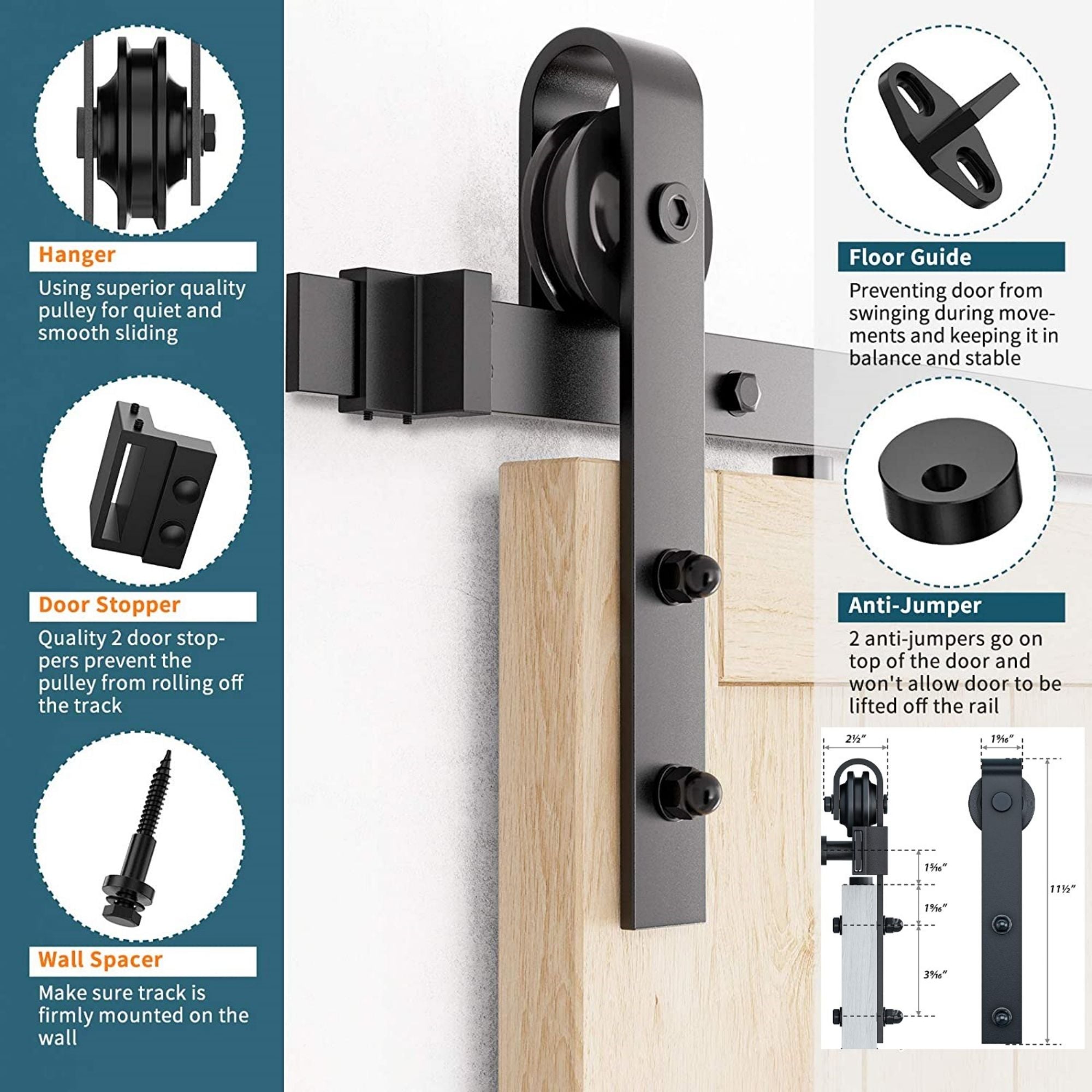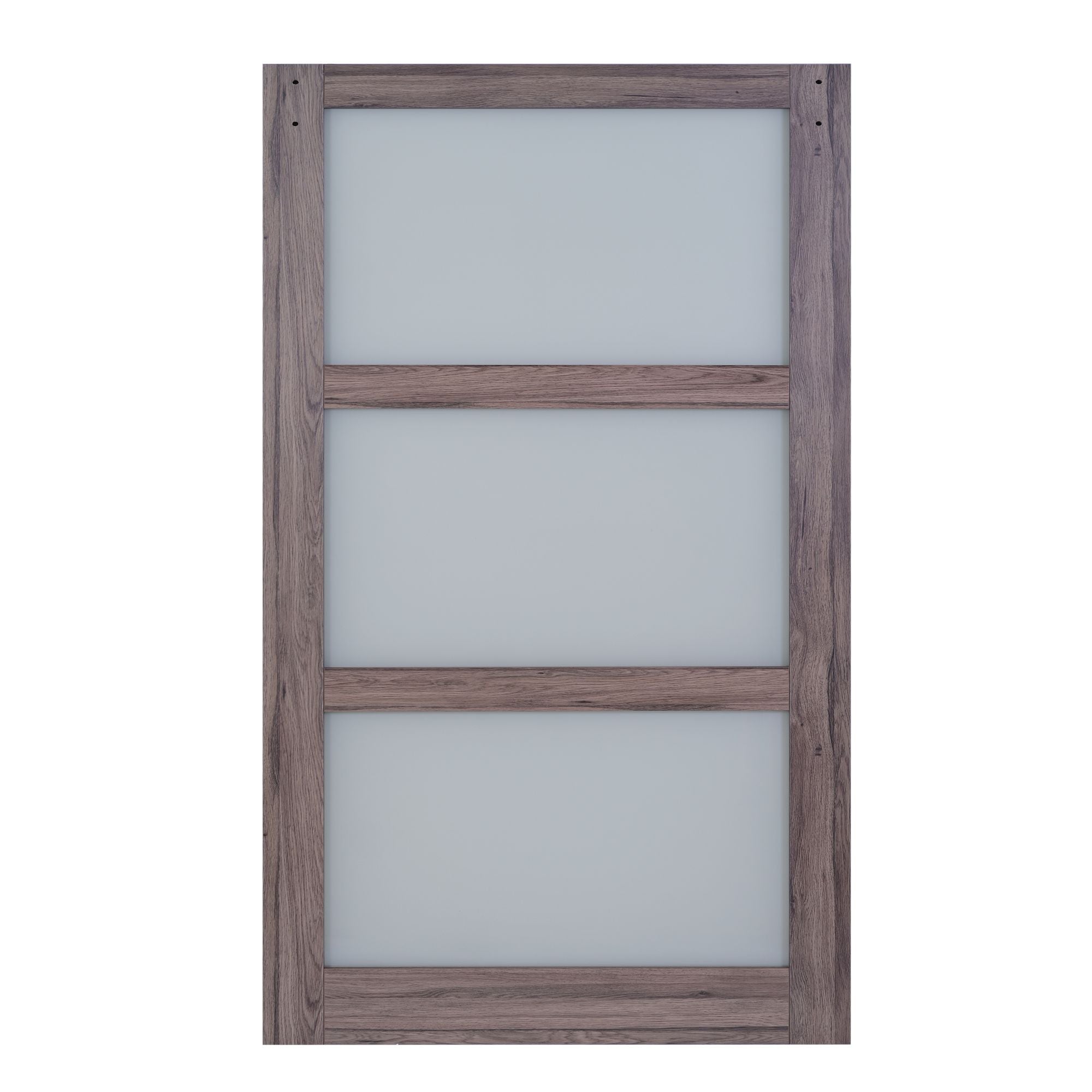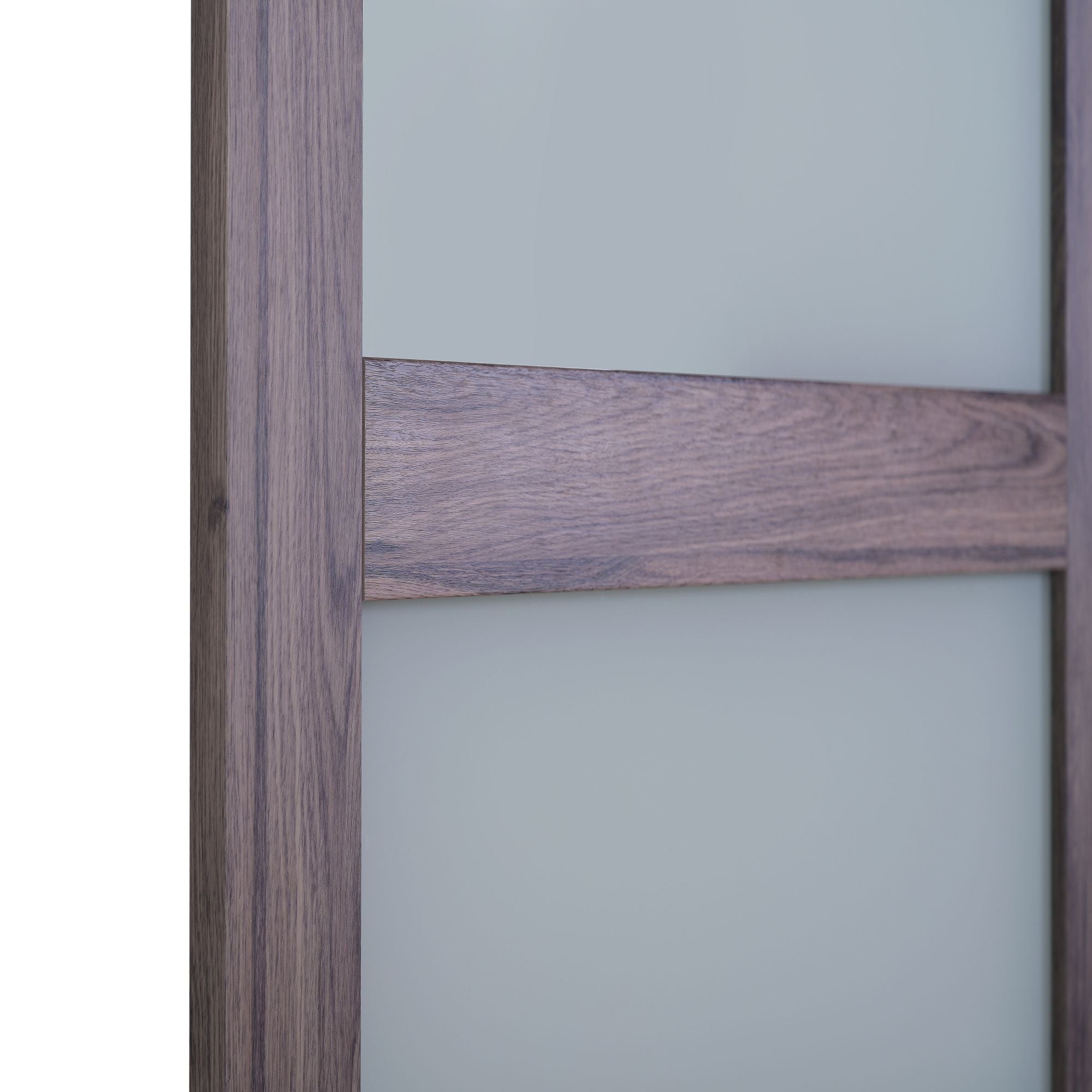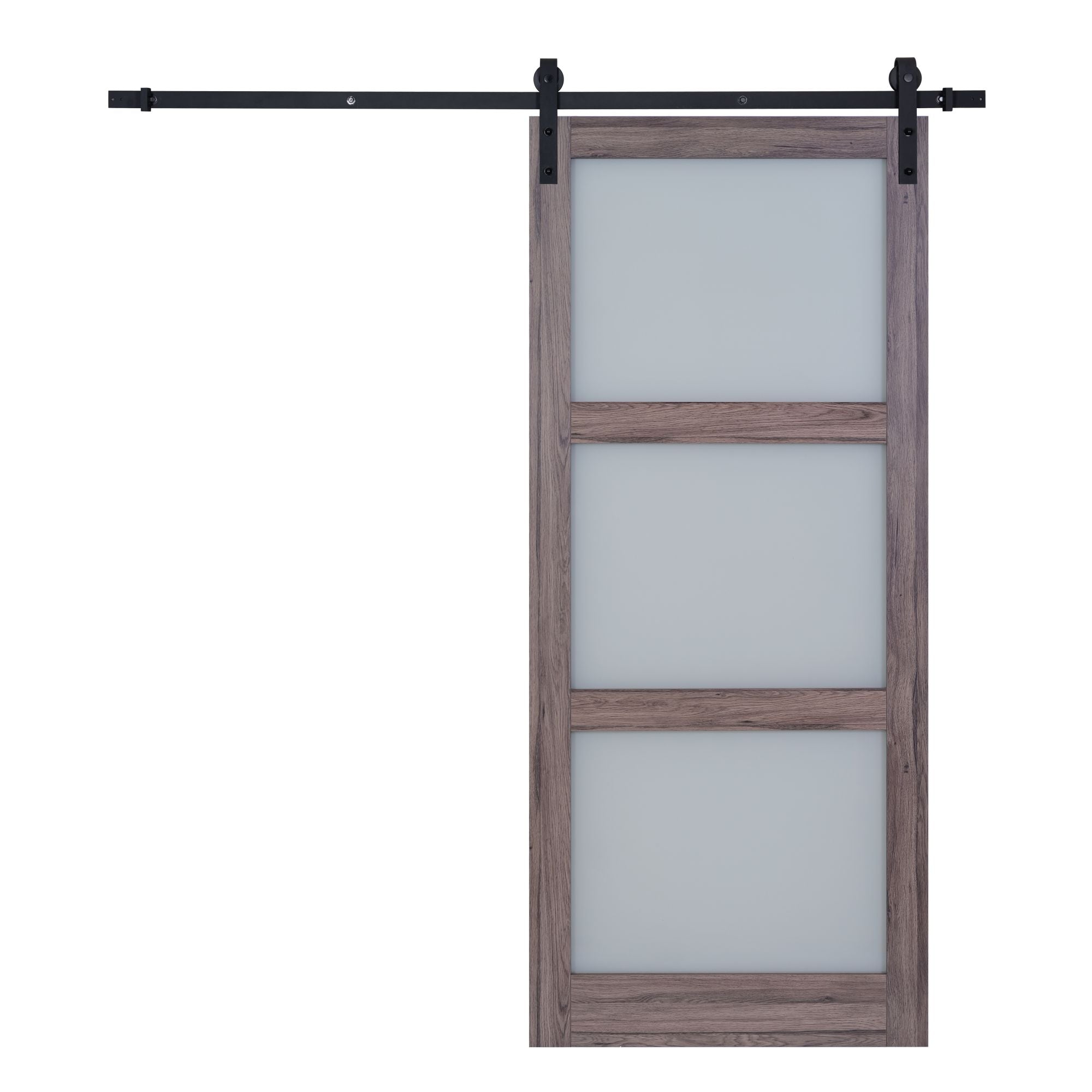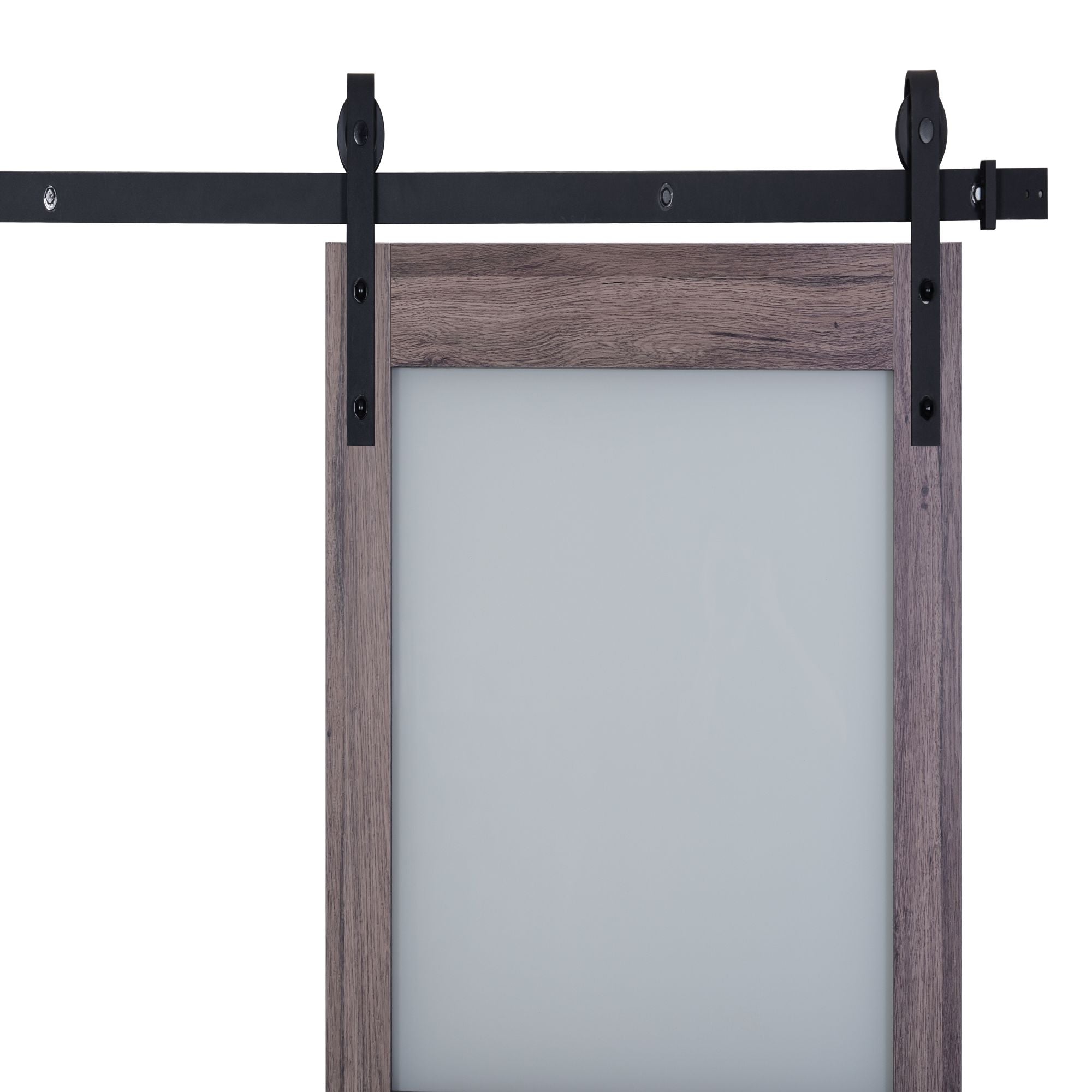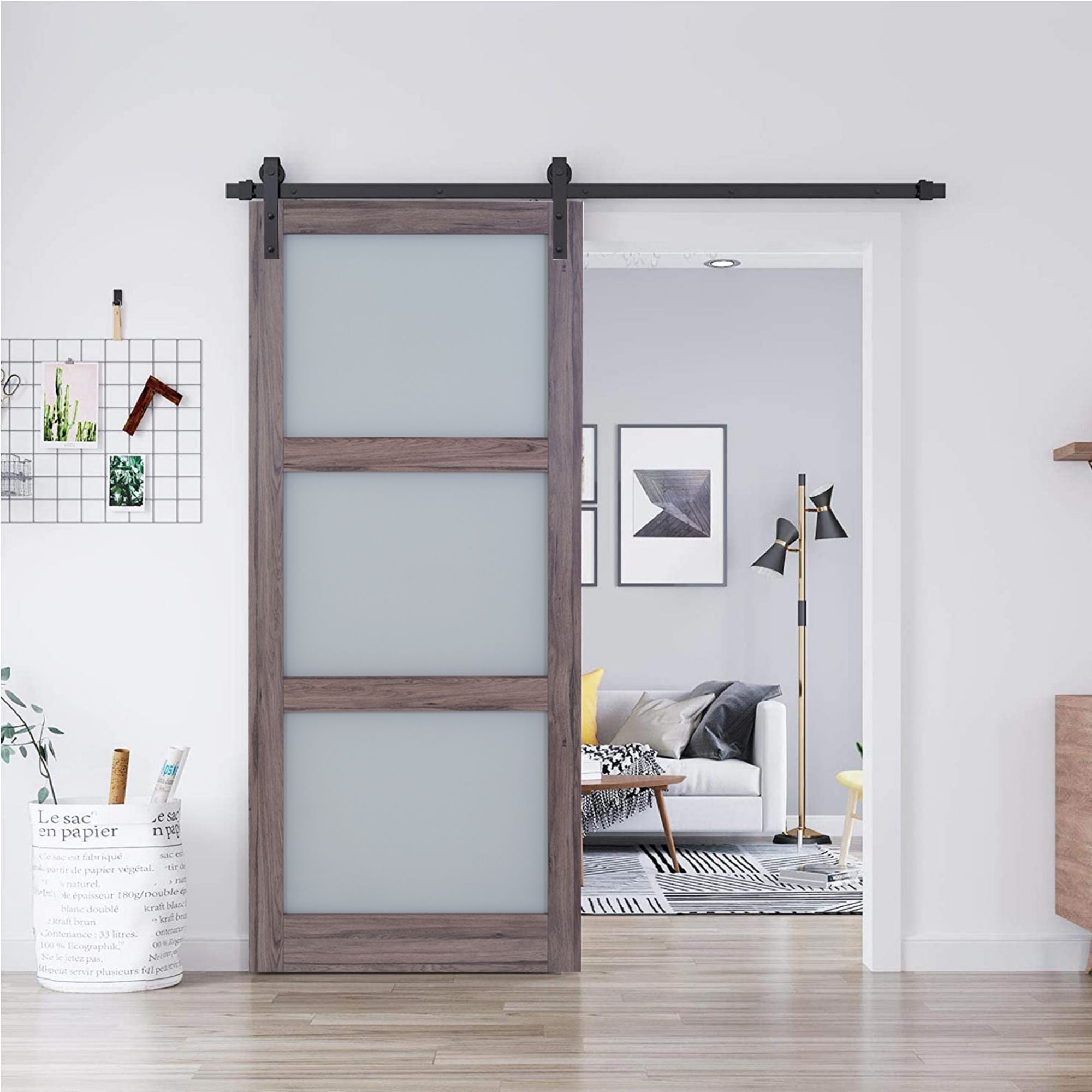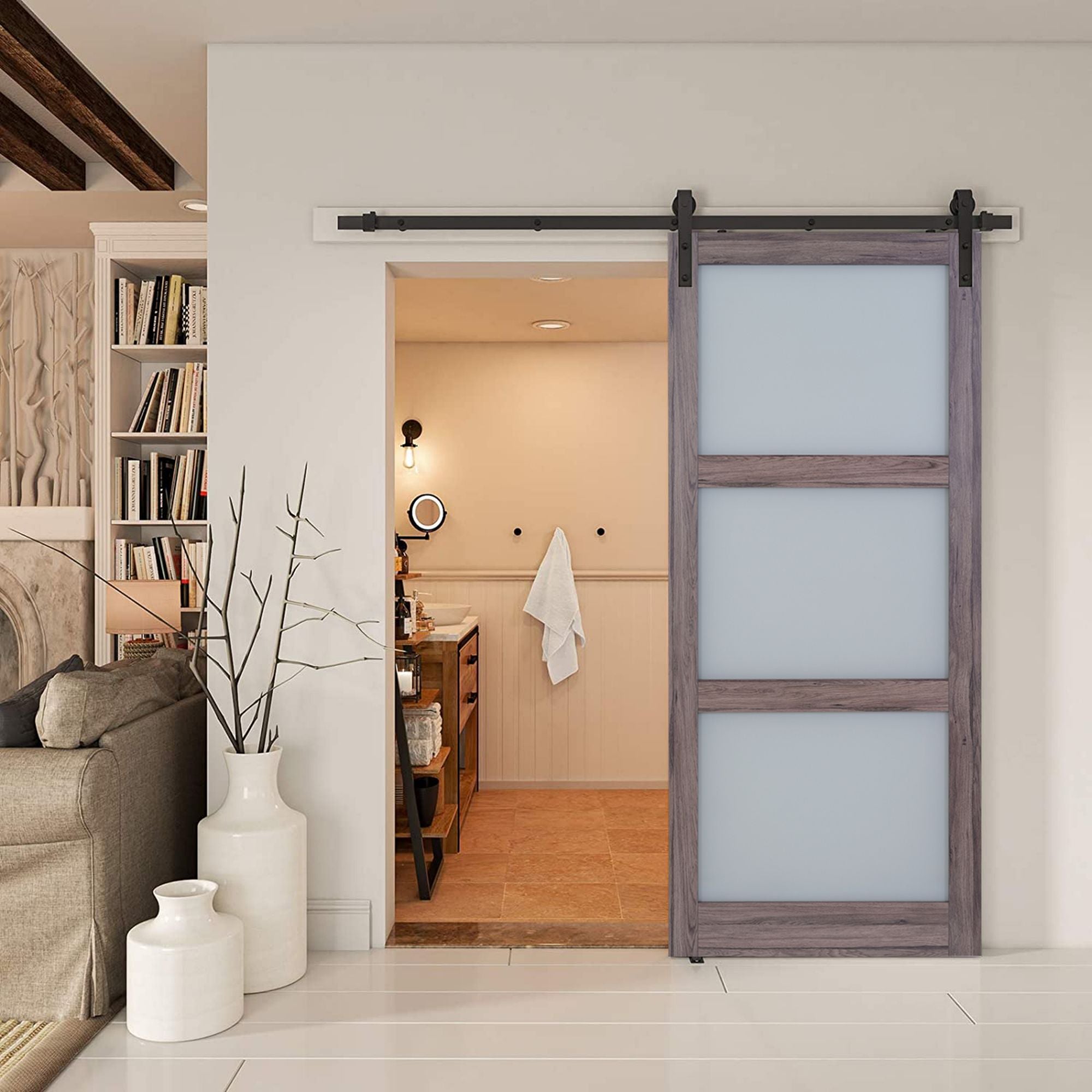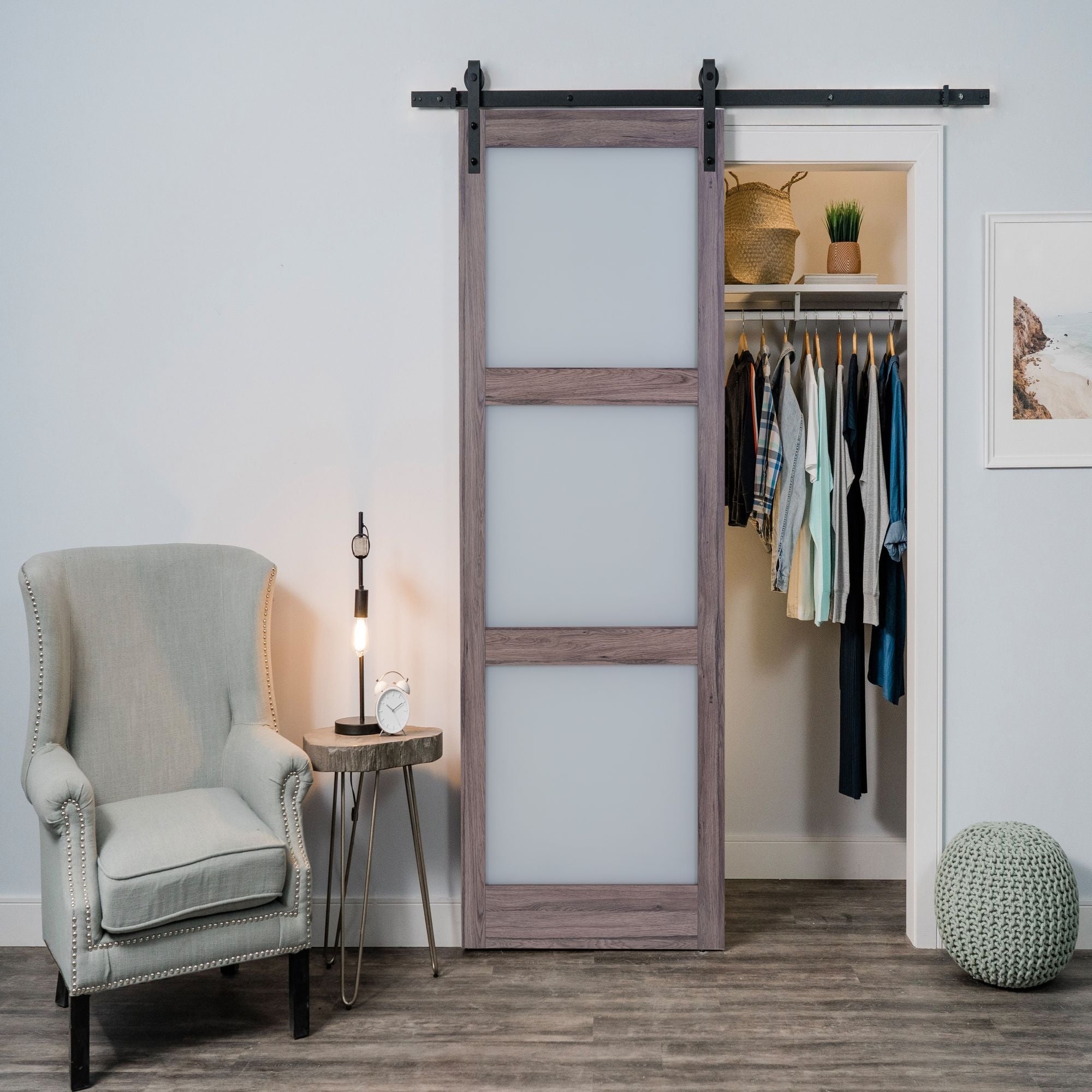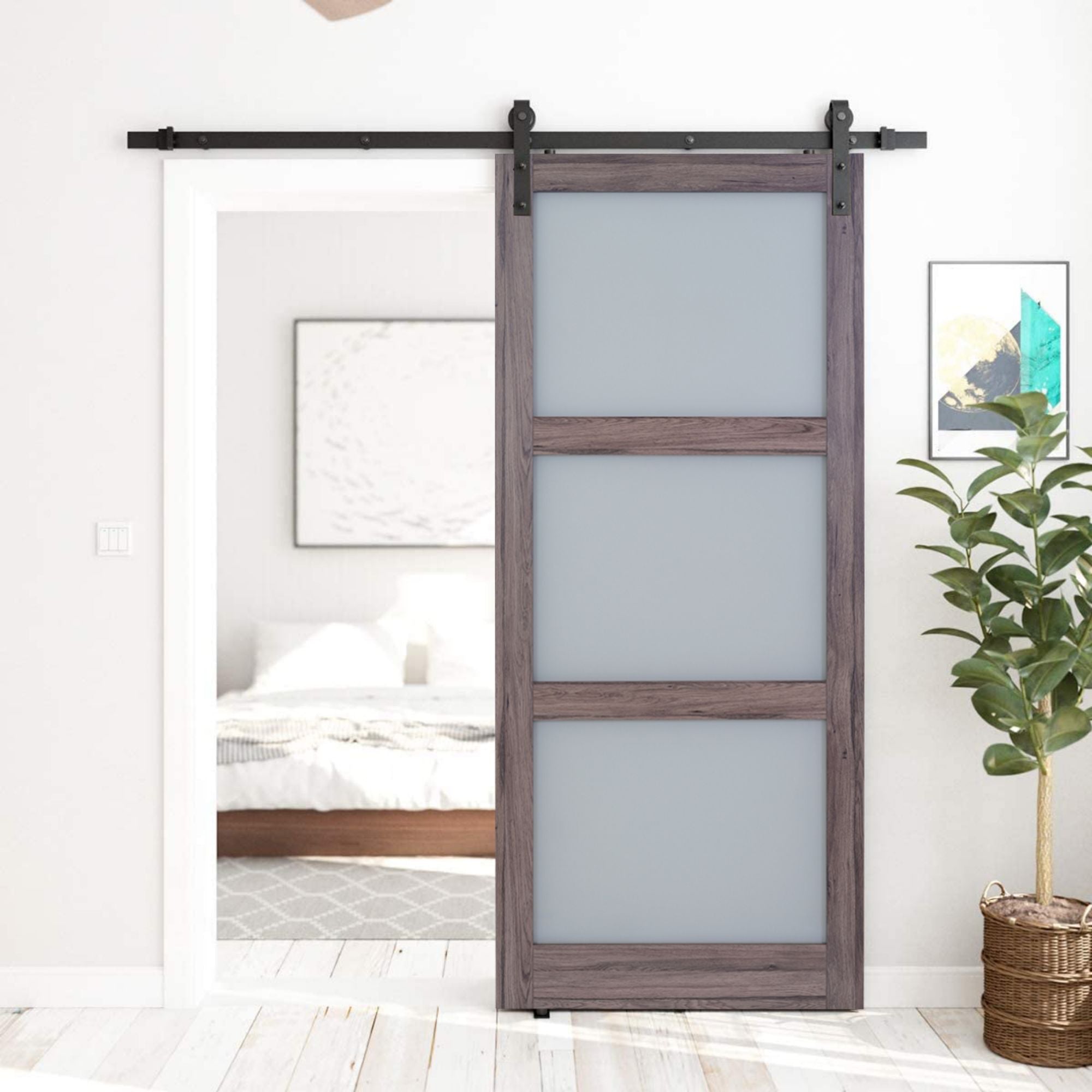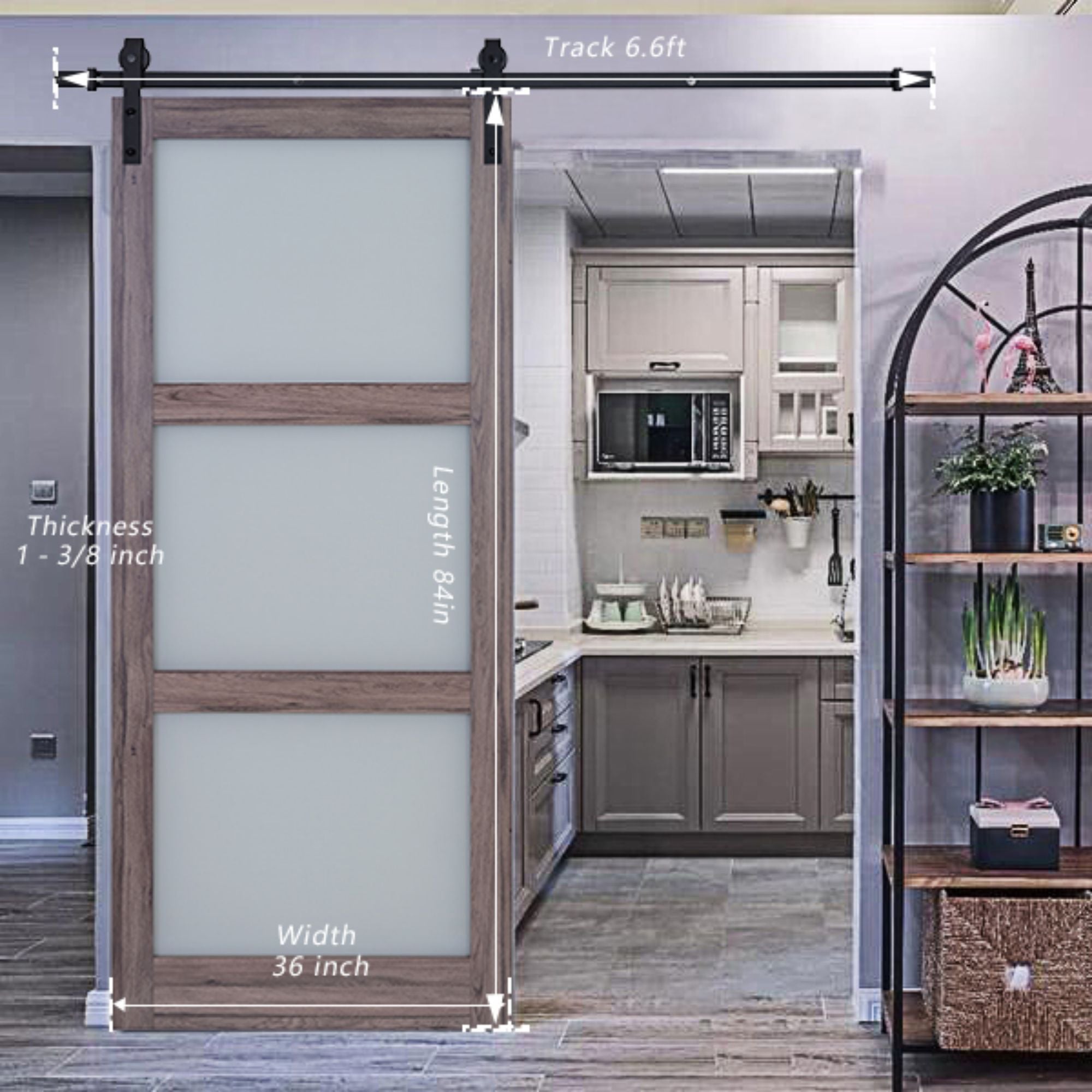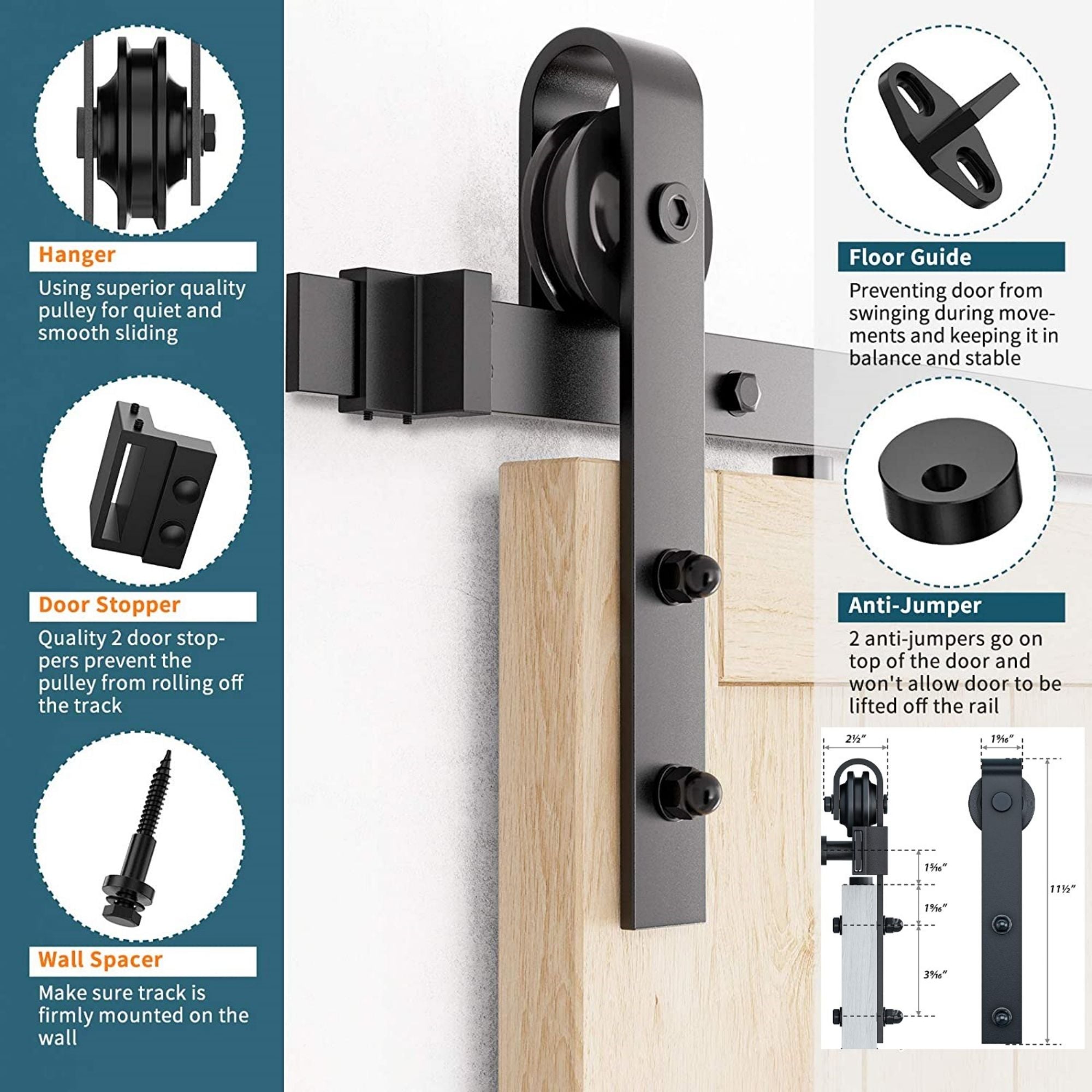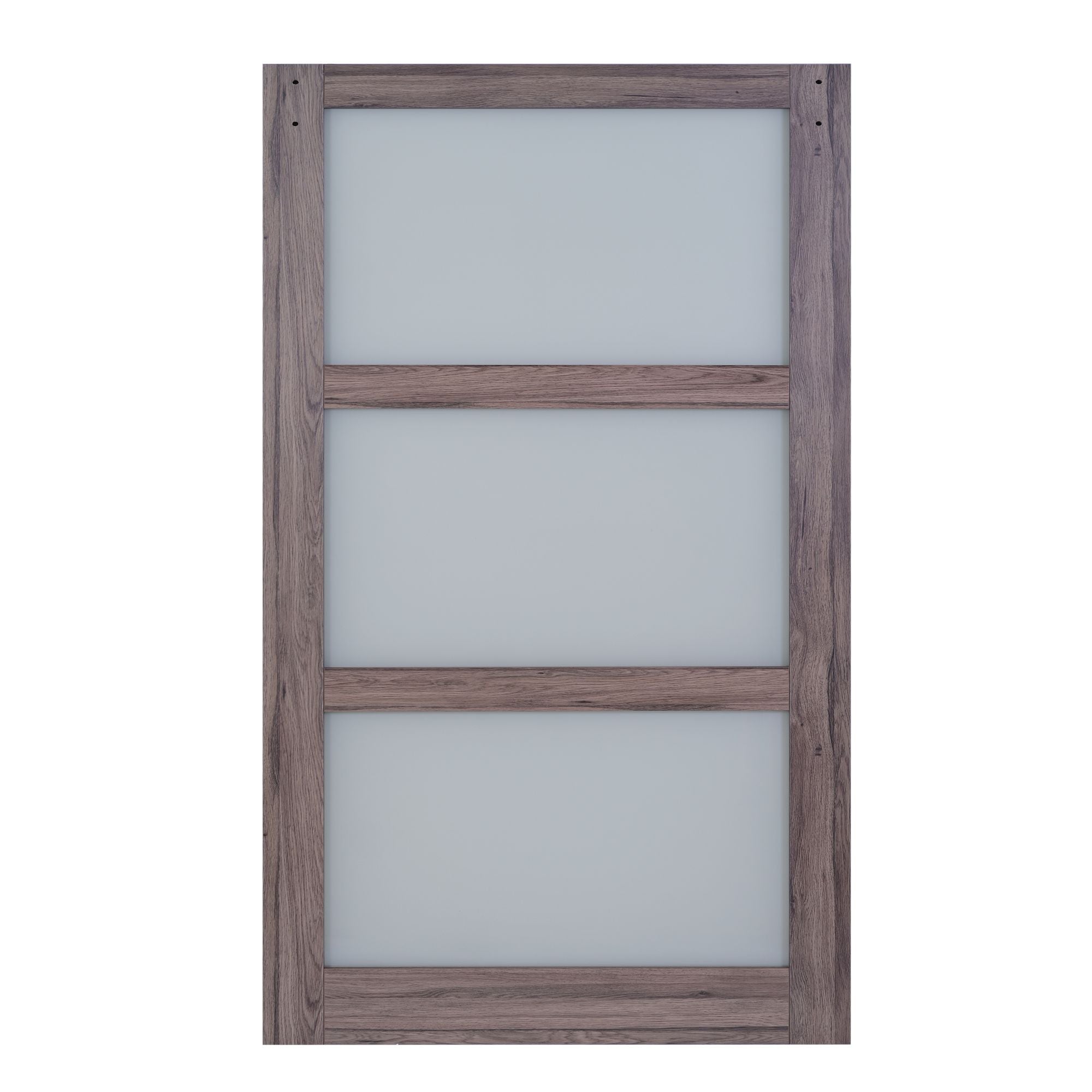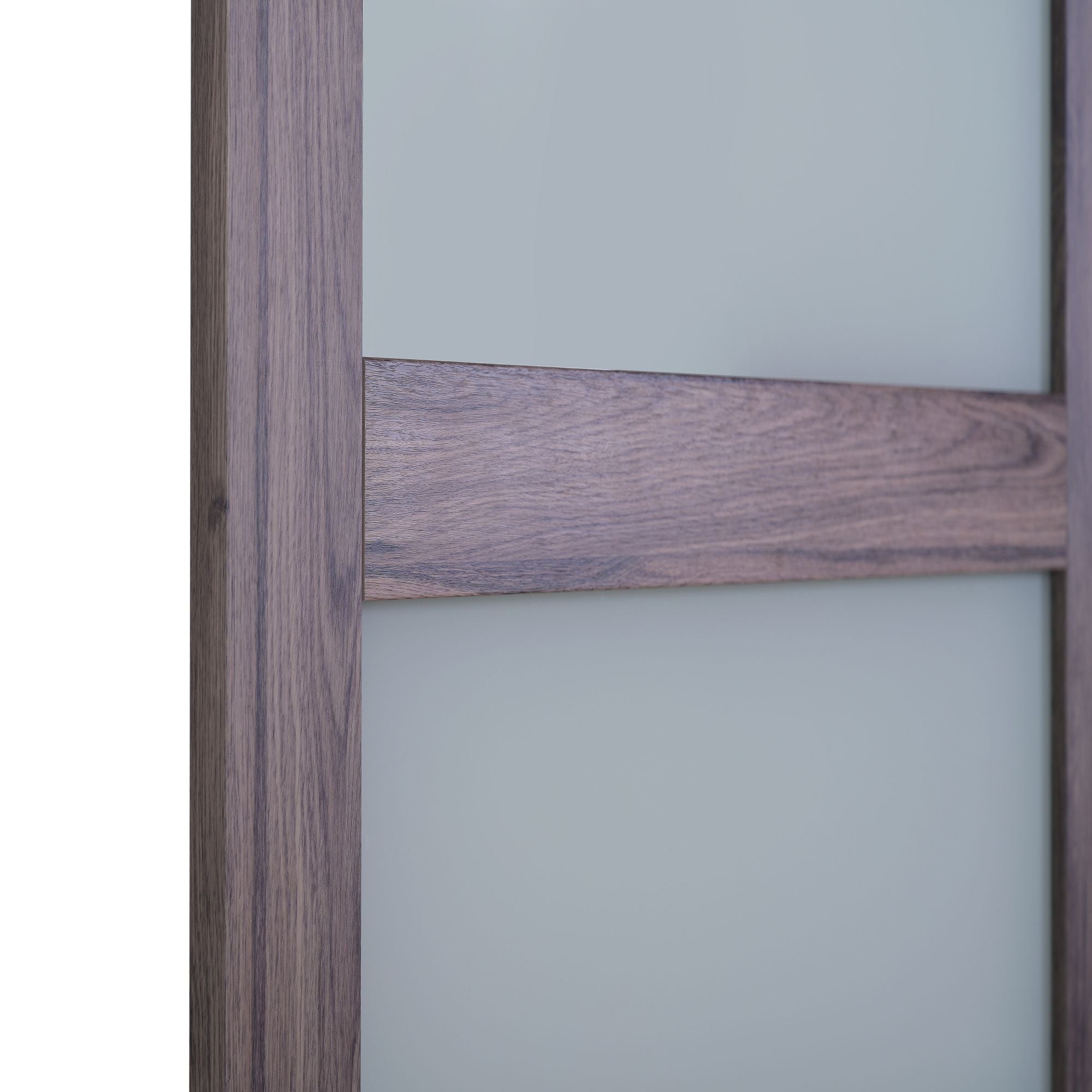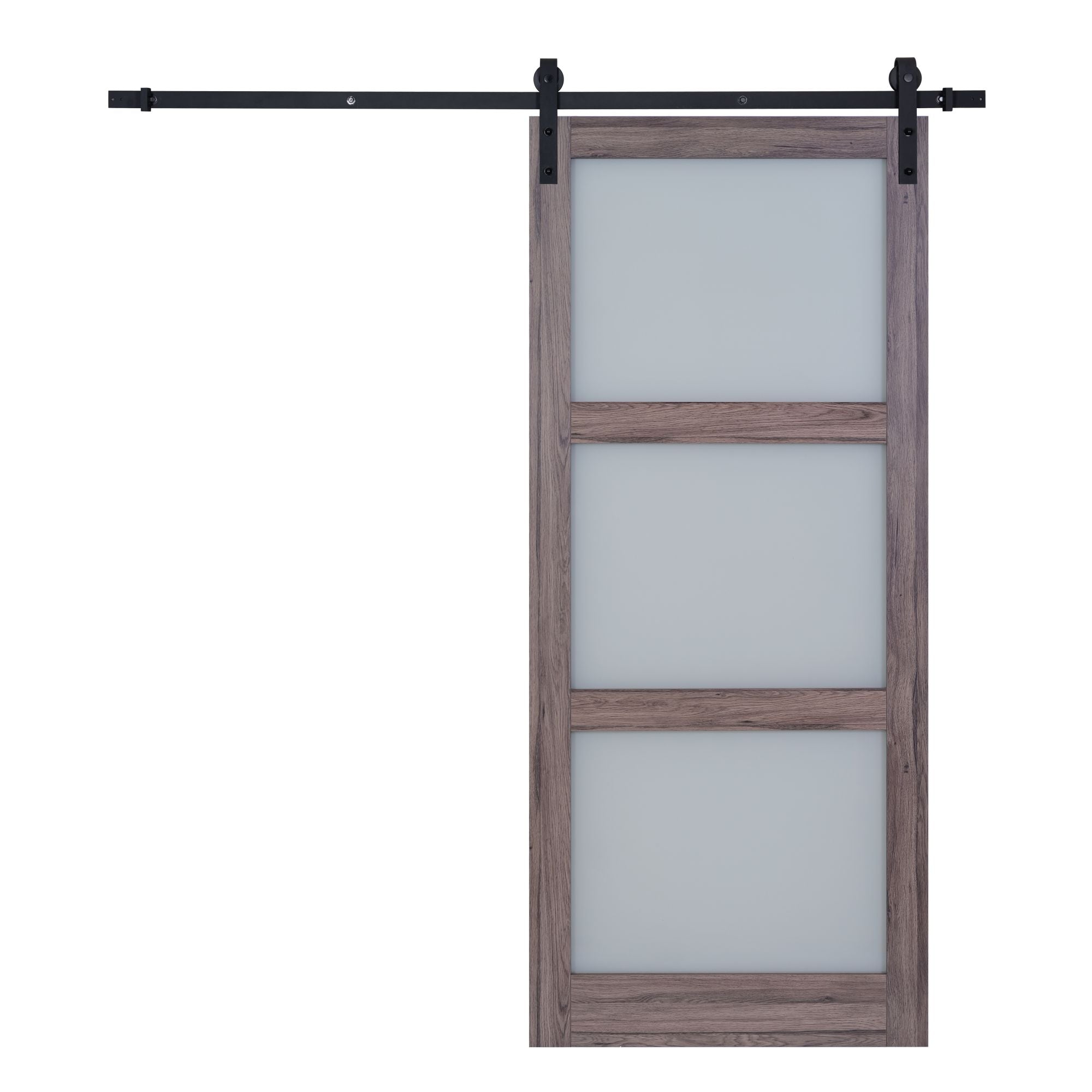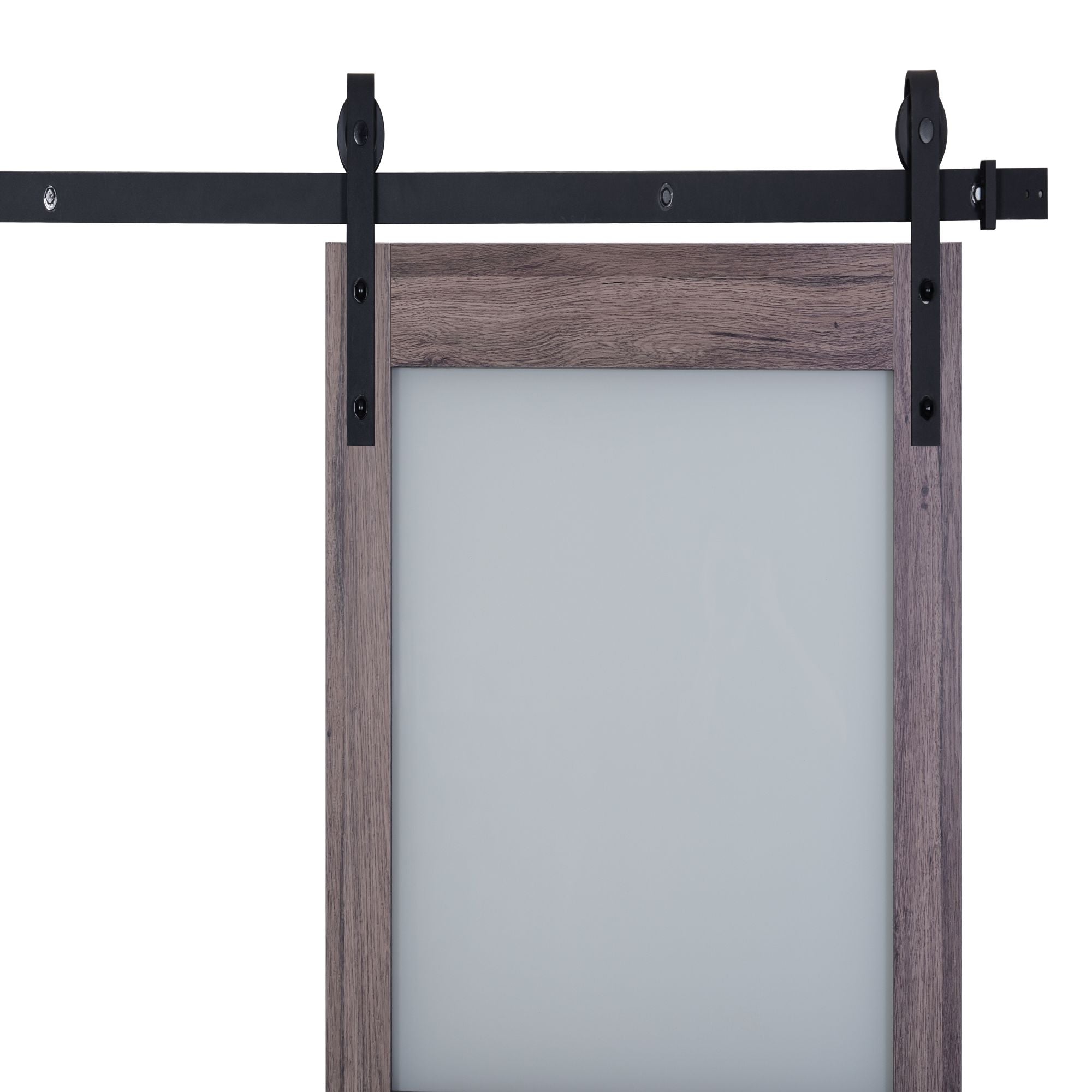 Description
French-style barn doors of modern and traditional design will be sure to make a statement in any room of your home. This beautiful and delicate glass door takes minutes to install and will add a touch of French chic to any room.
The door hardware will add a unique appearance all while emphasizing rustic charm and be the exact space-saving solution. What makes this door even more special is the trackless design that keeps floors hazard-free in addition to the hardened nylon wheels for quieter and smoother operation.
Features
There is no bottom track to install to give you a clean safe walkway.
There is no bottom track kit also a nice door accessory for barns, garages, stables, etc.
There are 2 anti-jumpers for keeping roller on rail.
The top track length is 78-3/4 in.
Detailed instructions provided for a clear and easy installation.