WELCOME TO BOYEL LIVING!
Boyel Living brand was born in 2019, the trademark registration company for the brand is Brightening House Inc, which is a fast-growing cross-border e-commerce company.
We started our brand development journey by entering major e-commerce marketplaces such as Home Depot, Wayfair, Lowe's, etc., and have grown in leaps and bounds and gained popularity.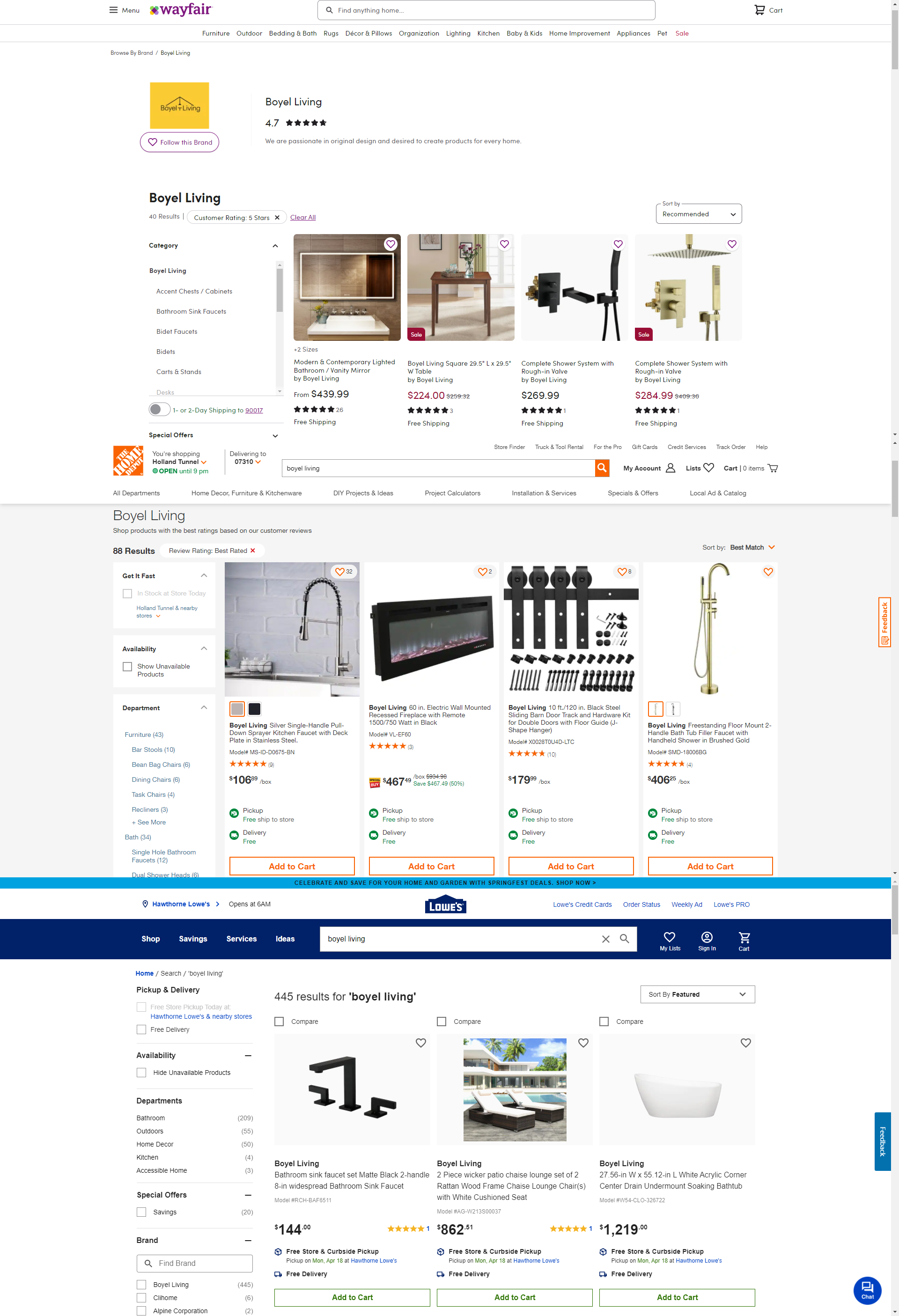 So, based on the love and support of our customers, we decided to build our brand store: boyelliving.com, which is our Official Website.
We are an innovative home furnishing enterprise integrating design, R&D, production and sales. Our main business is furniture, daily necessities, creative furnishings, outdoor supplies and office supplies. Our products do not lack practicality while pursuing individual design.
We hope this will give you that fashionable look while being Eco-Friendly.
BOYEL LIVING Brand Design Inspiration
With the passage of time, our brand logo also has a new change:

From the initial brand logo to the new brand logo that has accompanied the growth of our brand, our new brand design retains a real sense of simplicity and design, just like the product attributes we seek.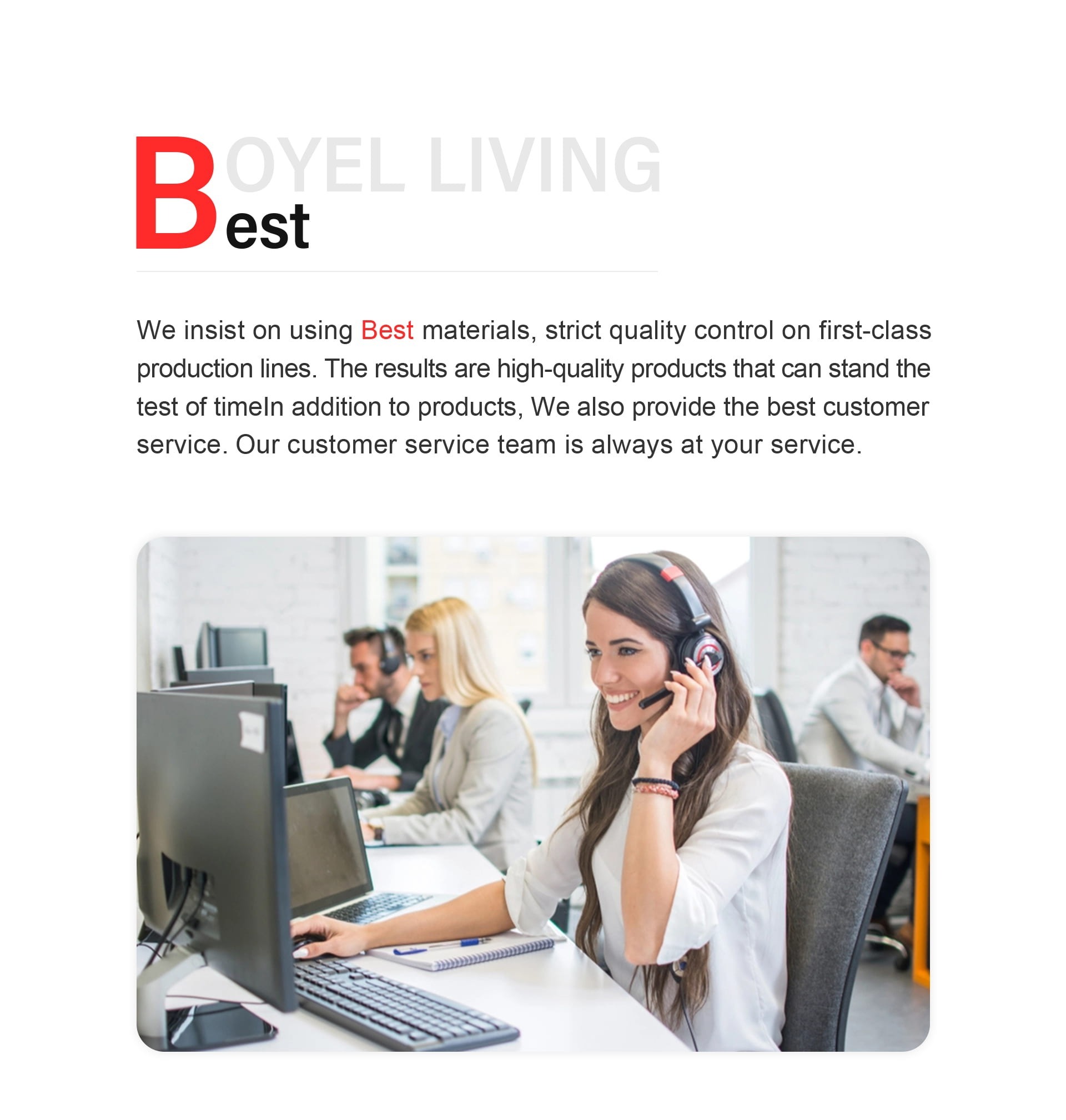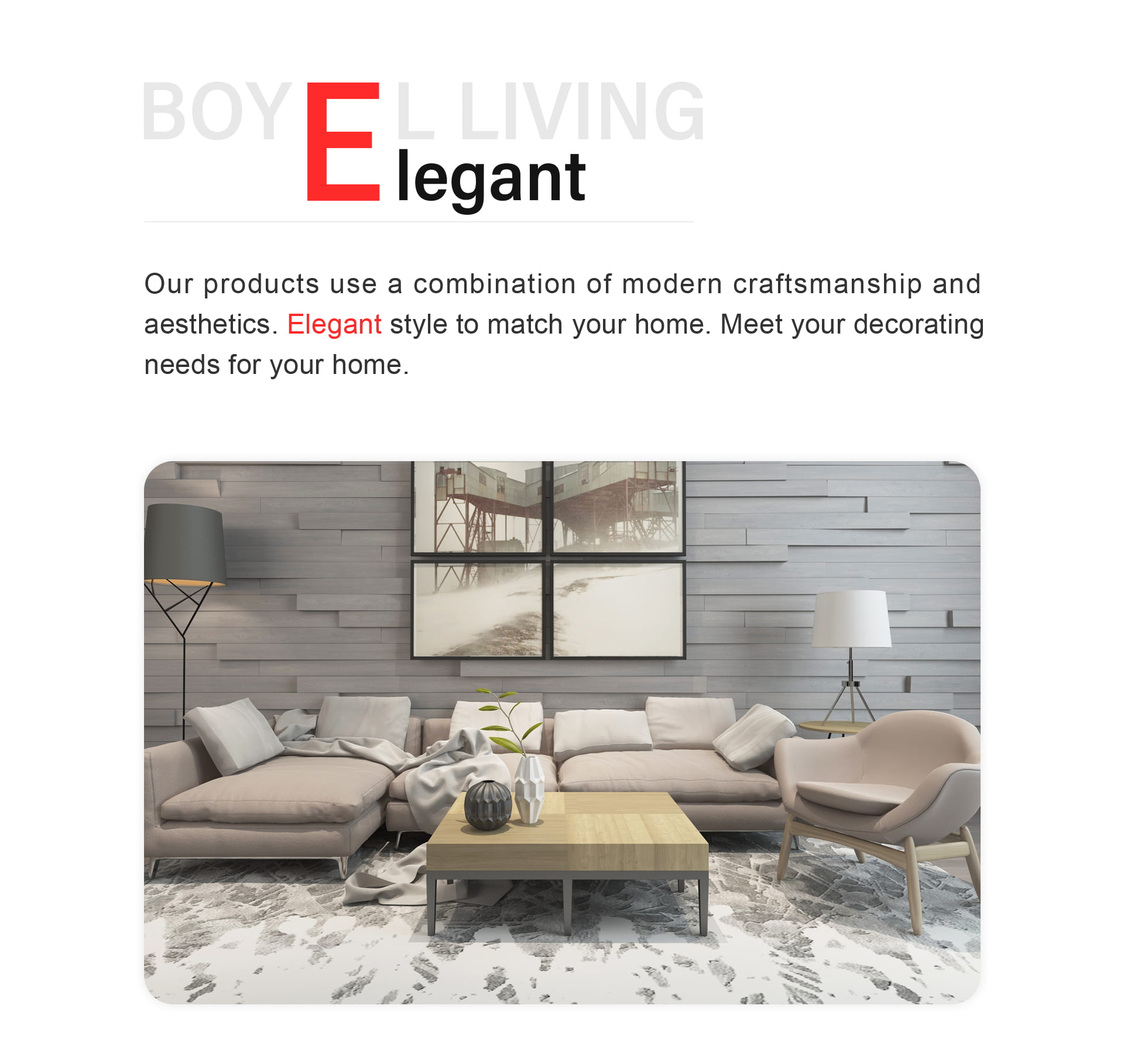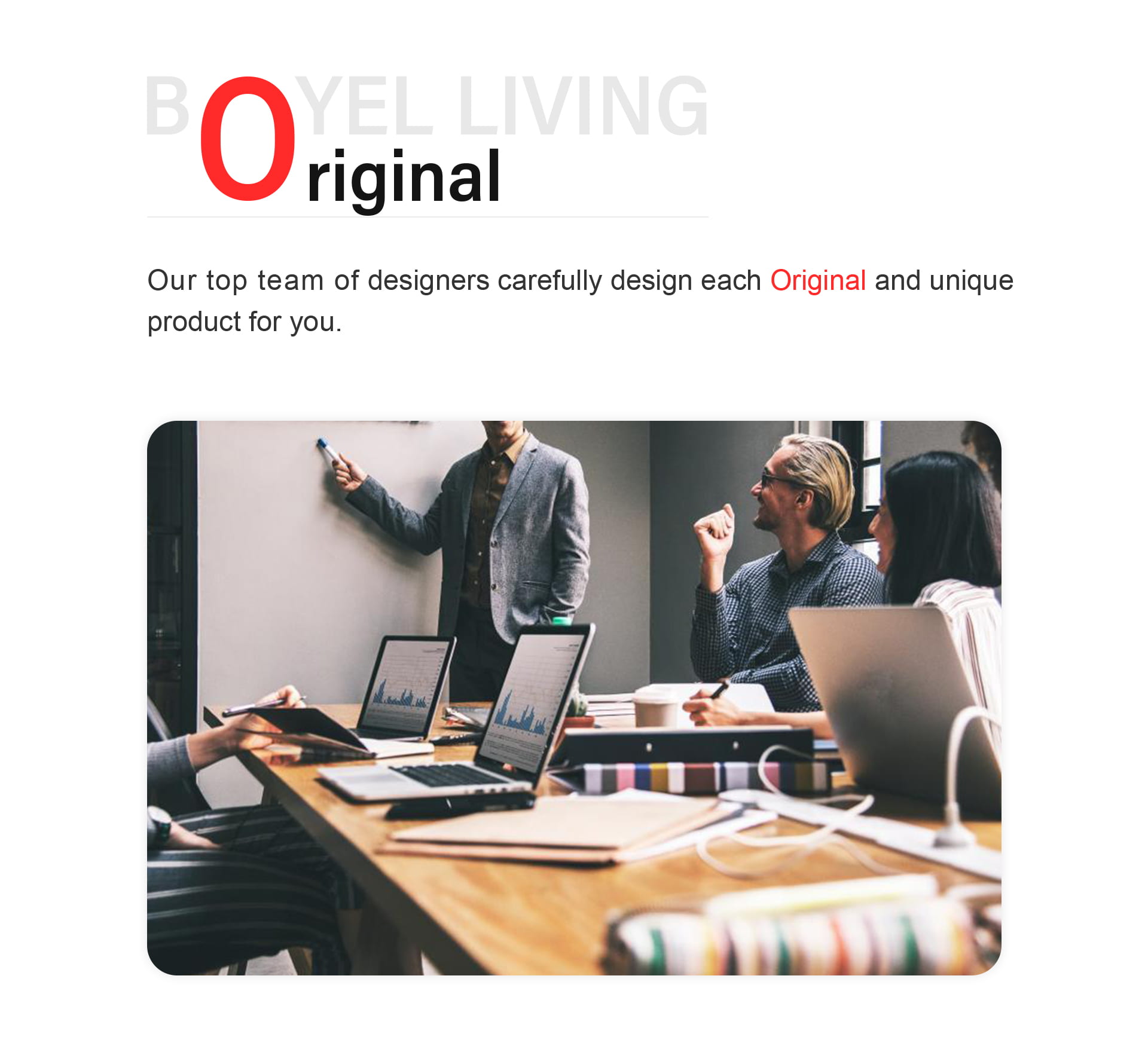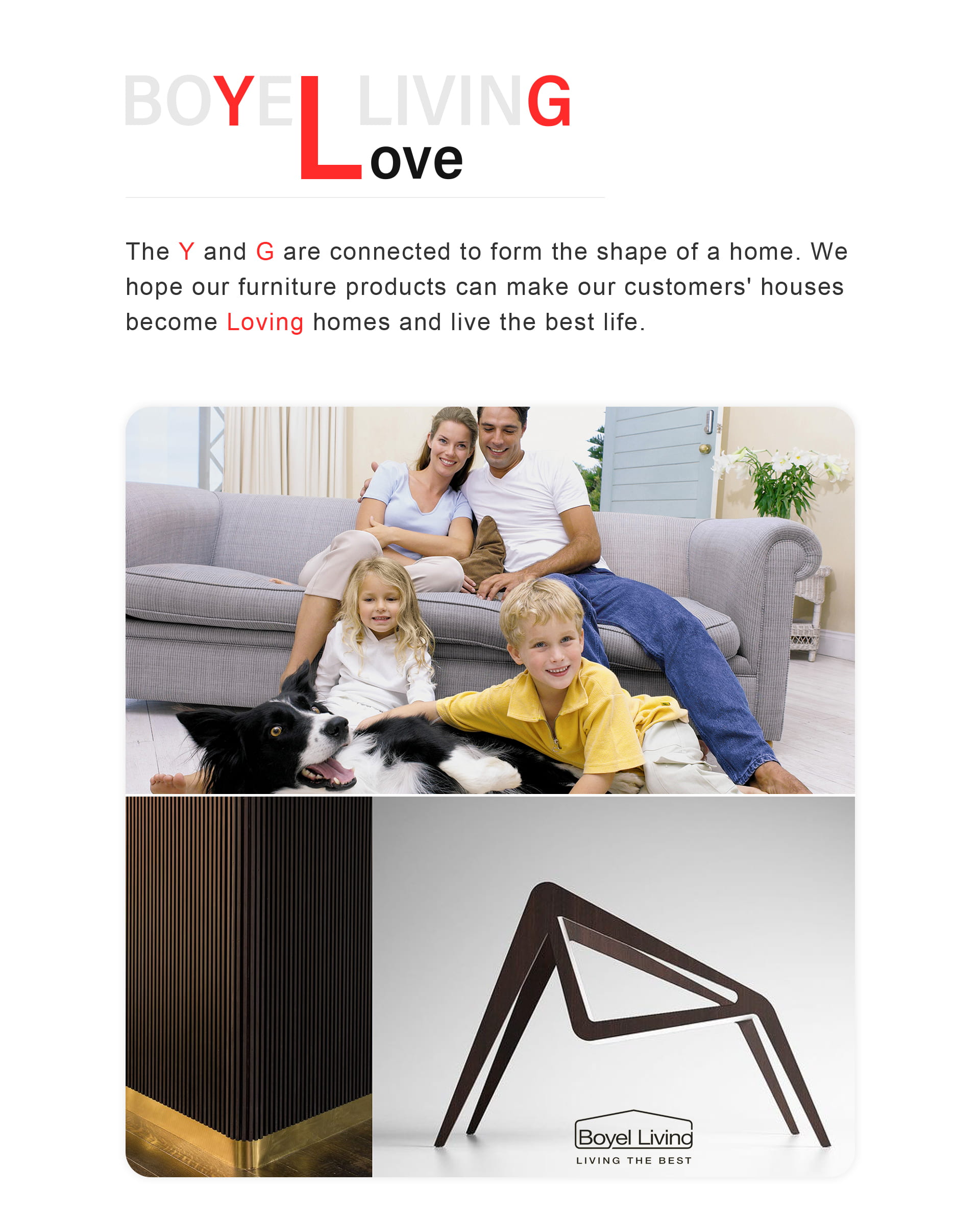 Brand Strength
We have strong supply chains and an experienced operation team.
Selection of fast and high-quality logistics services. Ensuring that customers receive their purchases on time and quickly.
We have multiple warehouses throughout the western, central, and eastern United States, as well as Canada.
High standard of production in pursuit of high-quality products. Free after-sales service under warranty.
One hundred percent effort to provide customers with satisfactory after-sales service.
ONLINE SHOPPING MADE EASY & BENEFICIAL
We sell exclusively online, meaning we don't have expensive stores or showrooms that allow us to pass the savings on to you.
Whether you're using a desktop, laptop, tablet, or mobile, it's quick and simple to find what you want, even when you're on the go.
We created Boyel Living to represent our own Style in Life and we hope you enjoy our products.
Boyel Living loves to find our Customers great products at an affordable price while striving to provide excellent Customer Service. We are here to answer any questions you may have about our Products.
Thank you for stopping and we hope you enjoy our Store!