How To Avoid Lowering The Value Of Your Home
Jan 04,2022 | Vicky
If you have plans to sell your home at a later date, then you will certainly try to increase the value of your home, or try not to devalue it, when you renovate or refurbish it. Before you put your home on the market, maybe you'll replace some light fixtures and small furniture like chairs..., or put a fresh coat of paint on the trim and baseboards, which you know to do, but do you know what not to do?
There are many aspects of the details that may be misunderstood and disliked by potential buyers, and ultimately cost you money. The amounts may not be huge, $800 here, $2,000 there, but when they all add up, trust me, you'll be amazed that your final listing price won't be exactly what you thought it would be. So, let's share some situations to avoid today.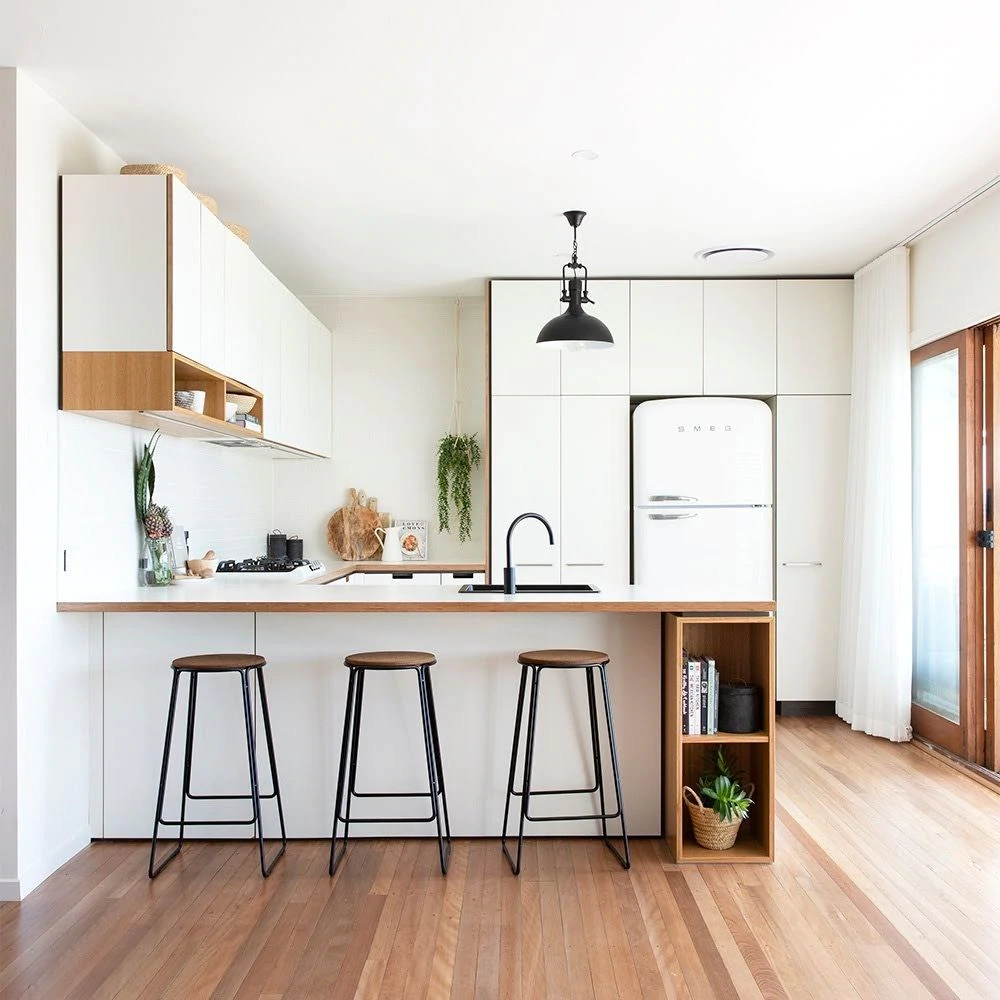 Consider if a Breakfast Bar is necessary
These bar-height counters may be convenient, especially if you're feeding your few school-going children in the morning, but they're losing favor with buyers because they're not suitable for toddlers or older homeowners. Consider choosing an eat-in island or breakfast nook.
Reduce the number of Inconveniently Placed Appliances
A microwave drawer sounds good in theory (flush with the cabinets and fits seamlessly under the countertop), but a $1,000 investment doesn't always appeal to most buyers because of the need to consider cost effectiveness and because they often prefer the traditional location above the stove or simply higher on the wall.
Avoid excessive curves
Arches are still a presentation of beauty when it comes to placing murals, mirrors and cabinets, but think twice as far as incorporating them into the structure of a home. This is because not only is the carpentry work costly when making them, but when you have to list them for sale, it will make your home sell for 1.3% less than comparable homes and take two more days to sell.

Think twice before you choose Mint Green Cabinets
According to Zillow's 2021 interior paint color analysis, a home with a mint green kitchen may cost $1,830 less than expected. Choosing this polarized color for common areas is not something most people will accept and like, and while it will look good to some people (probably mostly younger people), it is recommended to consider a warm white or cream tone to play it on the safer side.
Comment