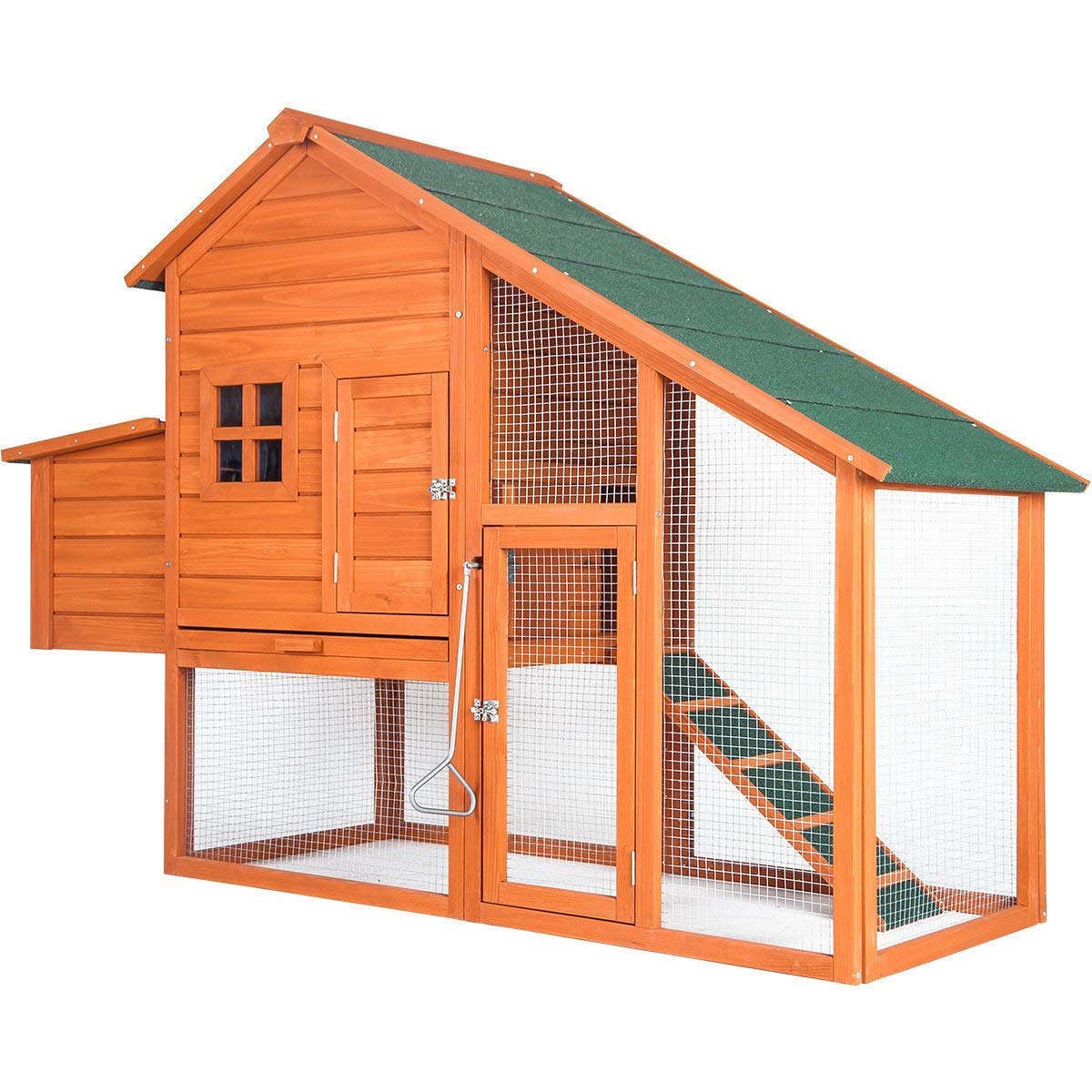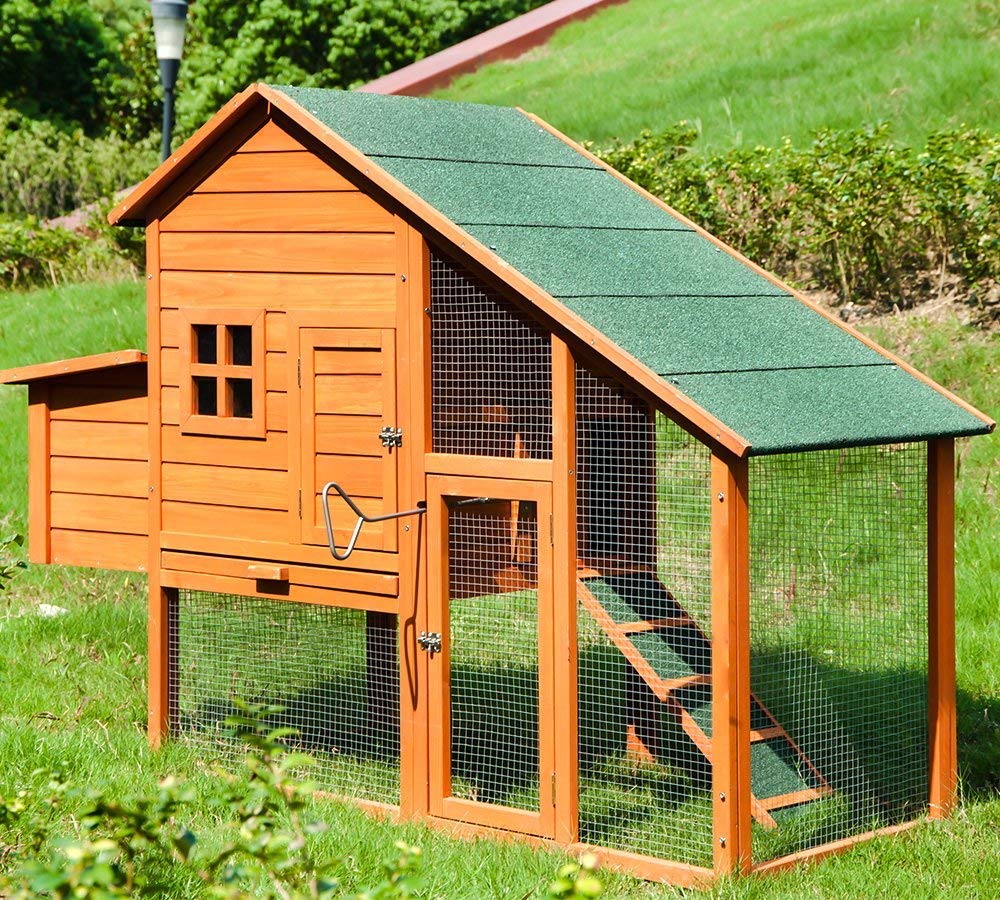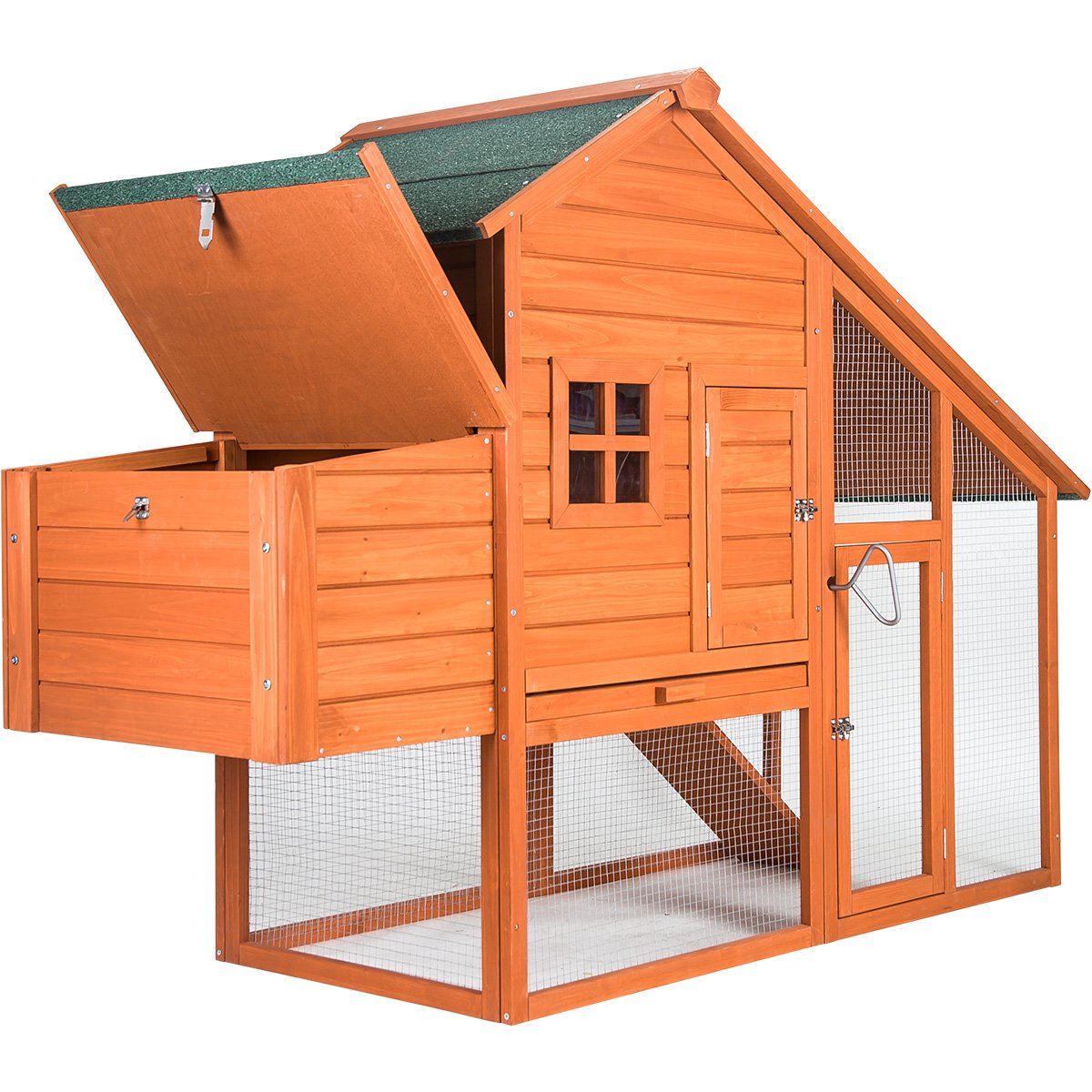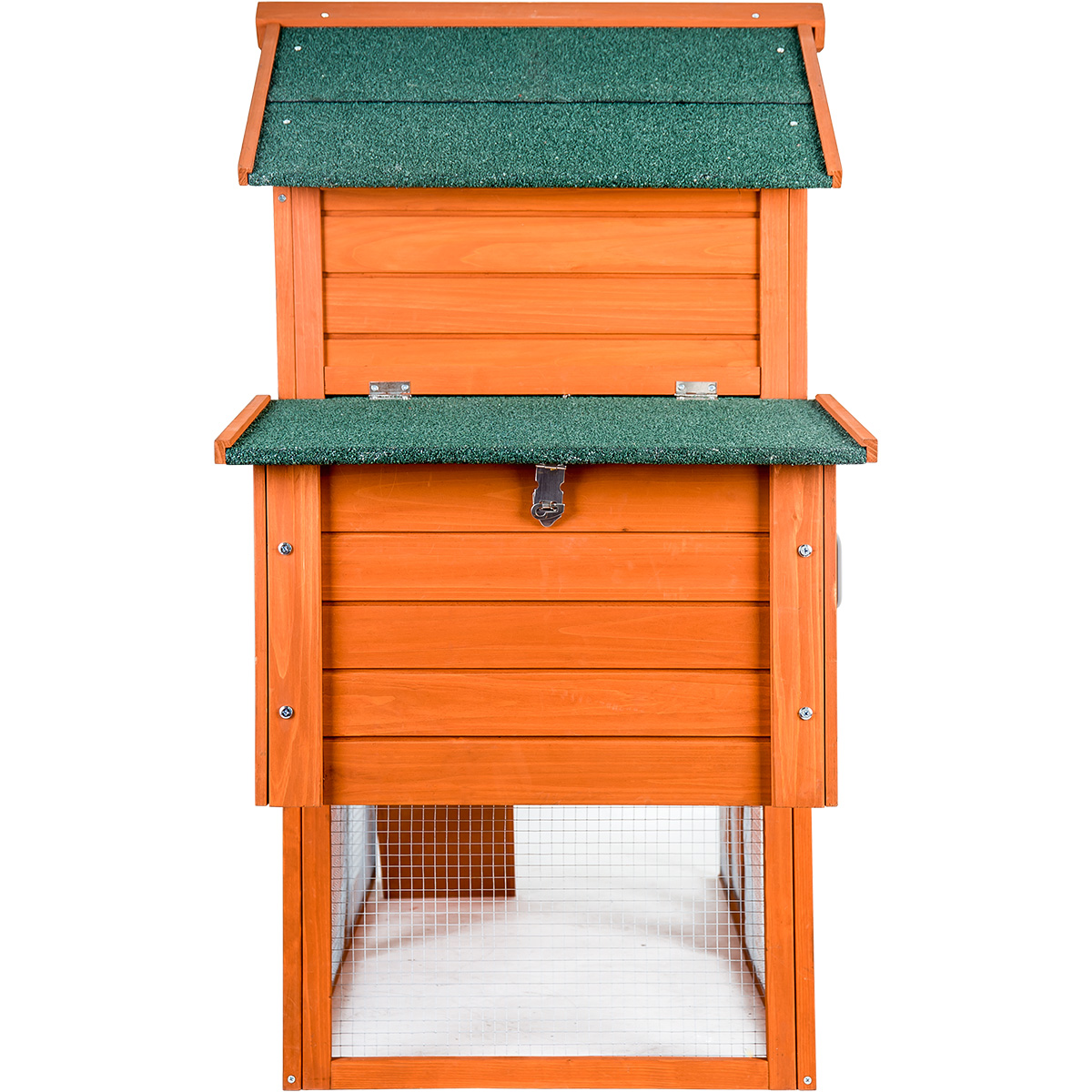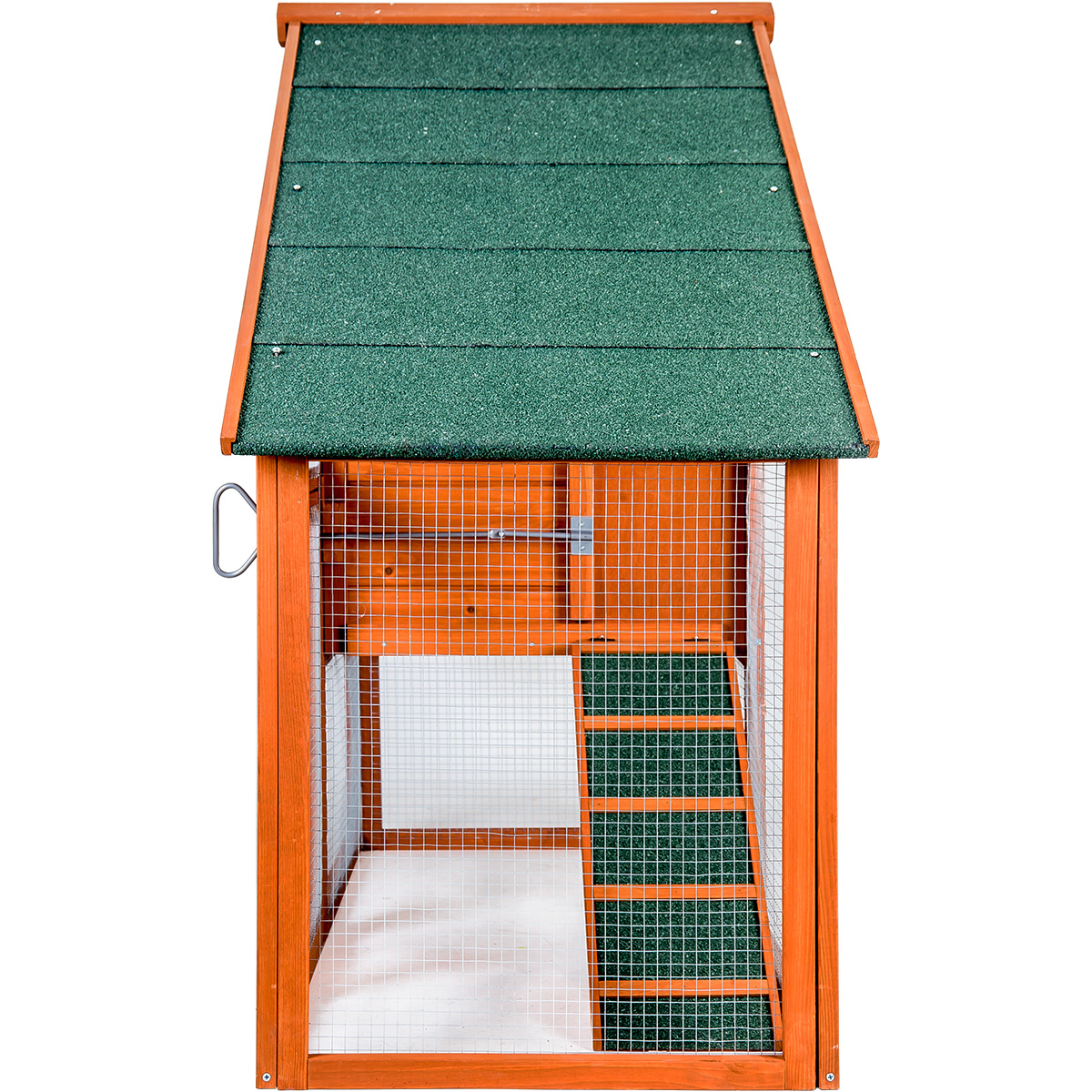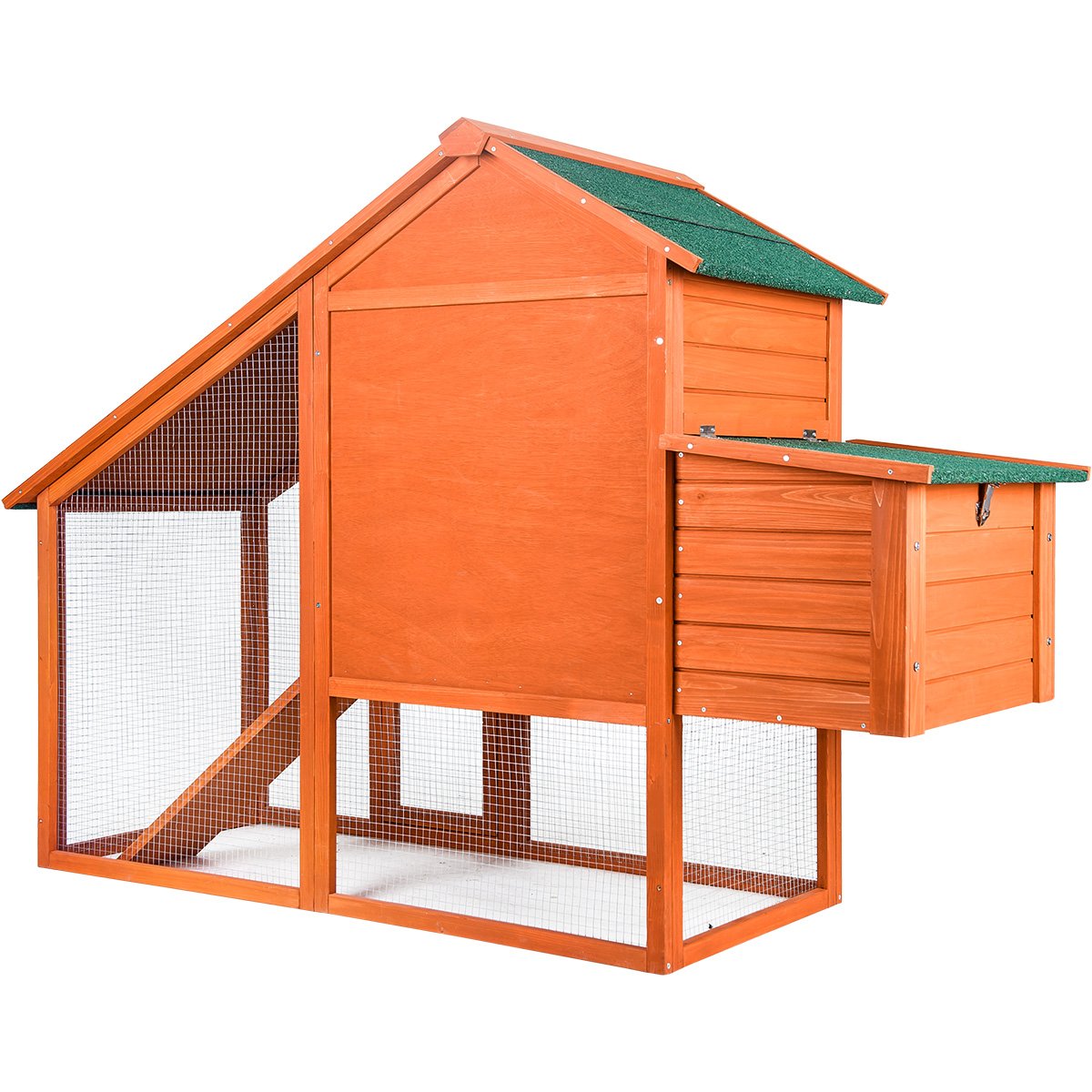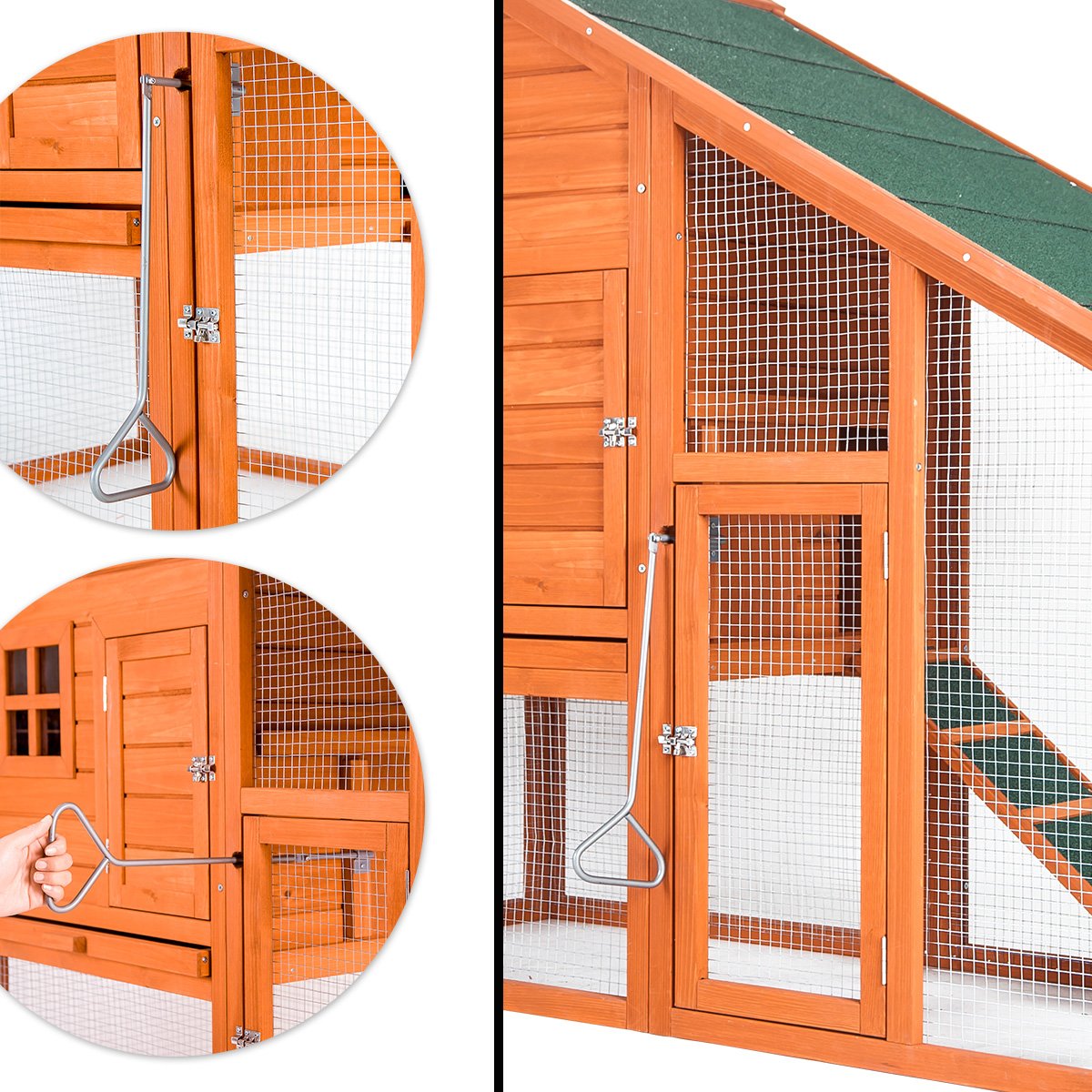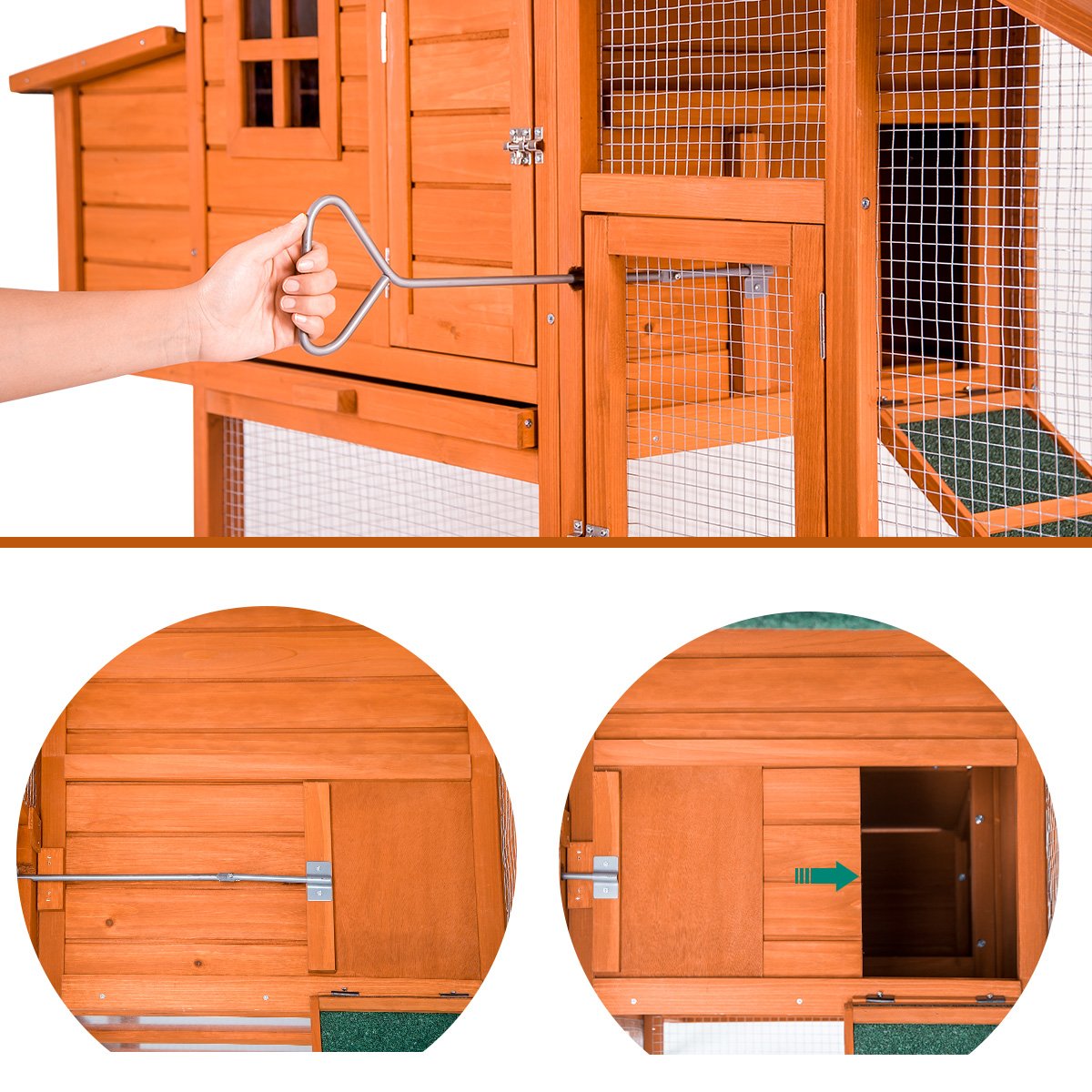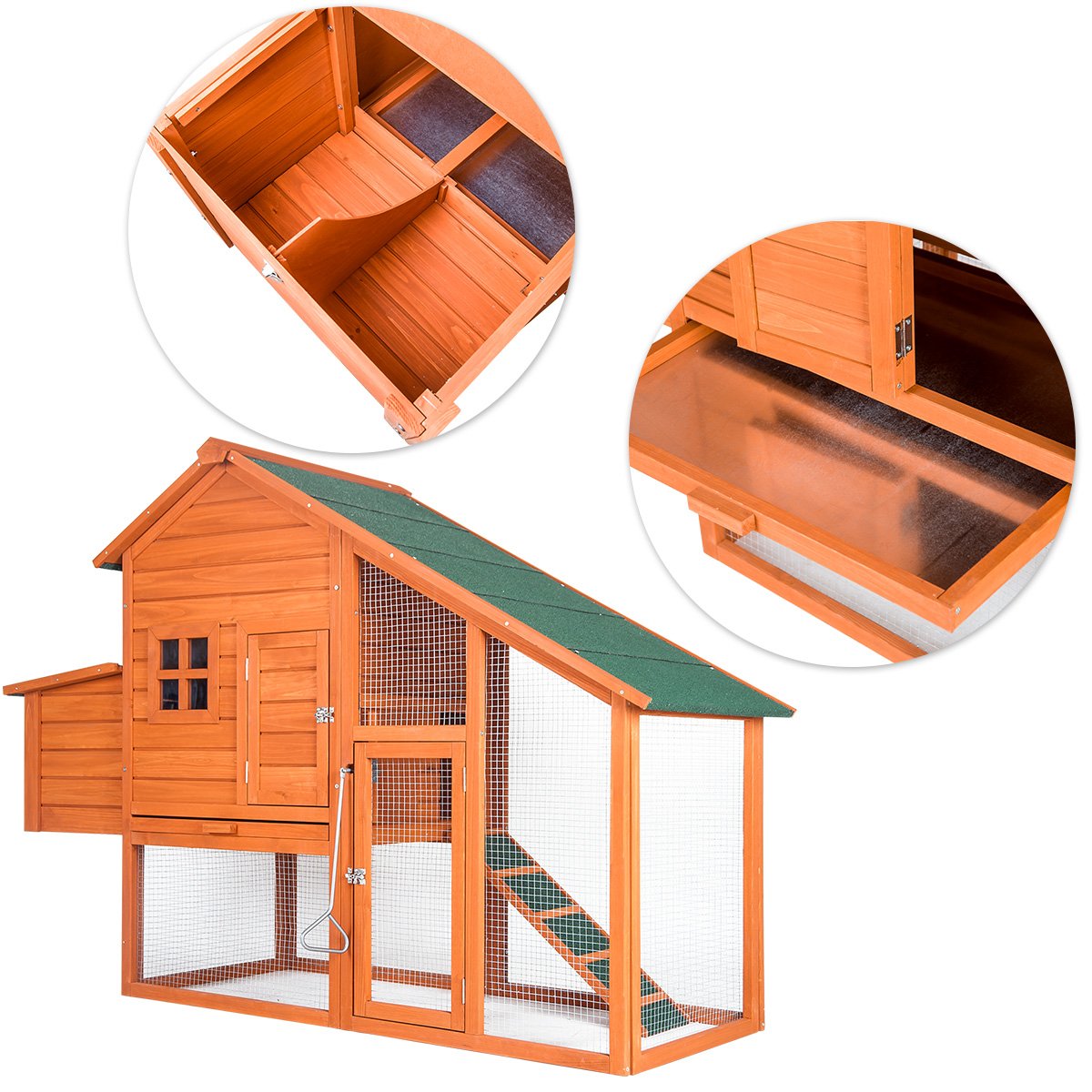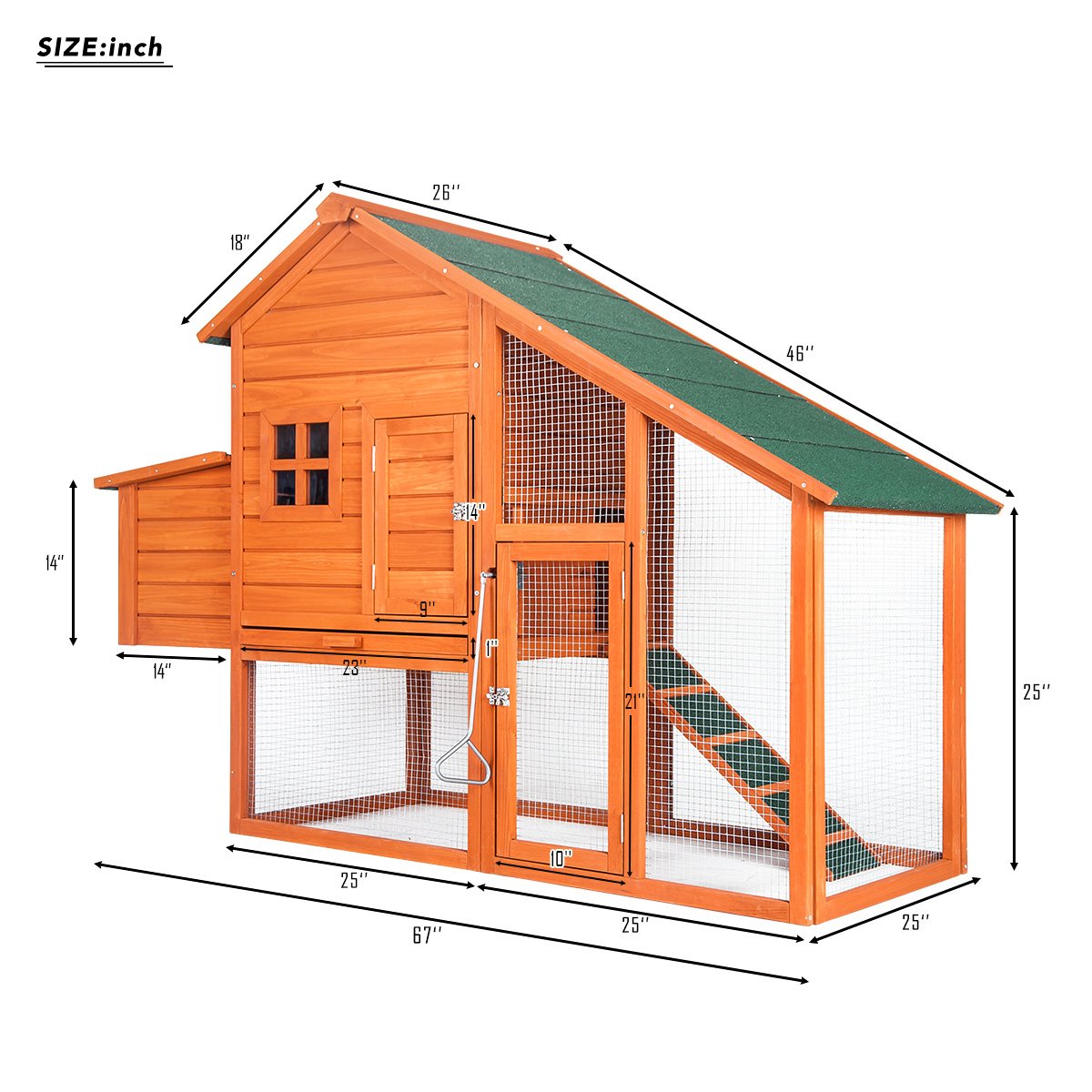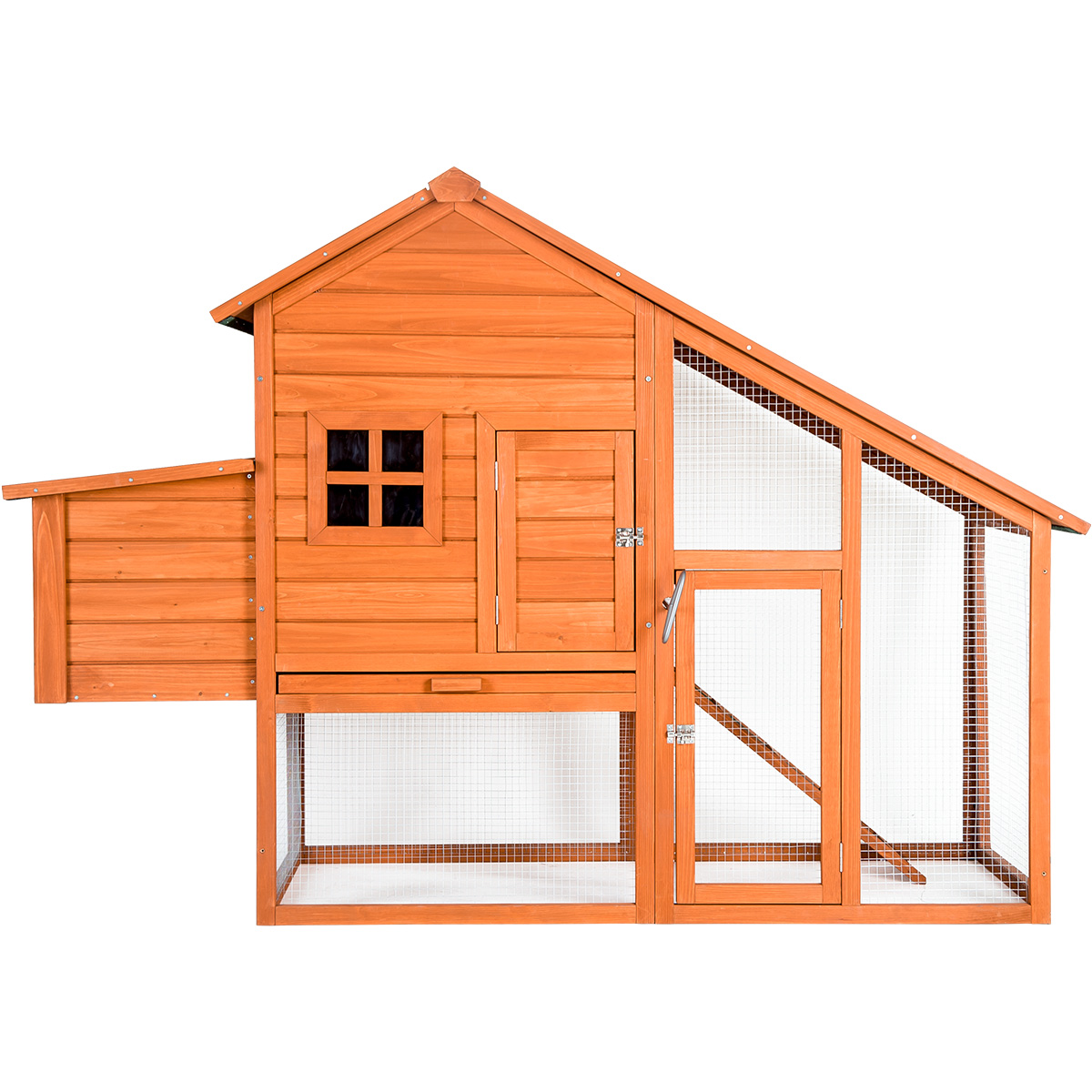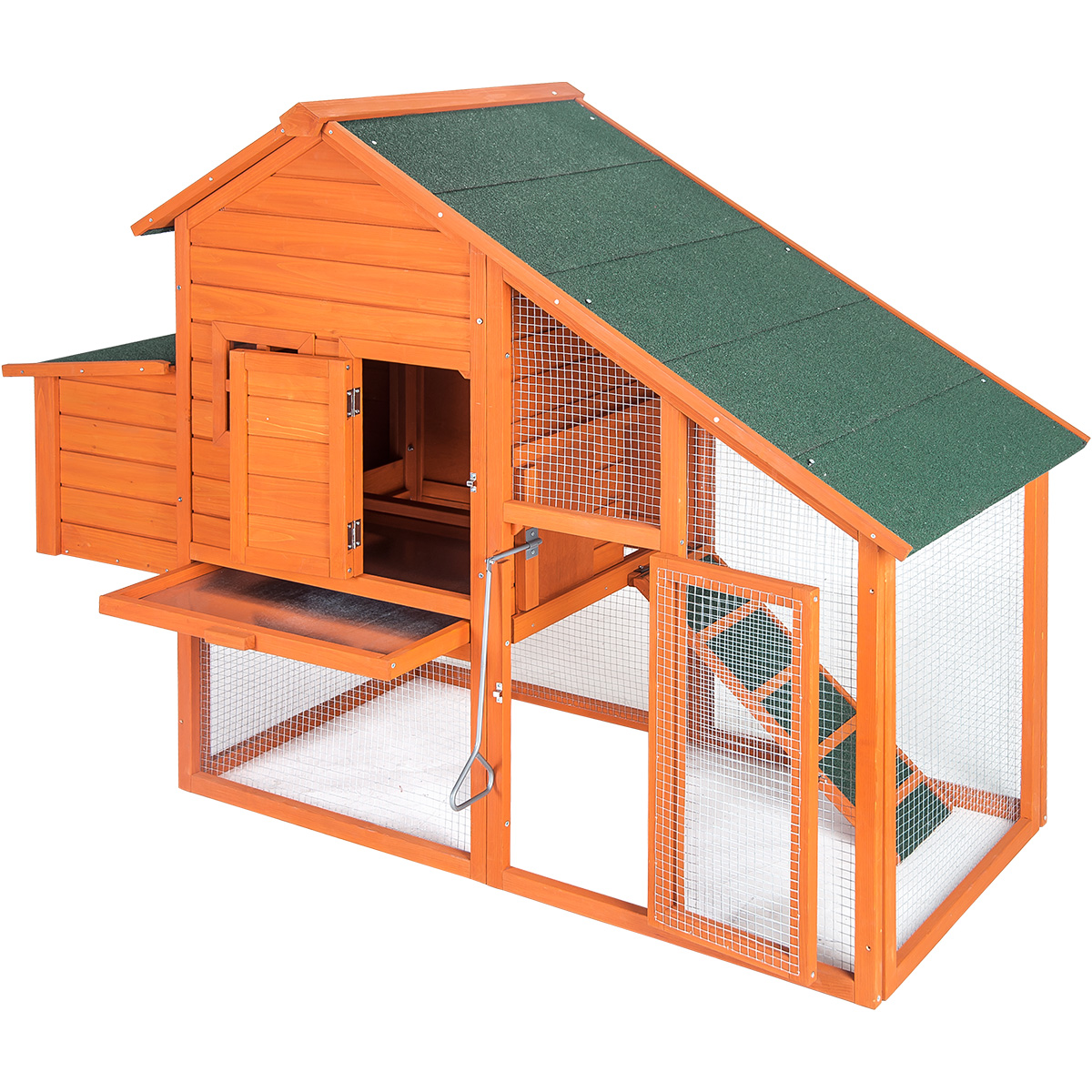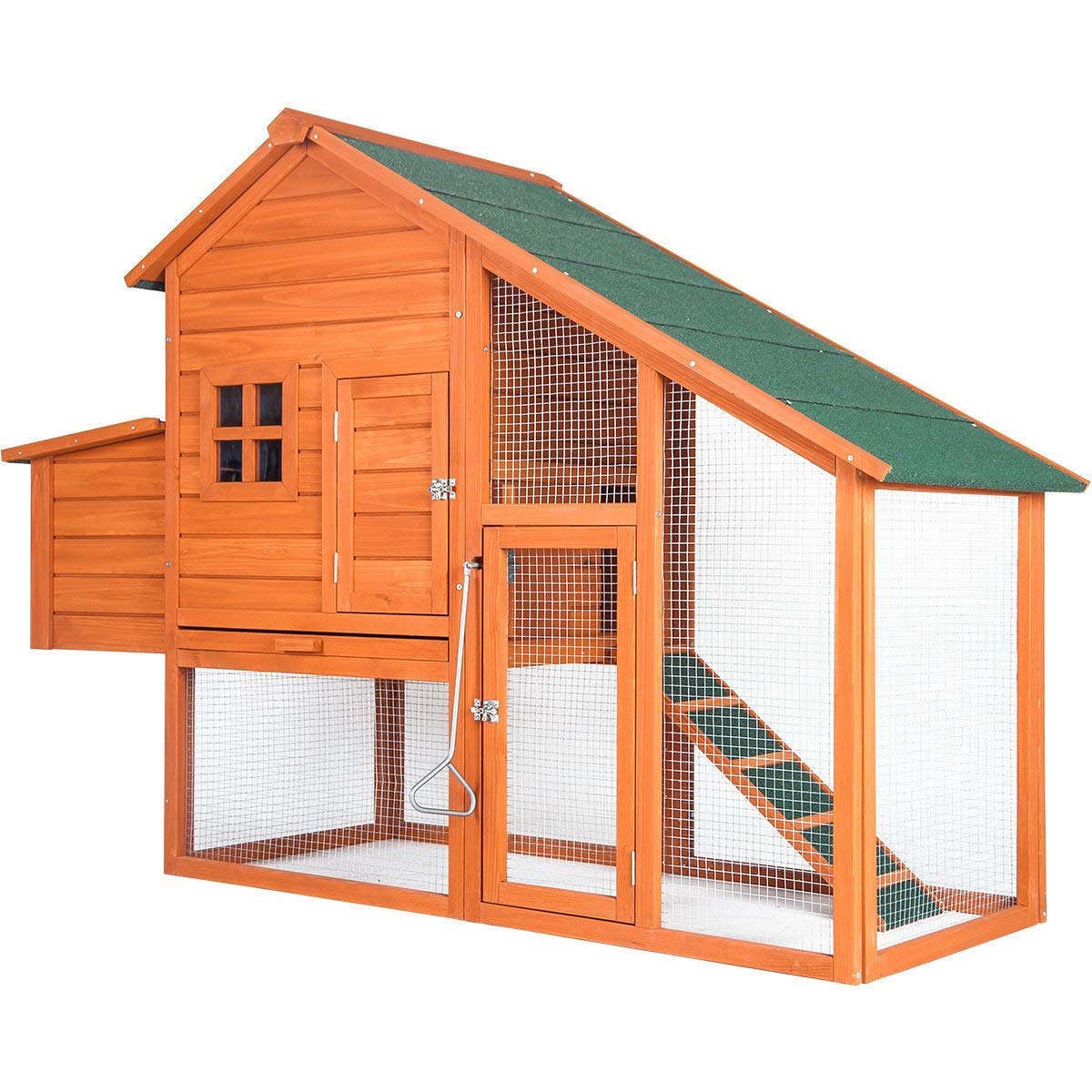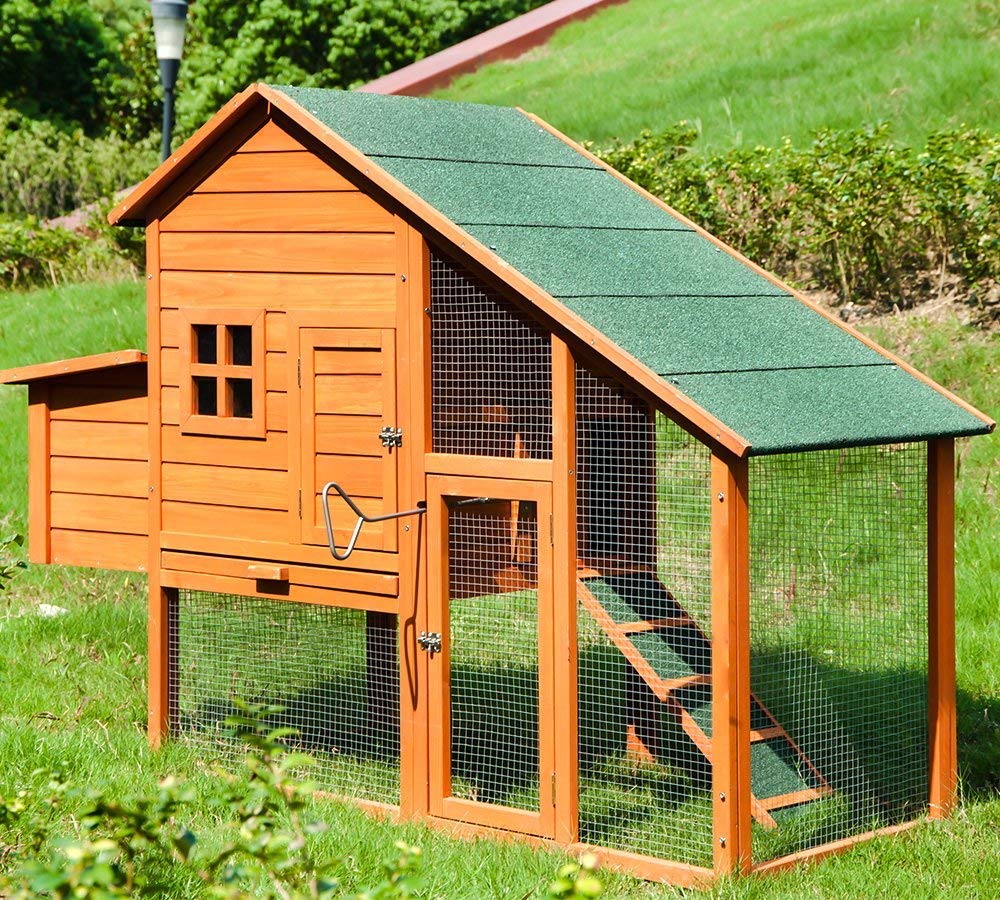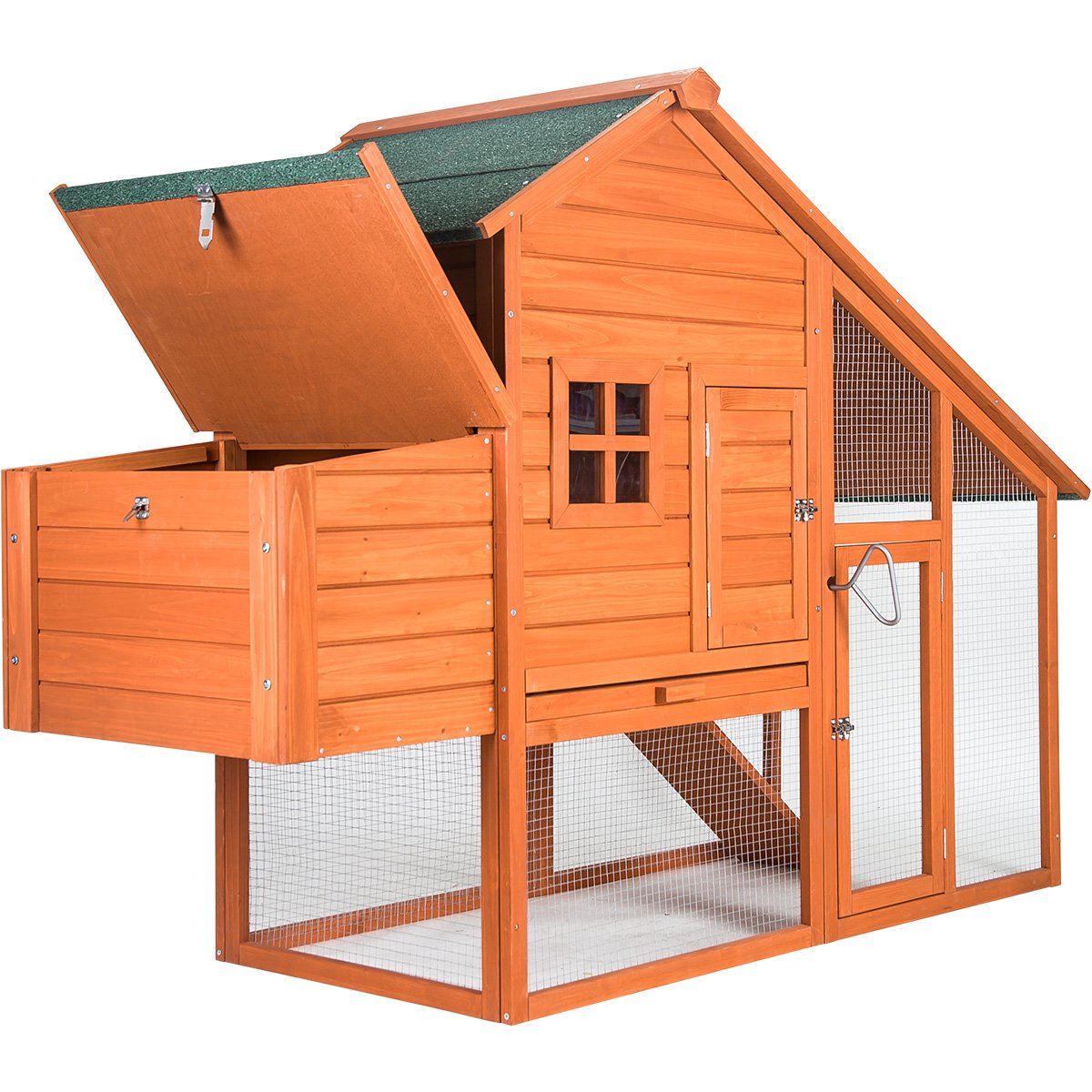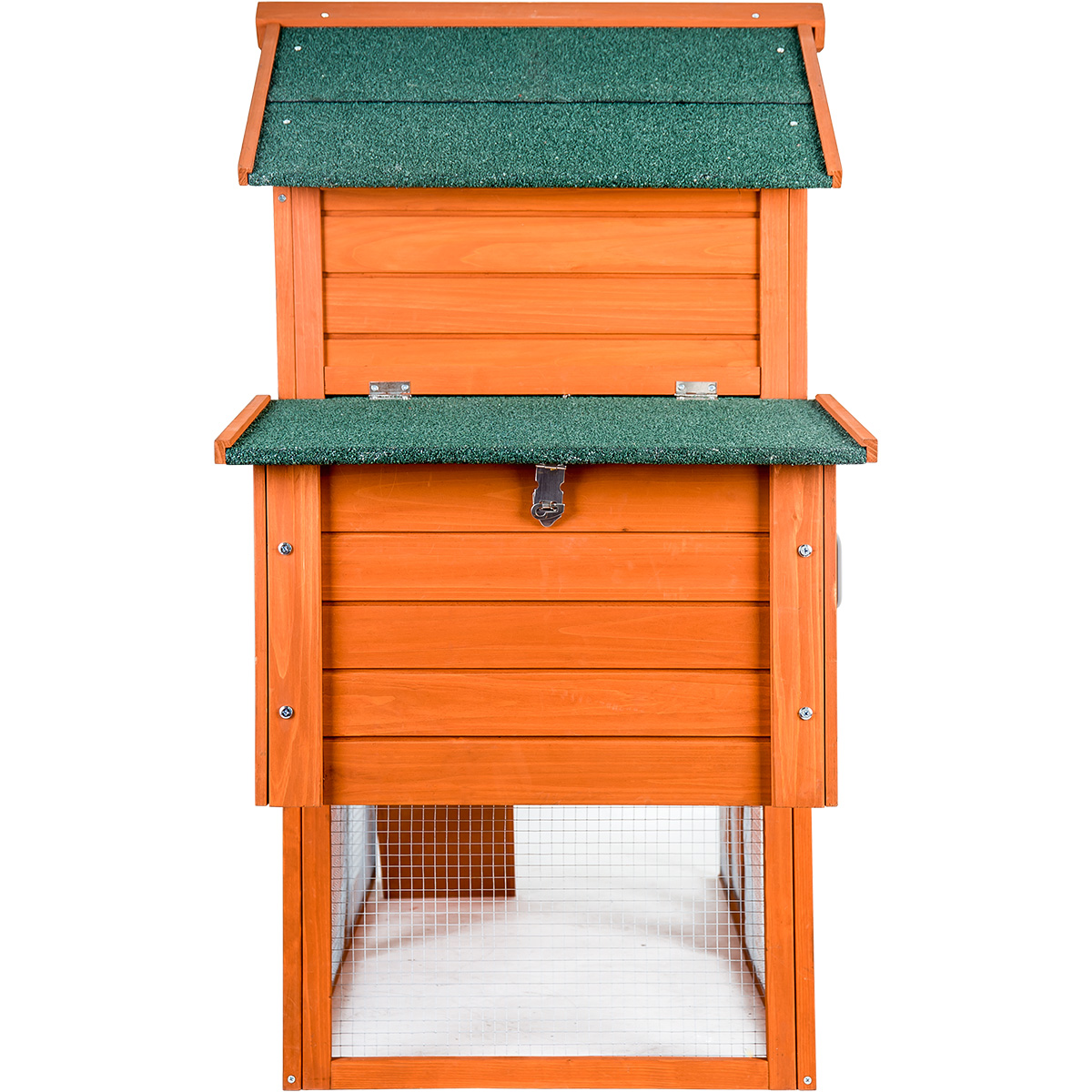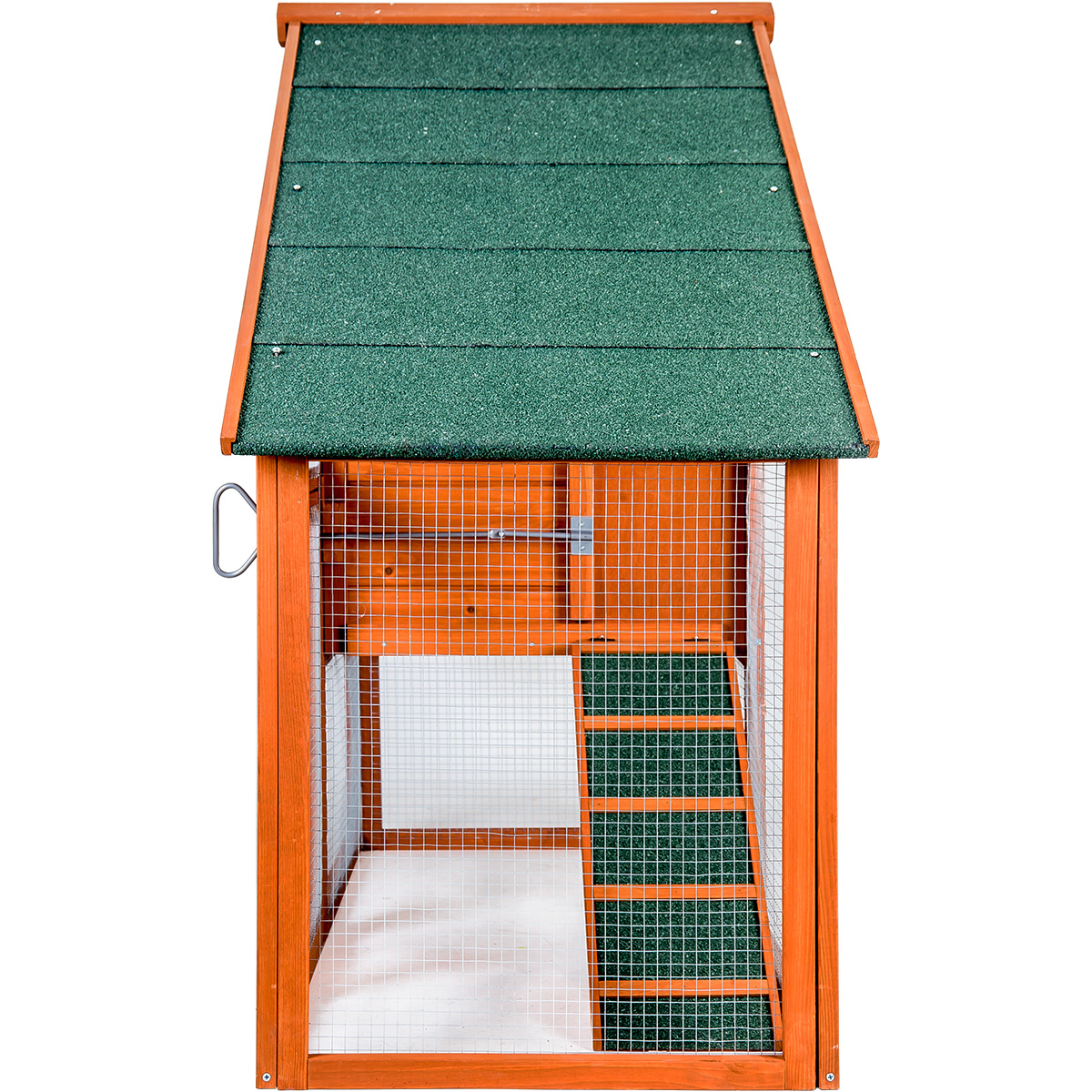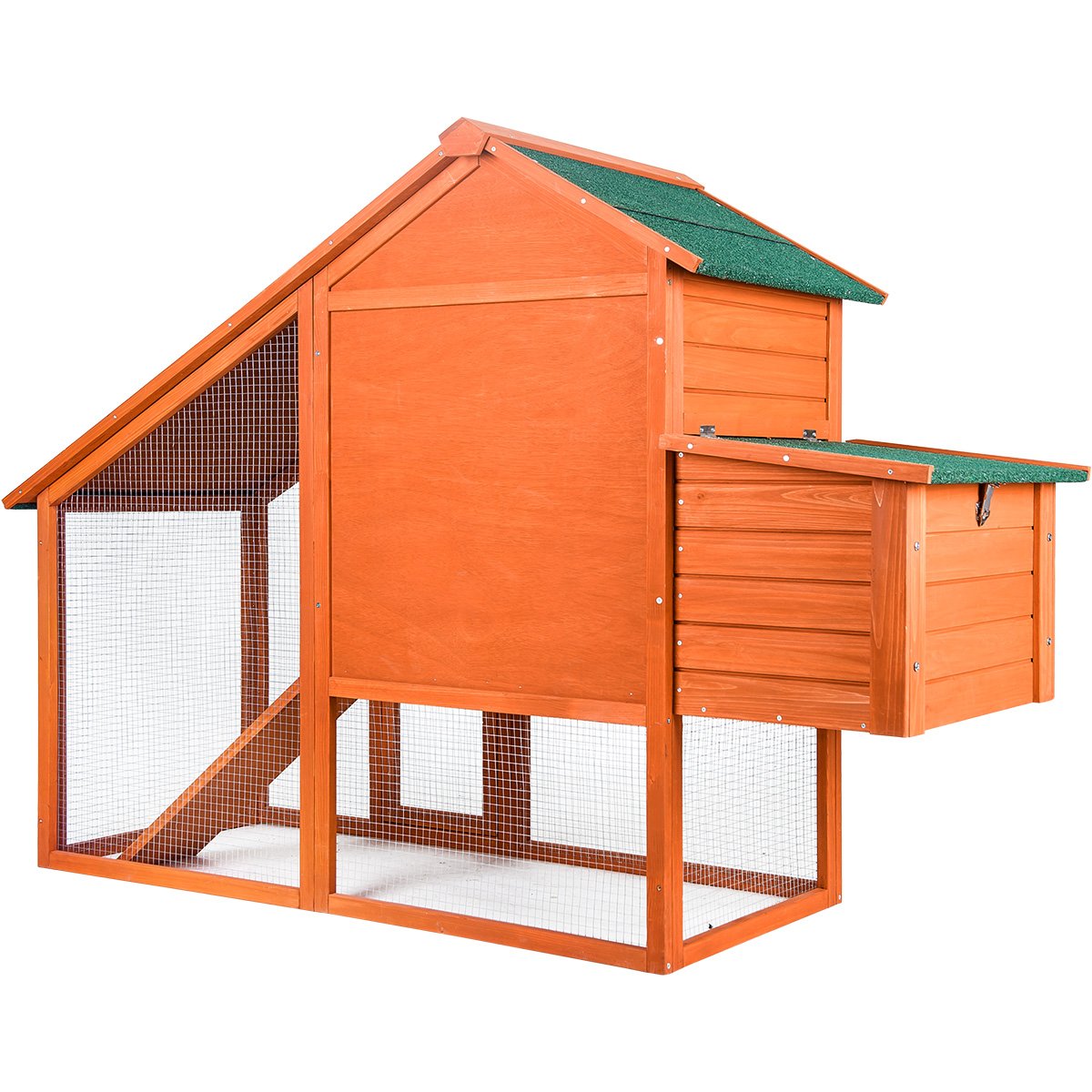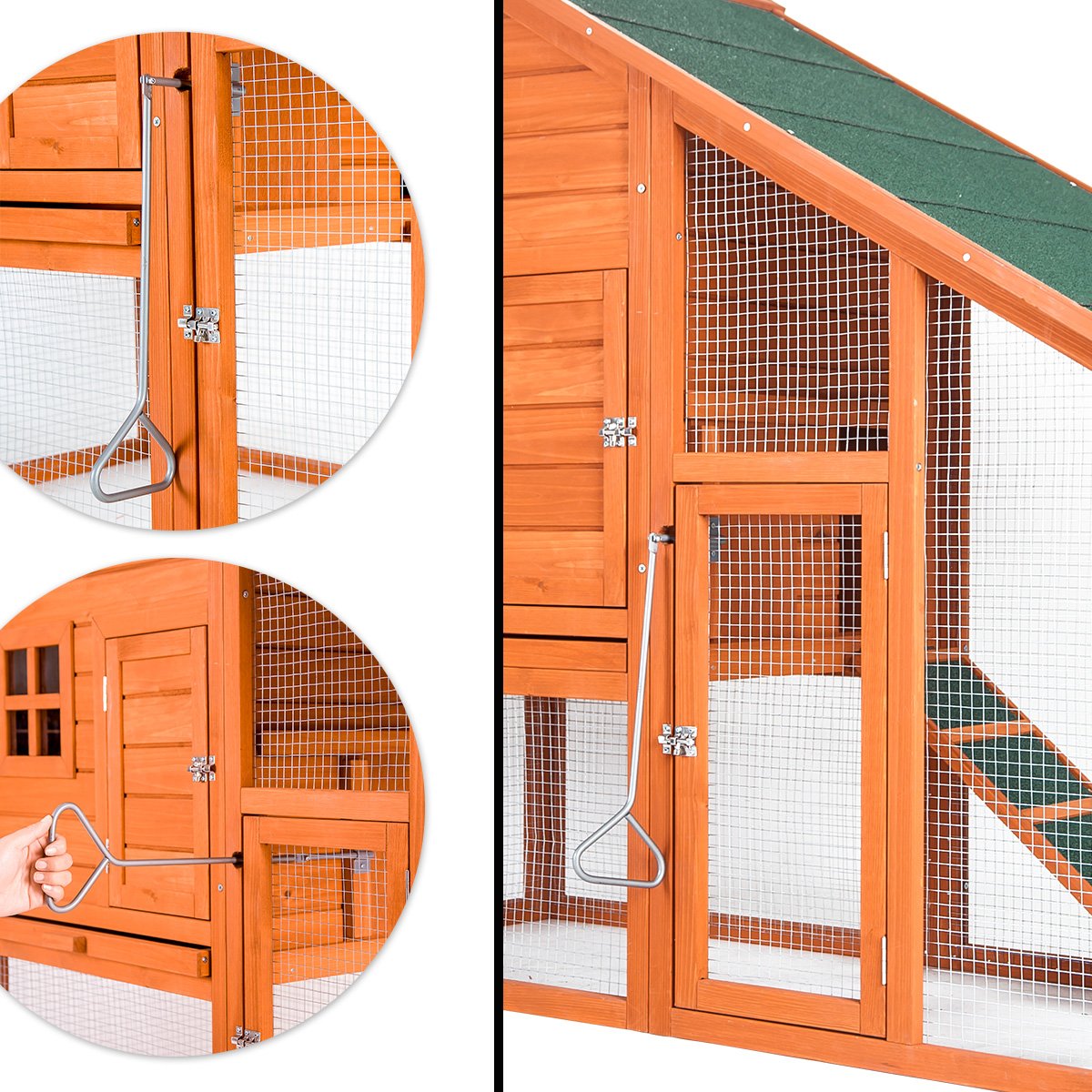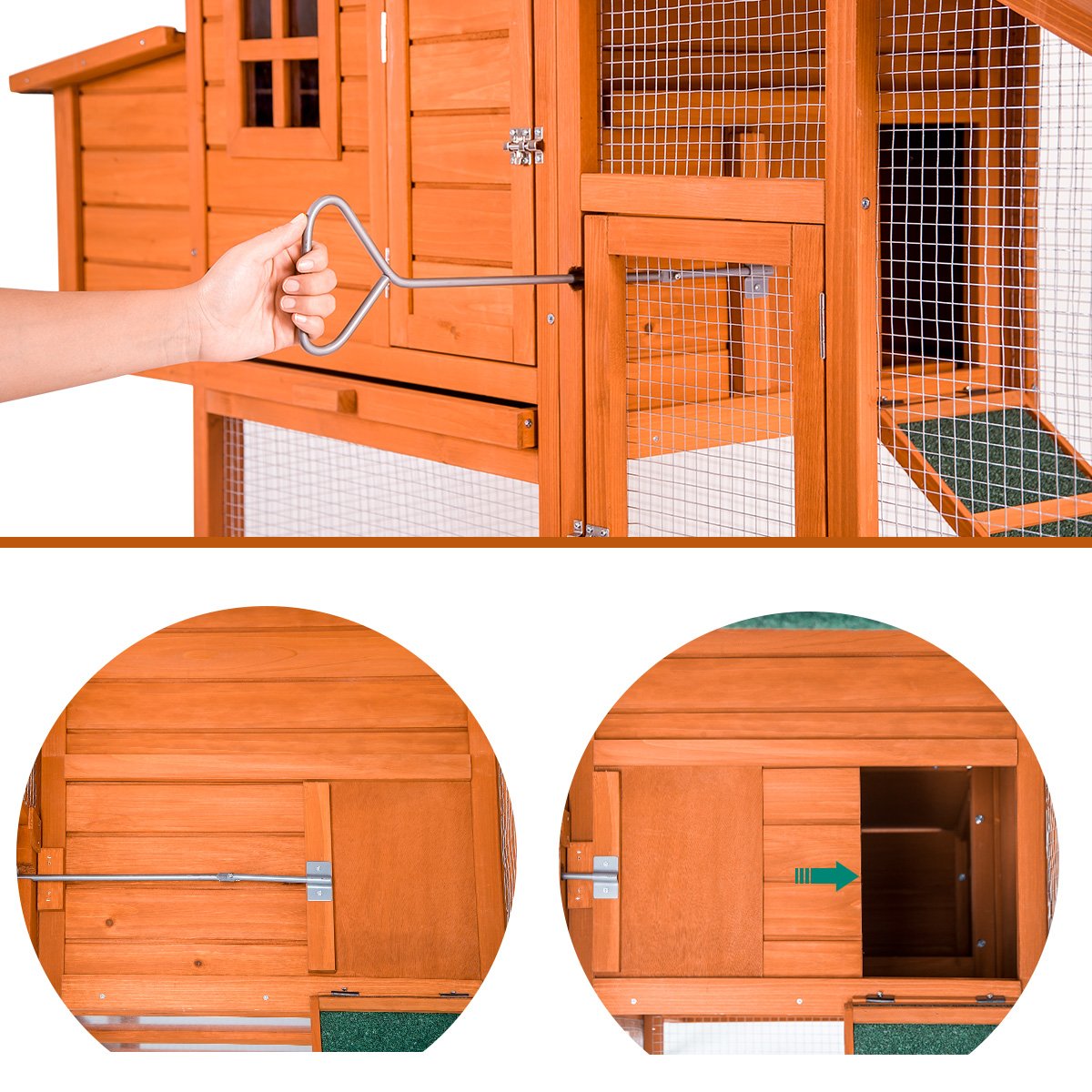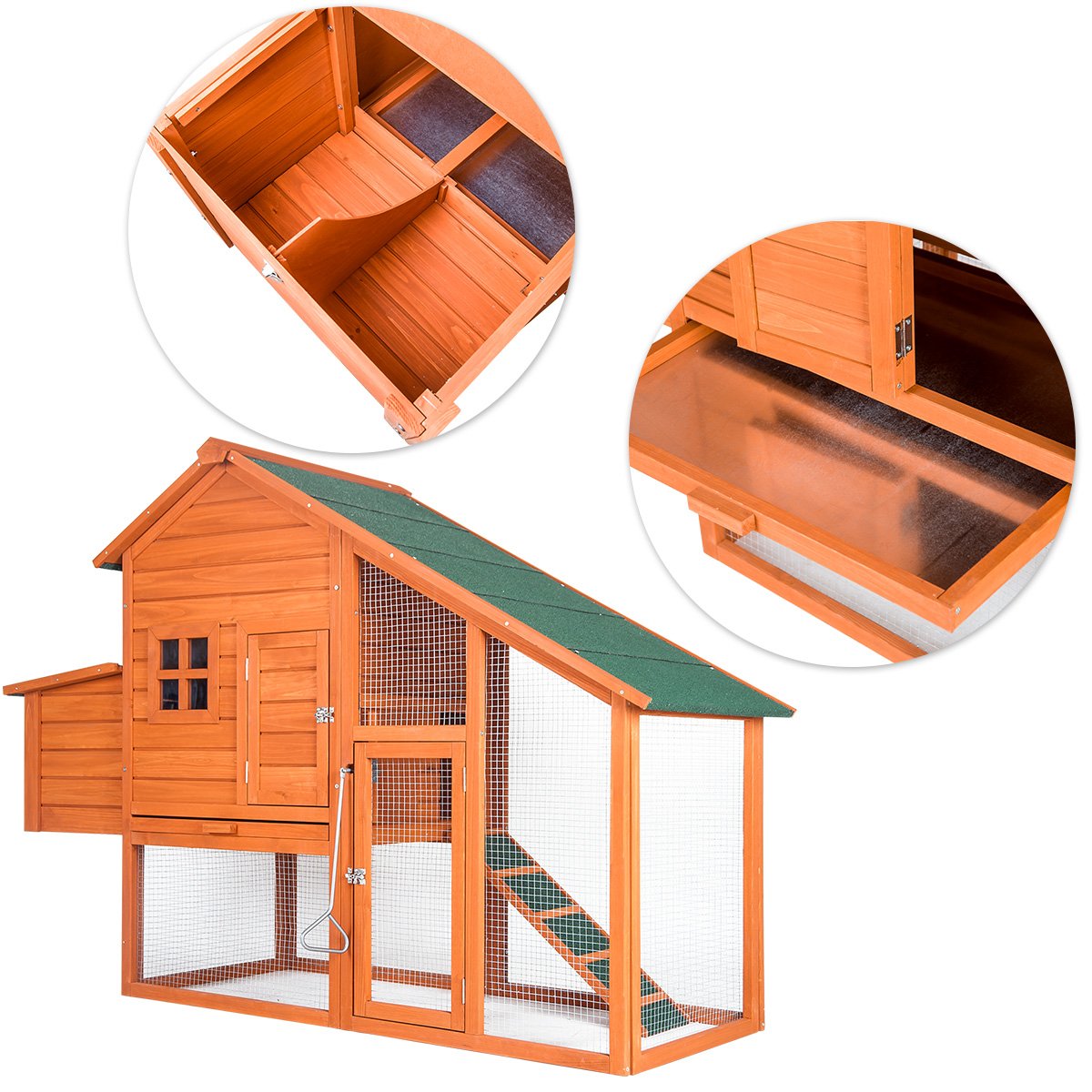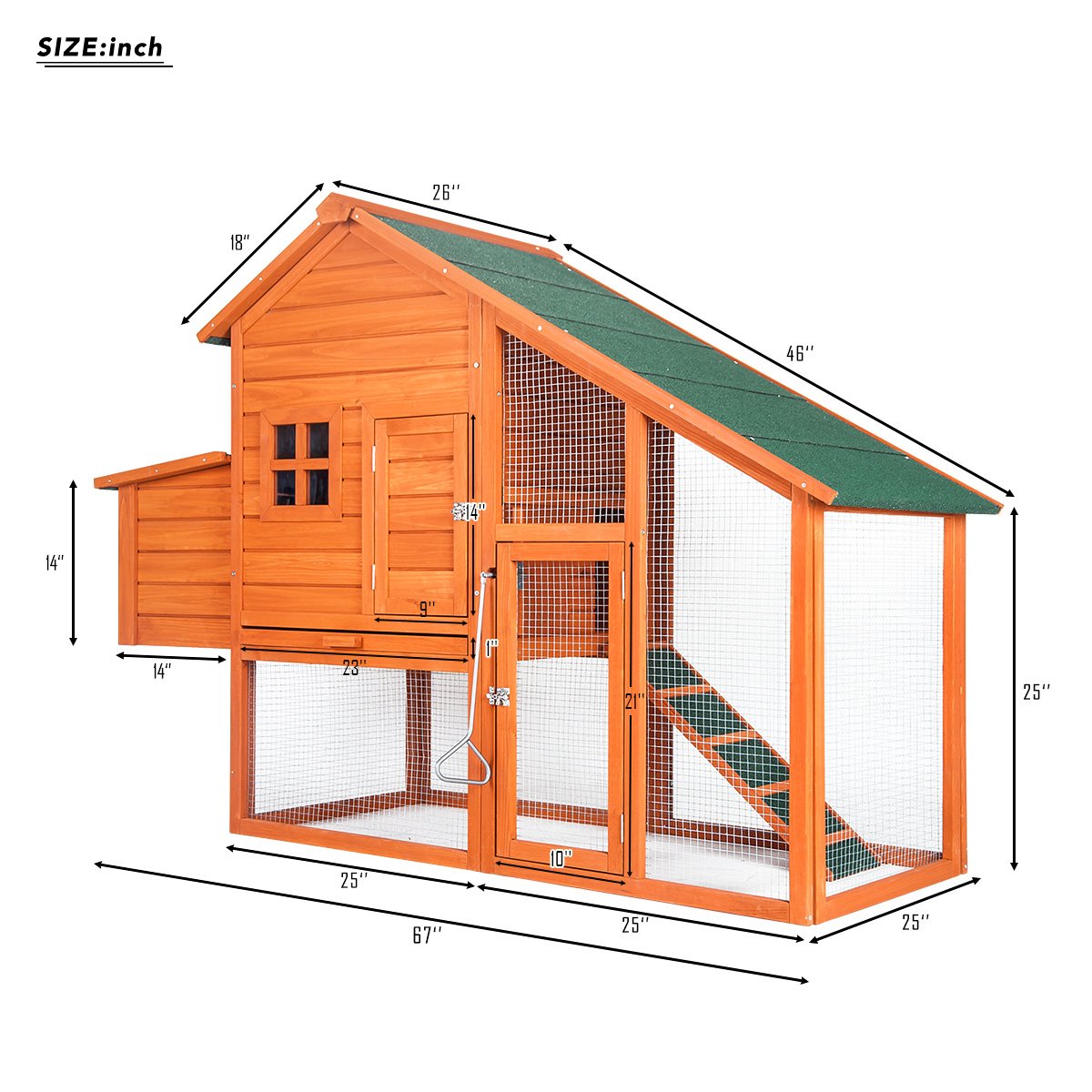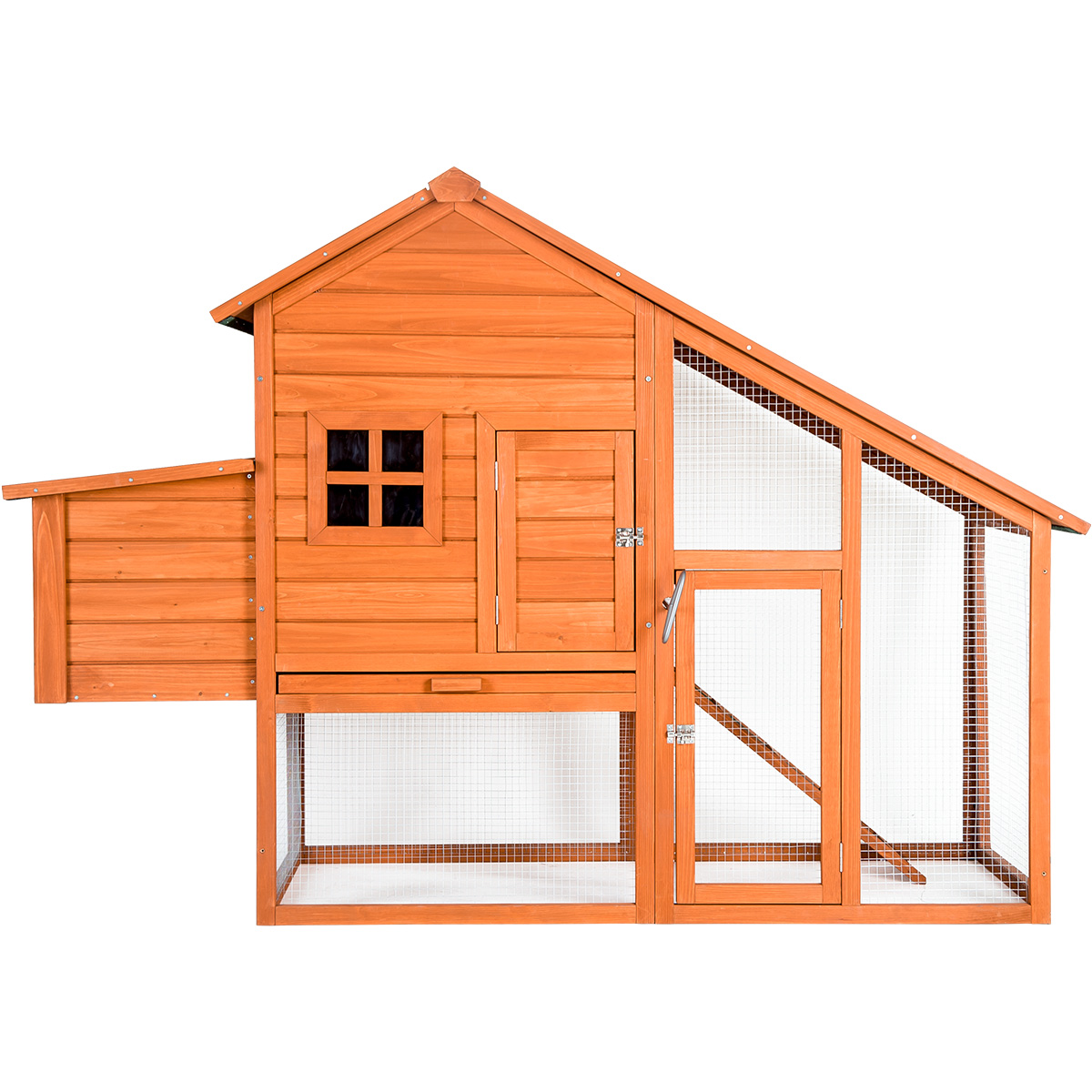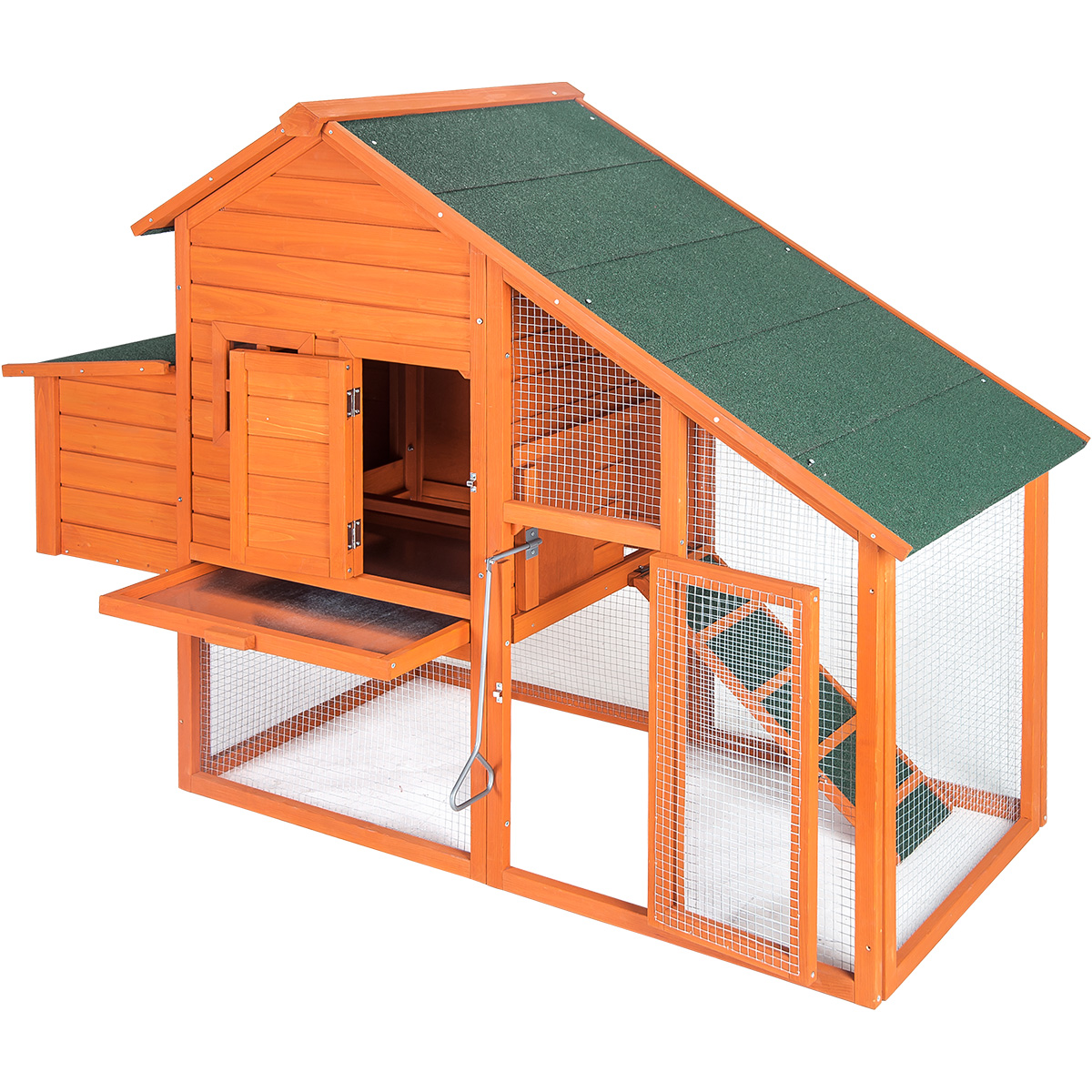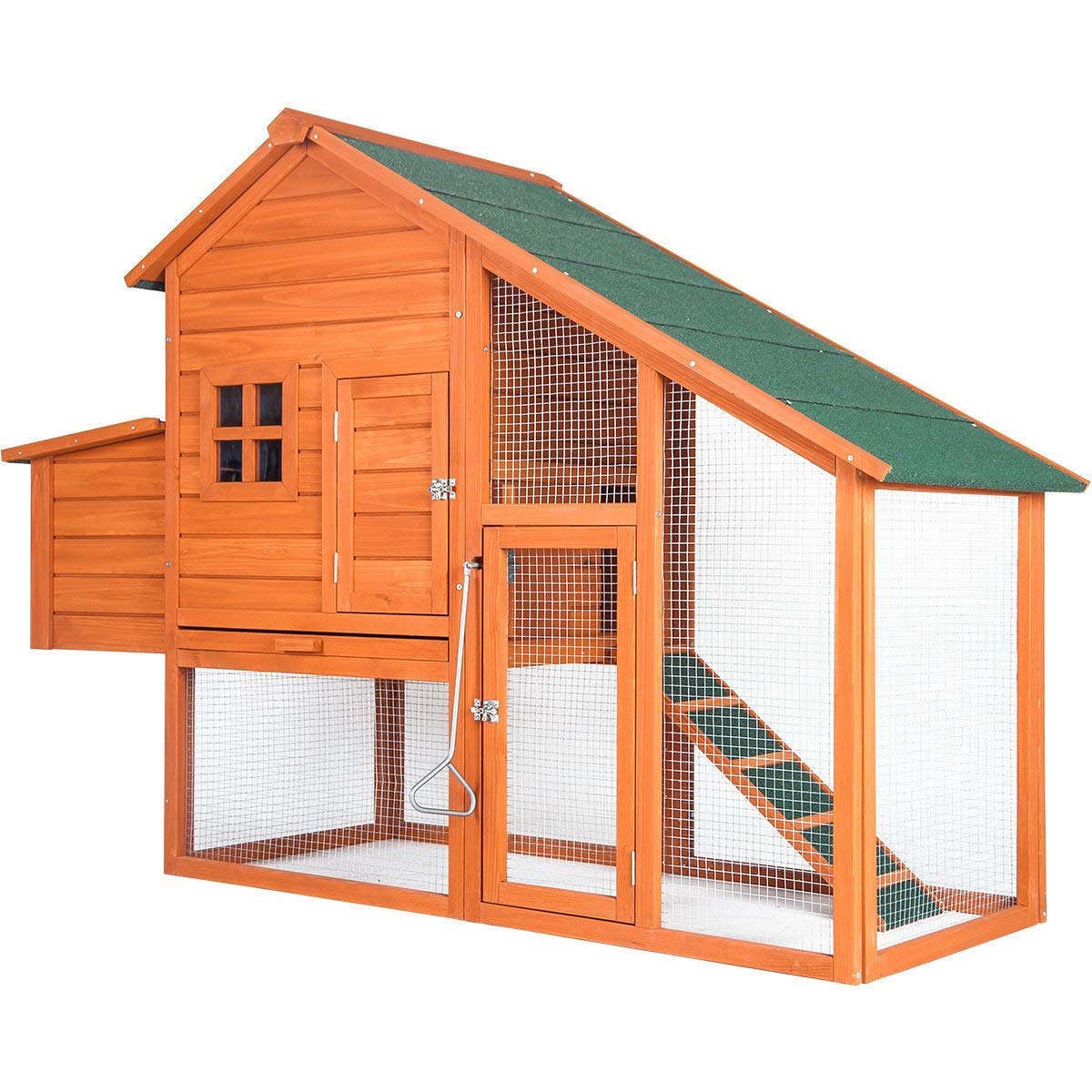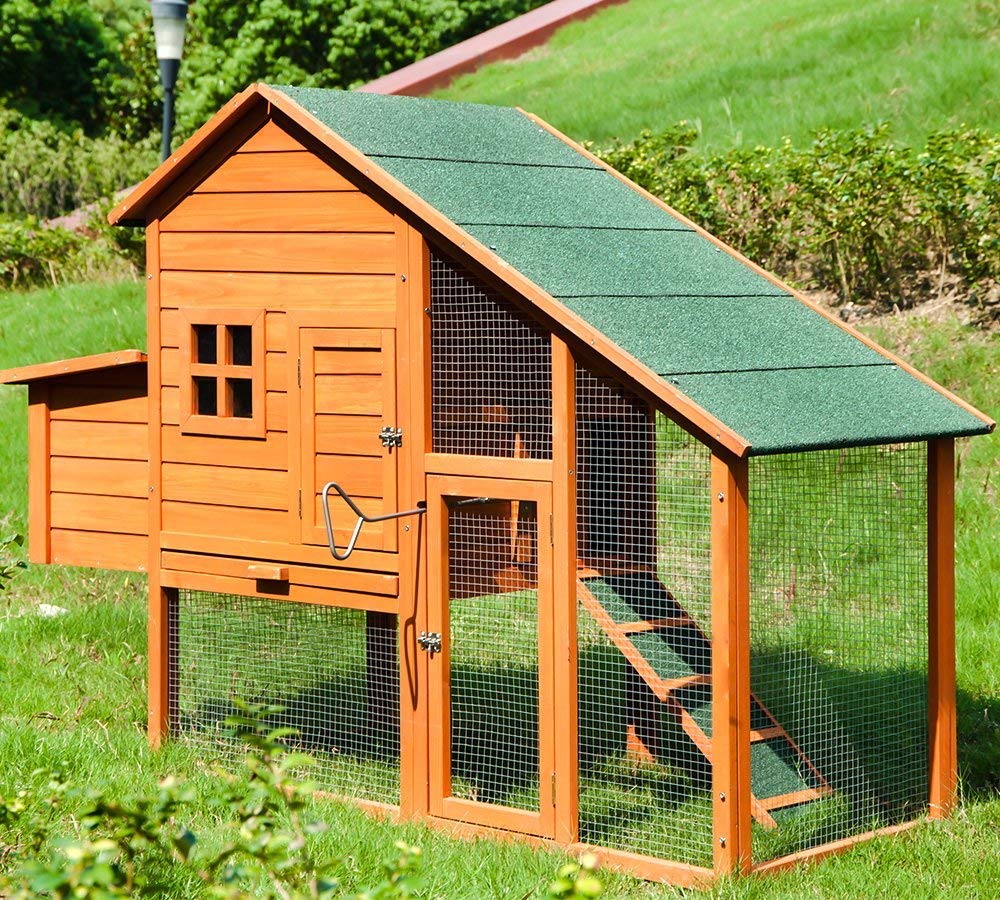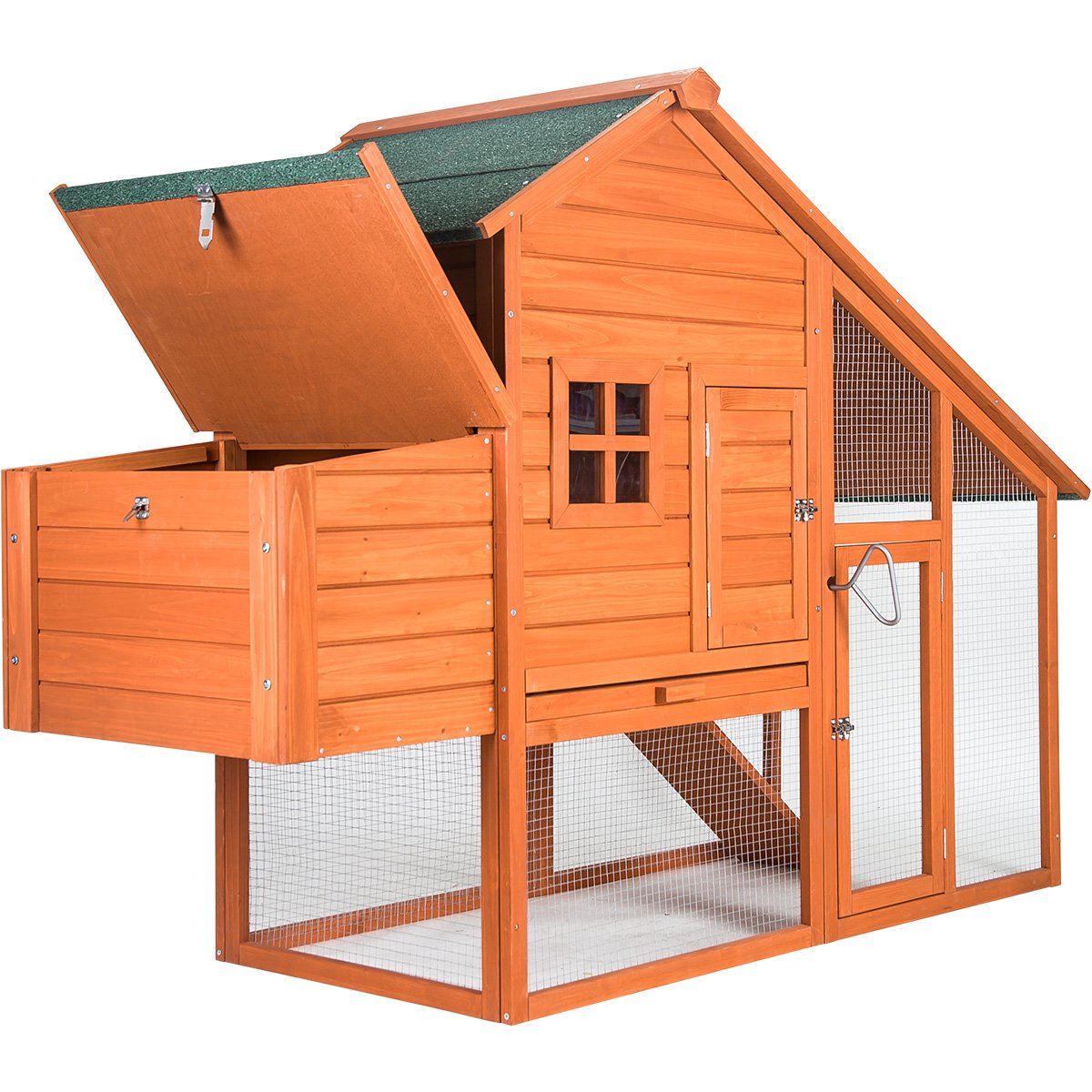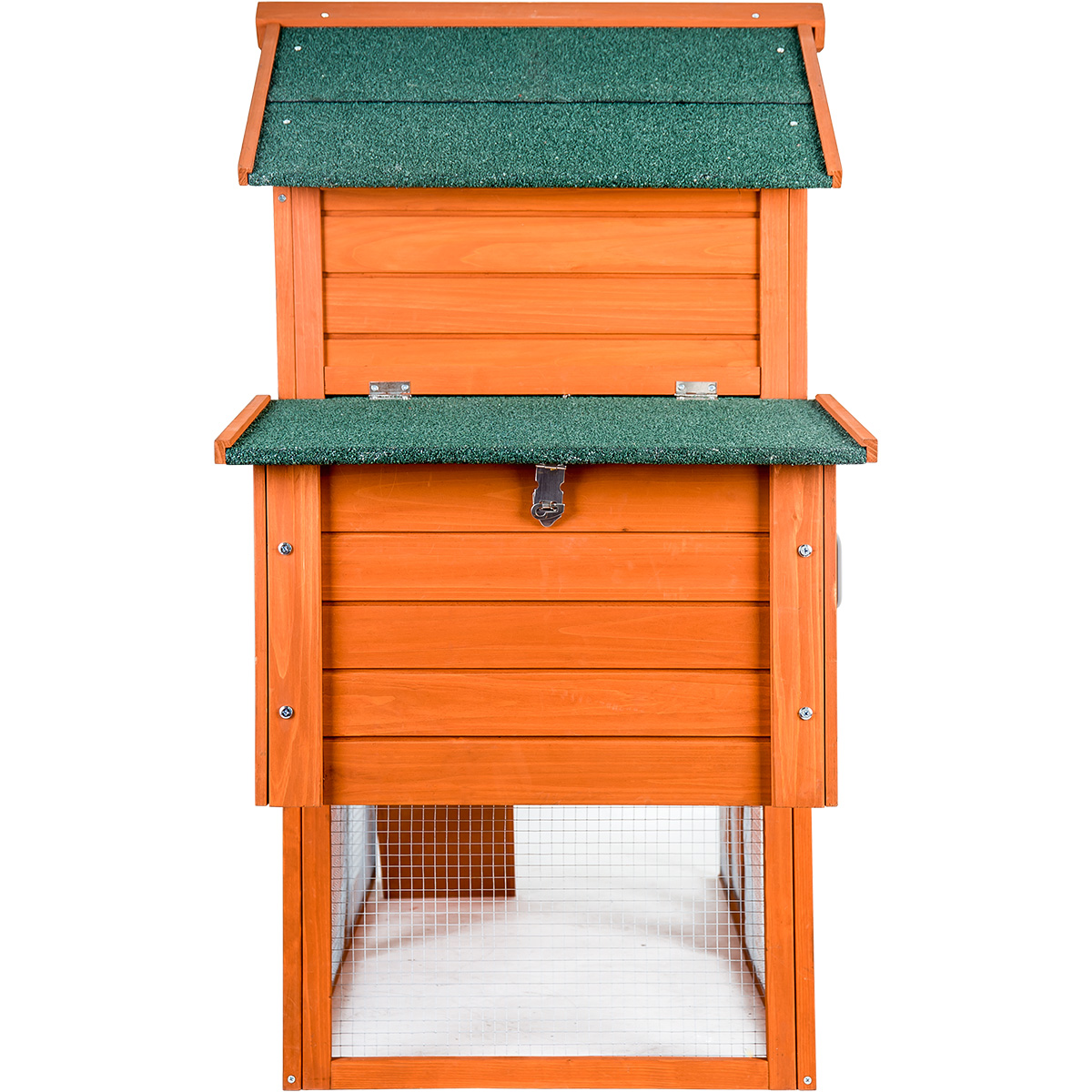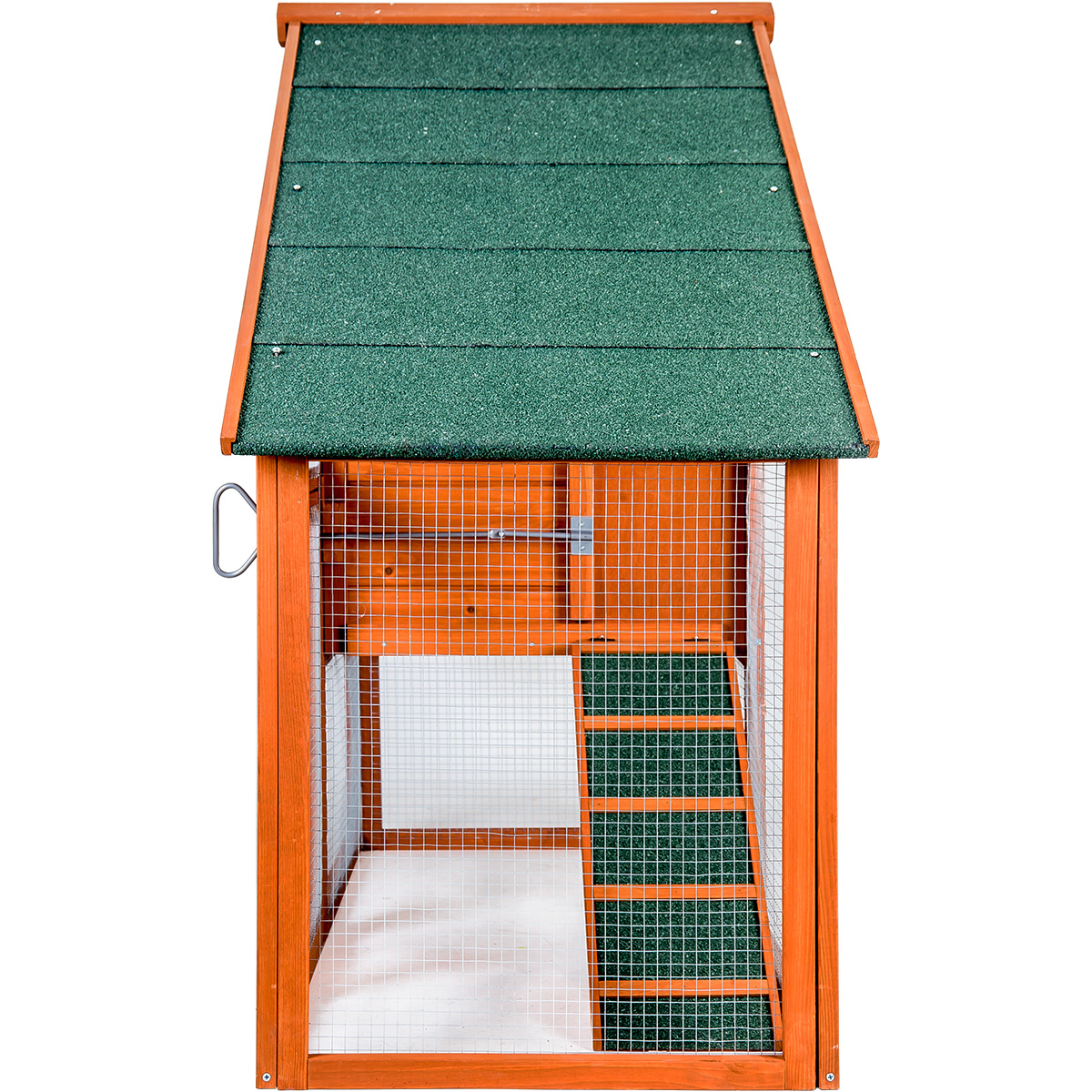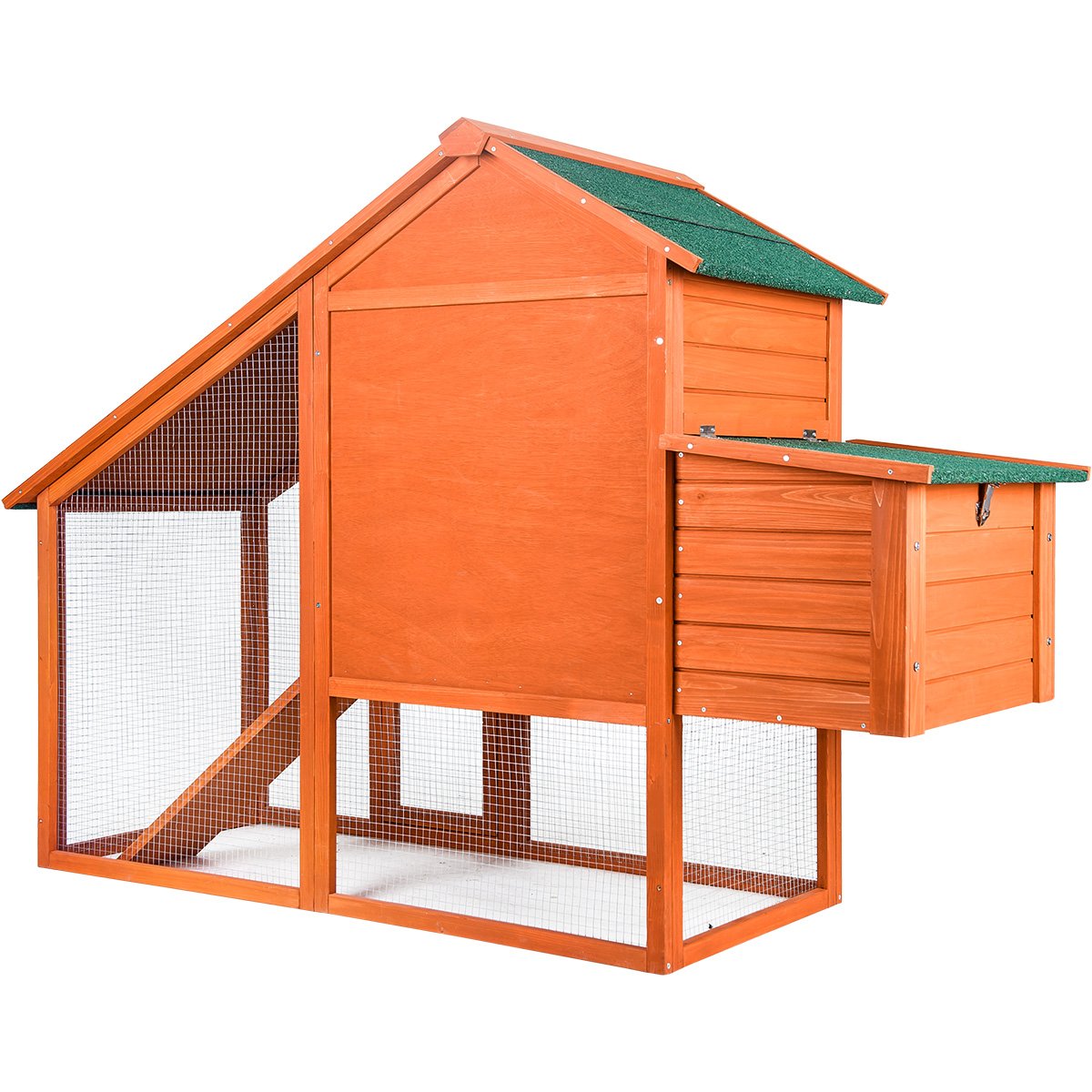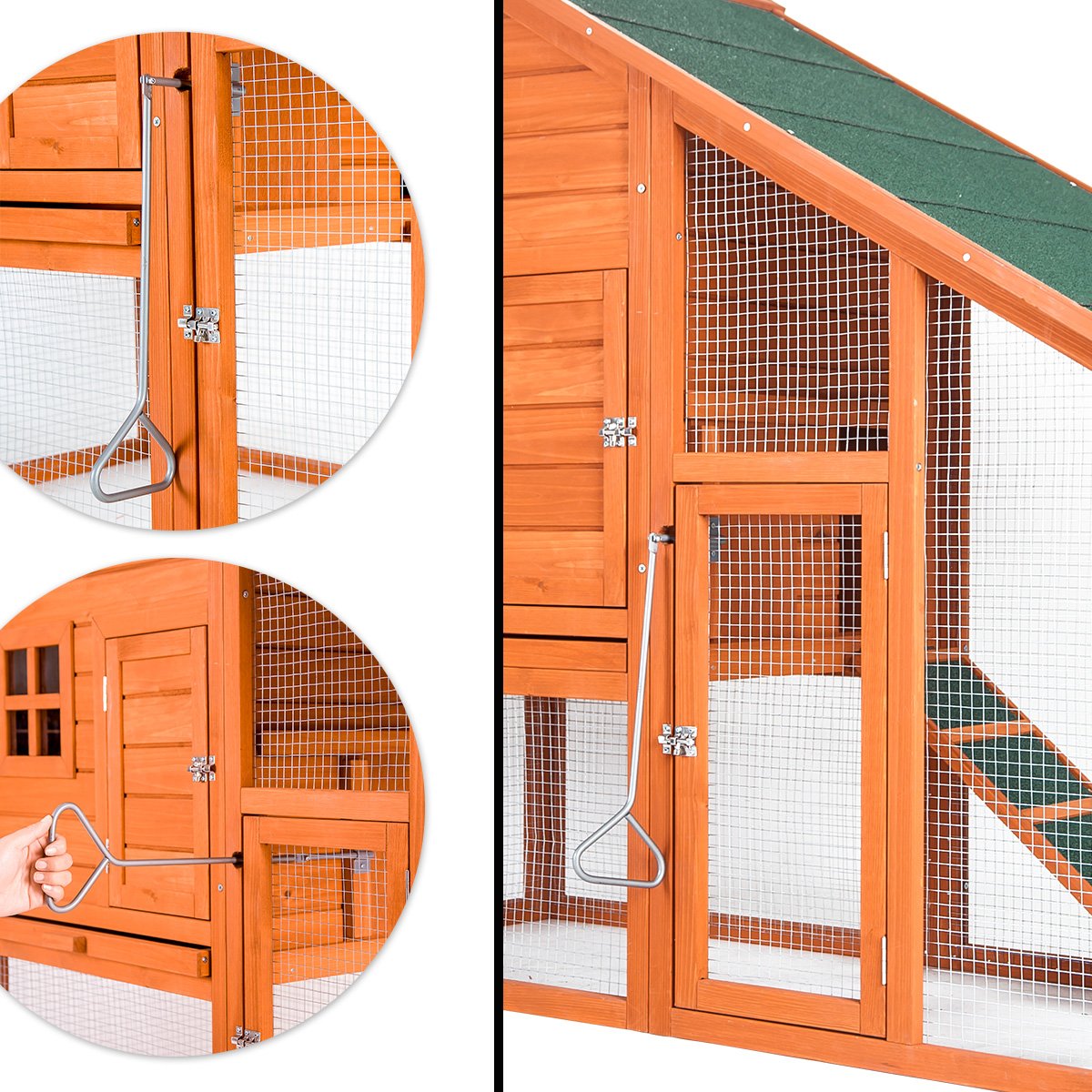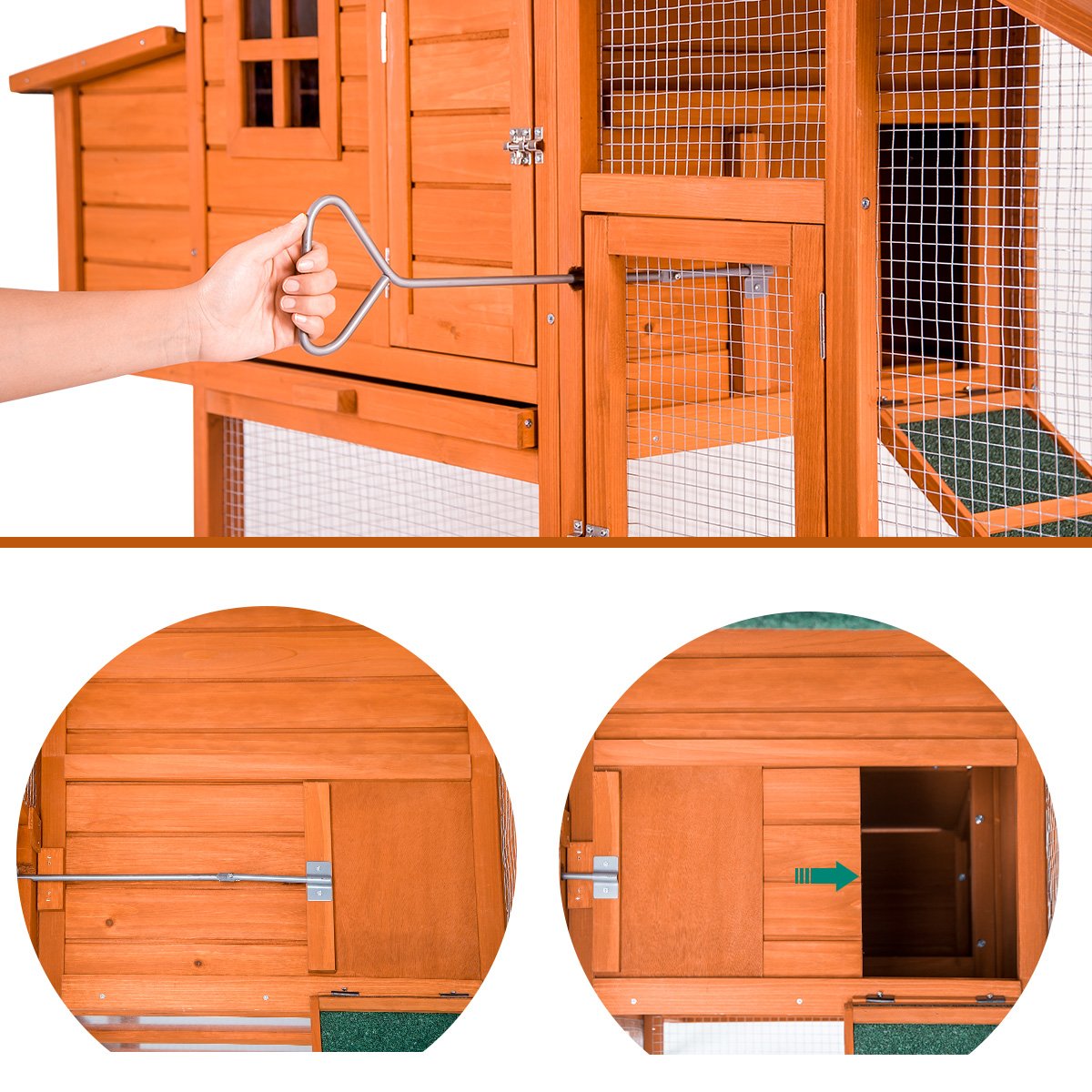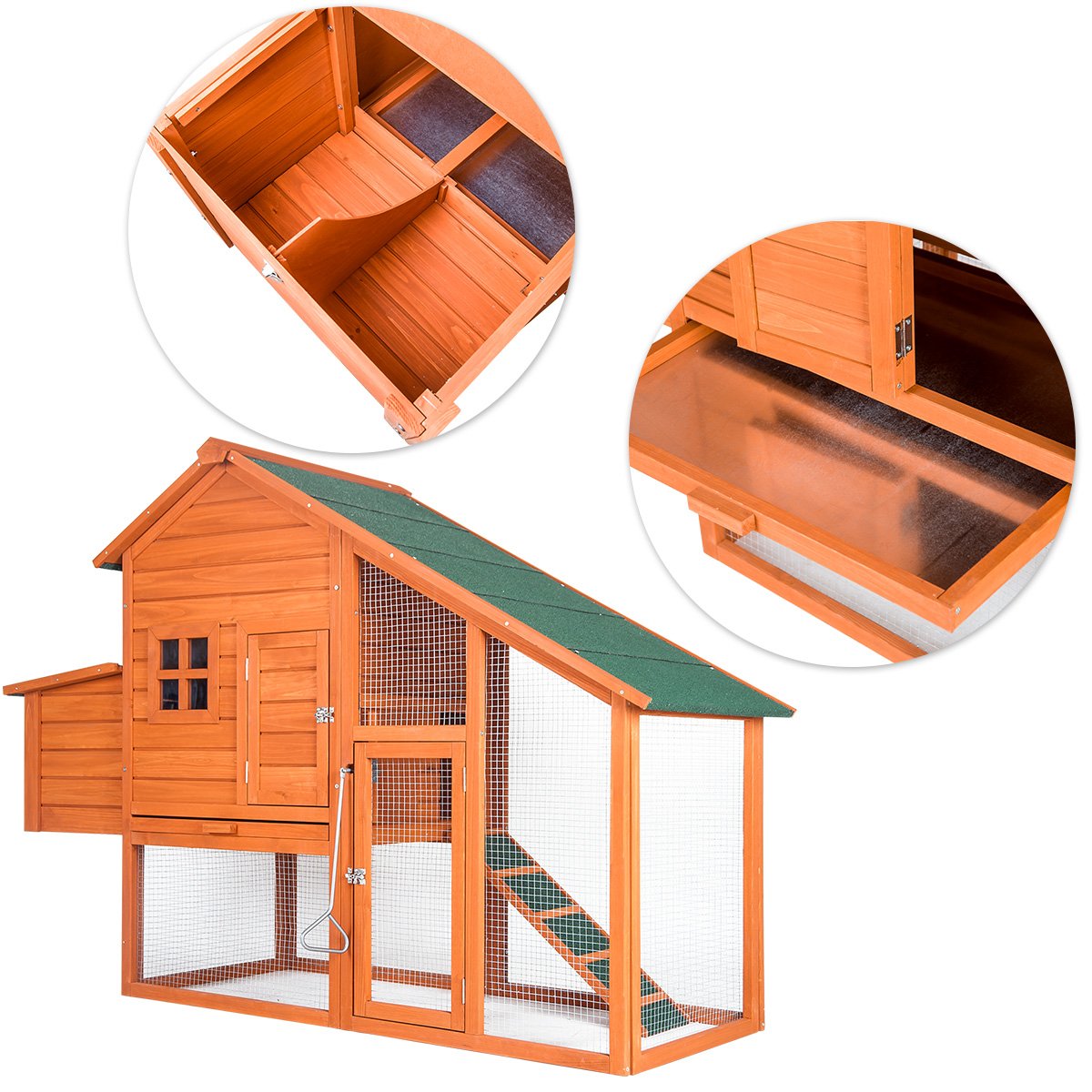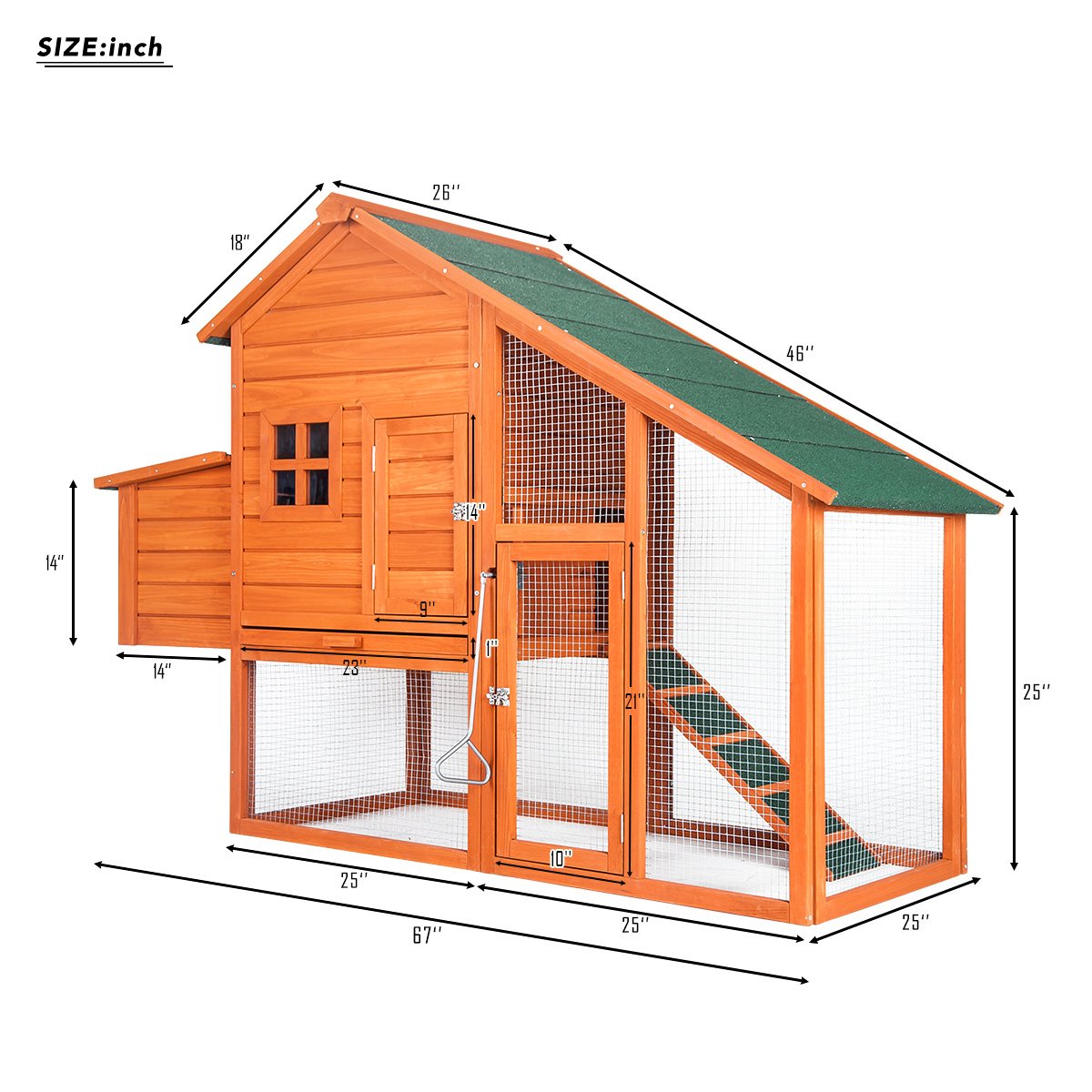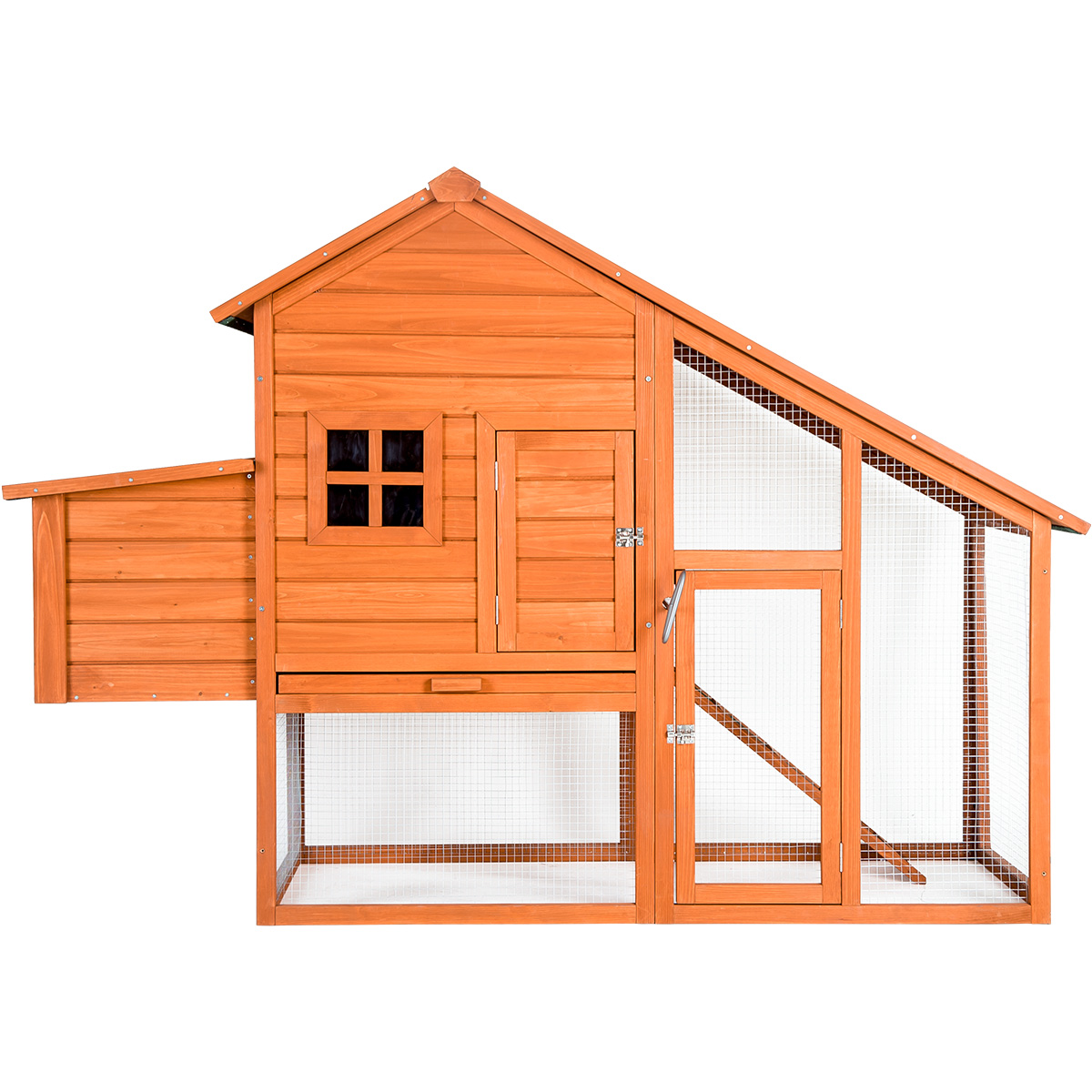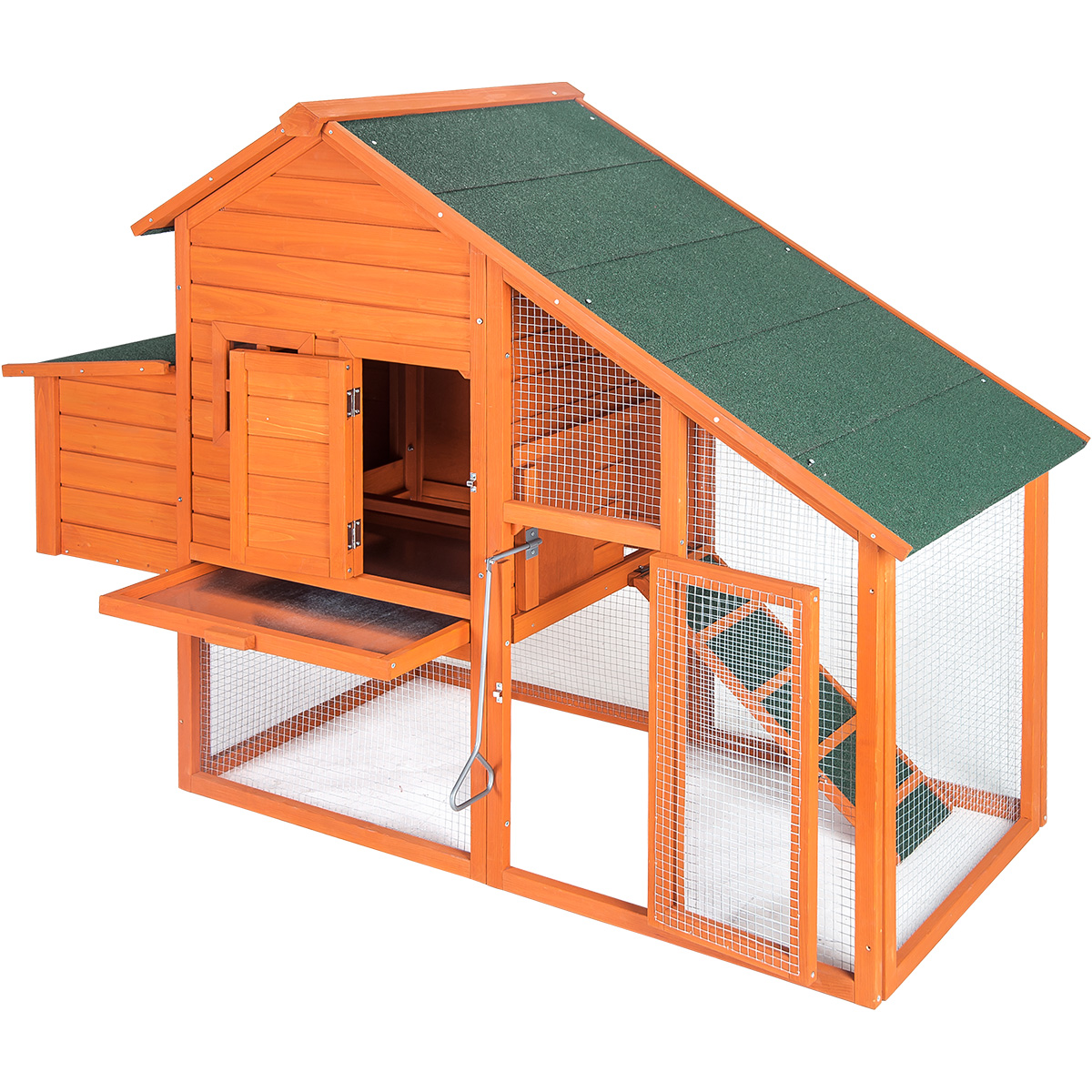 Features:
The green asphalt roof and natural wood color combination Blend well into the scenery in your garden. Spacious activity areas and a warm sheltered resting room are perfect for chickens.
The removable tray is easy to slide out for cleaning to ensure a neat regularly maintained environment.
Complimentary steel slide pole built to easily control the door between the ramp and resting room.
Firwood with safeguard waterproof paint makes the hutch resilient and durable for outdoor use.
Specifications:
Green asphalt roof and waterproof paint coated on the wood for long time use
Spacious resting area and running area for your pet to have a good rest and good play
Pull-out tray for easy cleaning
designed with a nesting box to create a quiet environment for raw eggs
Designed with a steel slide pole for easy opening and close the door
For 2-3chicken or 3-4 rabbits
Made in China
Dimensions:
Overall dimensions: 67 x 26 x 47 inch (L X W X H)(please note,the width including the dimension of the roof)
nesting box dimensions:21 x 14 x 14 inch (LX W X H)(without the nesting box roof)
main house door dimensions: 14 x 9 inches (LX W X H)
Wire door dimensions: 10 x 21 inch (LX W X H)
Ramp dimensions: 24 x 8 inch (LX W X H)