When it comes to enjoying leisure time, a space to feel relaxed and comfortable, while you're having a morning coffee, is ideal for everyone to use, like reading a book or catching a quick nap is necessary. with this patchwork accent chair, it is easy to decorate your living room or bedroom to be more beautiful and stylish. four solid wood legs and a solid wood frame allow this chair to withstand a maximum weight of 280 lbs, designed for people of any figure to sit comfortably while feeling safe and secure, making the chair more stable but lightweight.
Features
Splicing cloth: This accent side table is covered with splicing cloth. The colorful design makes the chair a unique look. This chair is the perfect decoration to make your house more attractive.
Durable and Solid: Solid wood frame and four solid wood legs make the chair very stable. This bedroom chair can hold up to 250 pounds and any adult can rest on it. Linen is also very durable and does not stain easily
Superior Material: The living room chair is filled with a high-strength sponge and covered with line fabric, which can provide you maximum comfort. Thick cushions can support your body well.
Multifunctional Scene Use: You can put this chair in the living room, bedroom, or study room. The excellent size makes this chair fit anywhere in your home. You can sit on it and relax or you can use it as decoration in the house.
Easy to Assemble: There is great product instruction. The bedroom chair is very easy to assemble. You just need to attach the back and four legs. Any problem please contact us.
Dimensions & Weight
Assembled Length (in.): 22.50
Assembled Width (in.): 8.00
Assembled Height (in.): 32.00
Weight (lbs): 34.00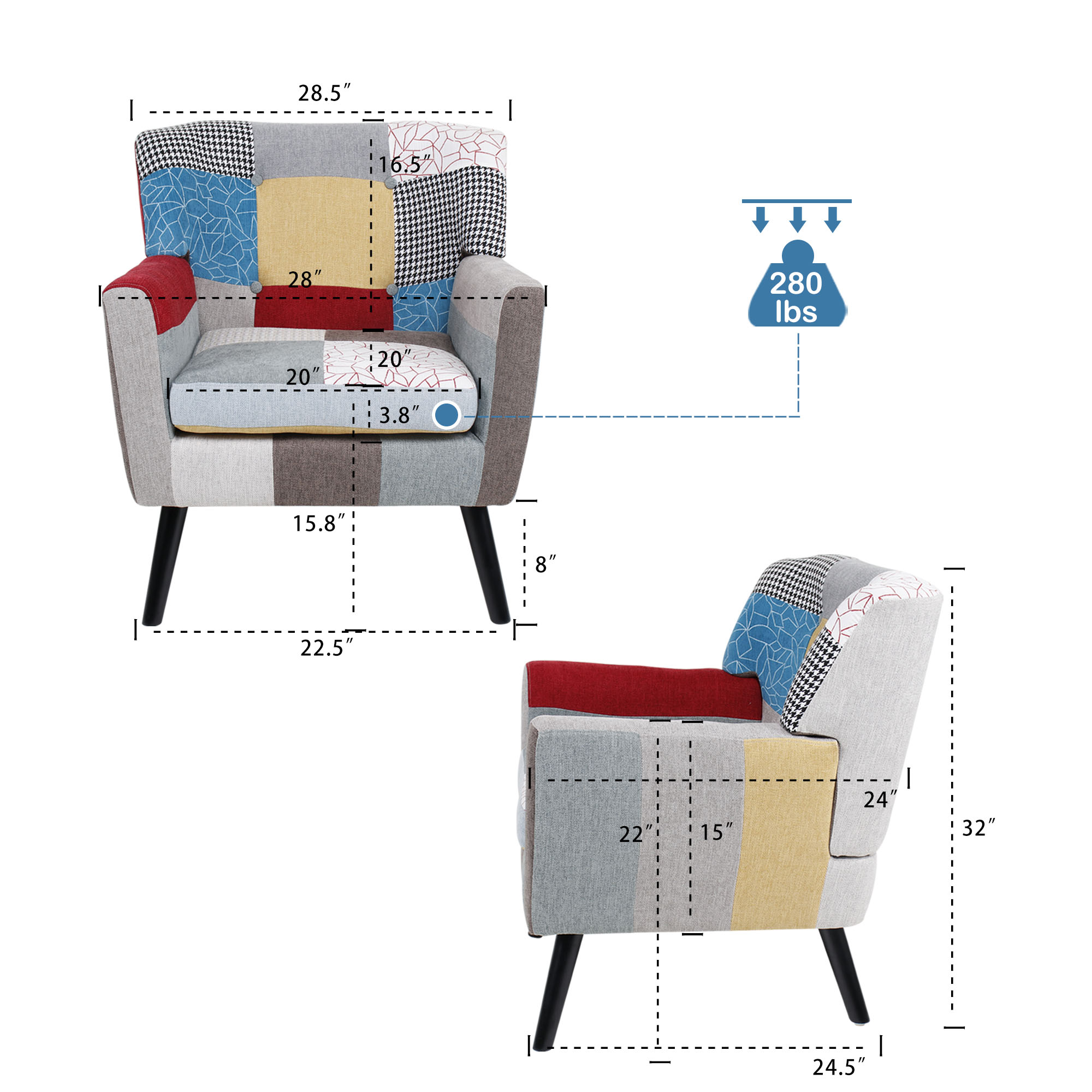 Details
Main Color: Colorful
Main Material: Textile
Manufacturer Warranty: three months