This is an indoor 7 in 1 children's beech solid wood indoor climbing frame toy. Climbing frame is the most basic toy for babies. It is
suitable for 18 months to 10 years old. Used for exercise. The movement of muscle groups, from birth to preschool education, the
baby has always been very keen on gymnastics. So prepare this little playground for the kids.
Bearing :220 kg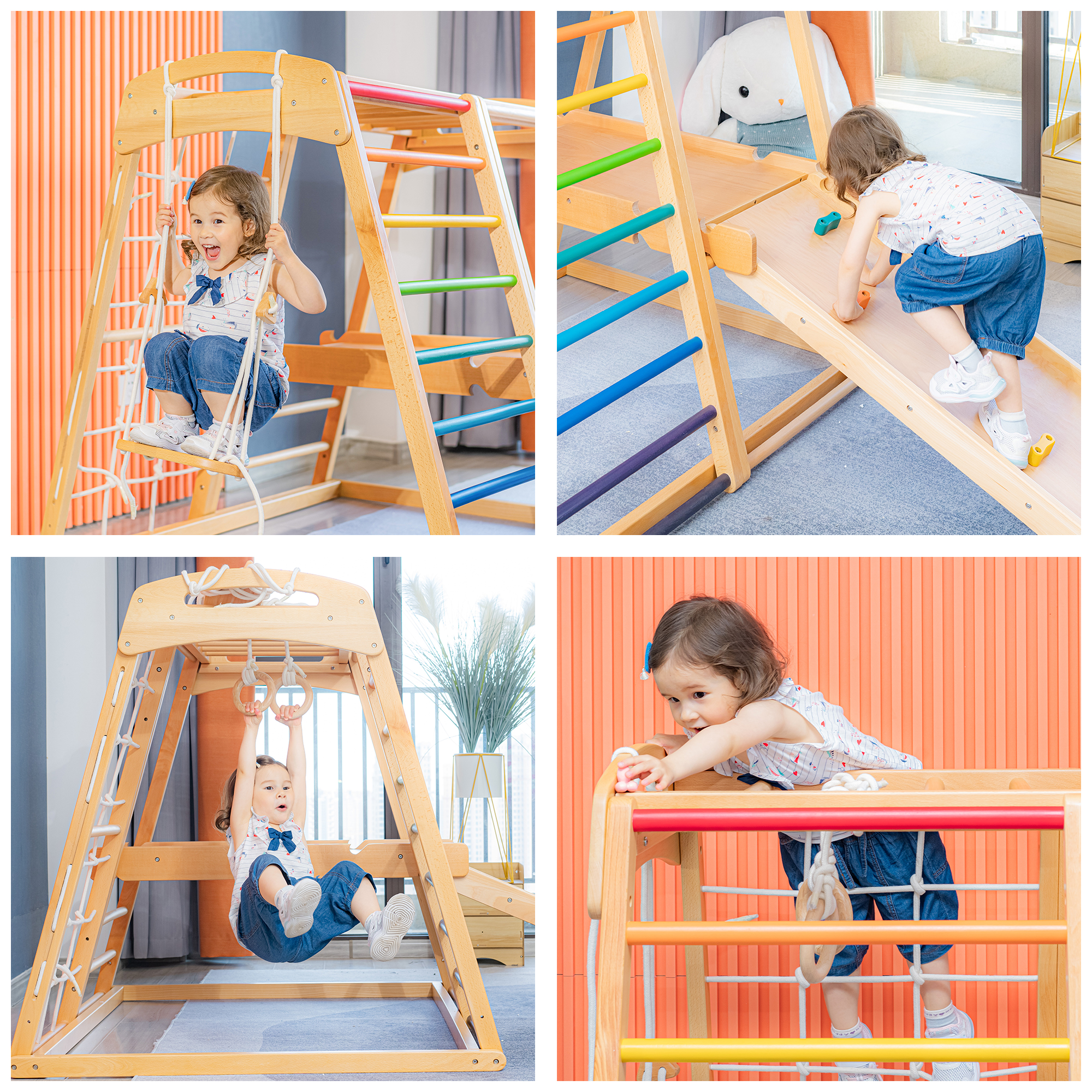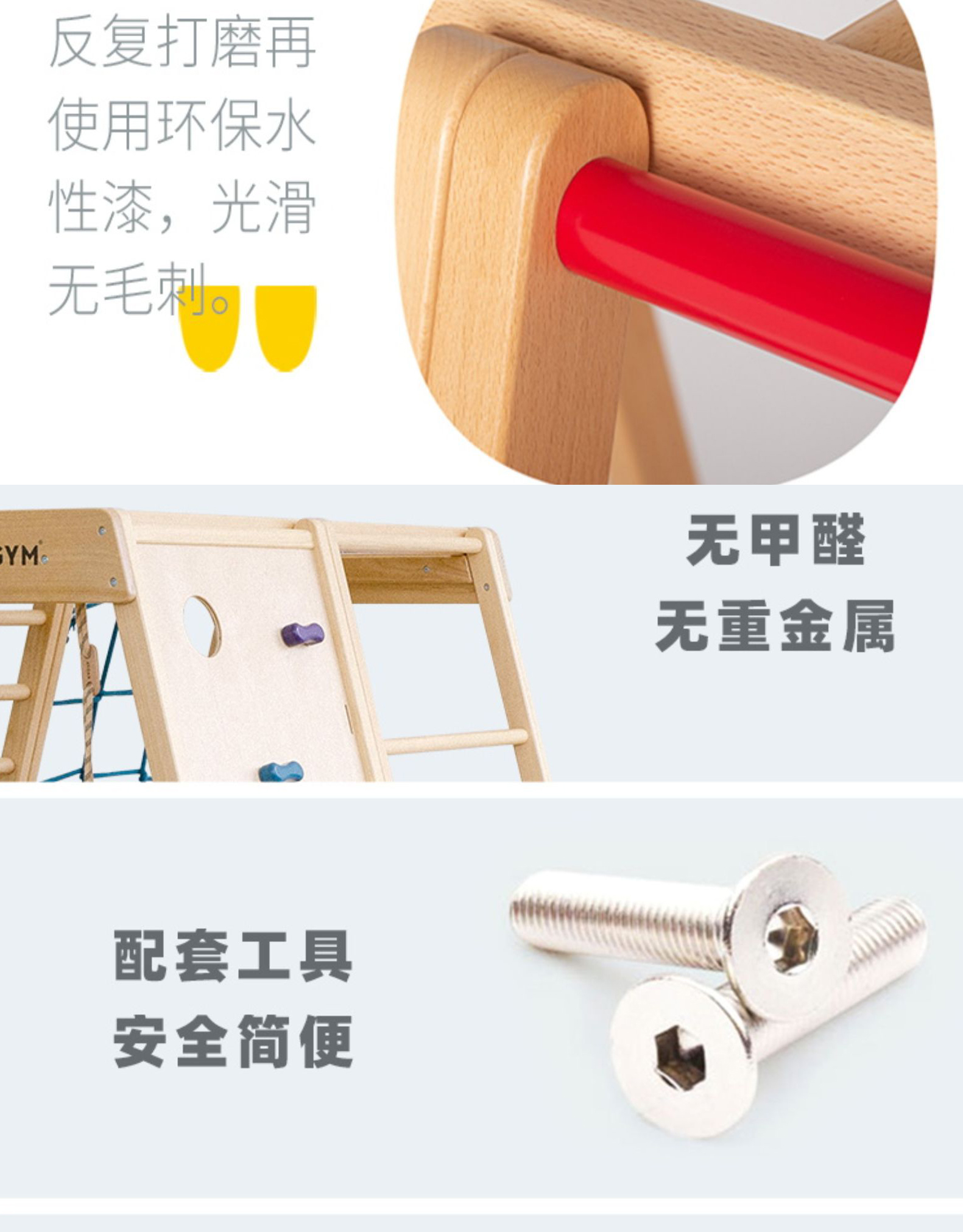 Rock climbing, slides, swings, rings. The sketchboard and other kinds of play are not restricted, which almost meets all the needs of children's indoor sports props and equipment. When it is not suitable to go out, children can also enjoy the fun of sports at home.
1. Slide. Double-sided climbing slide, slide at the same time, most of the baby's sense of speed is from the slide
Pack border guard, rest assured to play. The card slot is round, simple and convenient
2. Climbing surfaces.